'Into the Wild' at Boseman Gallery brings the beauty of nature to the heart of campus
Caroline Straubel, Culture Editor
November 24, 2021
Art provides a window into the world beyond our own experiences, bringing new aspects into focus. This is at the core of the Ann Flack Boseman Gallery's latest exhibition "Into the Wild." The collection presents junior Elyse Kiel's photographs of animals and nature from her native Sussex County, New Jersey and spaces surrounding Wilmington, North Carolina.
"Into the Wild" is described as "a collection of work that embodies the spirit of the natural world and the secret beauties it has to offer," in a description provided in Boseman Gallery. It features a range of diverse animal photographs, from a spider and its web, to the detailed patterns in a cow's nose and the ridges of an alligator's scales.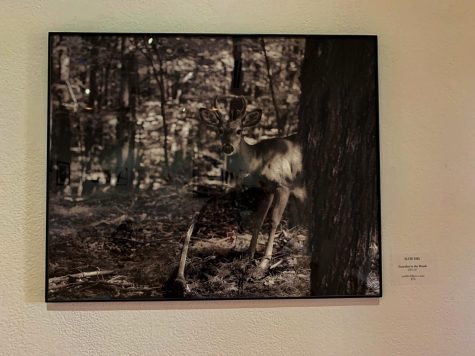 Kiel is a self-taught photographer and studio art major with a minor in creative writing at UNCW. Her introduction to photography began at an early age by learning how to capture the serenity of nature while hiking with her family.
"[My dad] would give us disposable cameras like the ones you get at Walmart. I would just take photos with that, eventually I took his camera and then he got me my own. It evolved from there," Kiel said.
Her love of hiking influenced this collection, as some of the photographs including "Skimmer I and Simmer II" depict dragonflies, and were taken on hikes in the Wilmington area.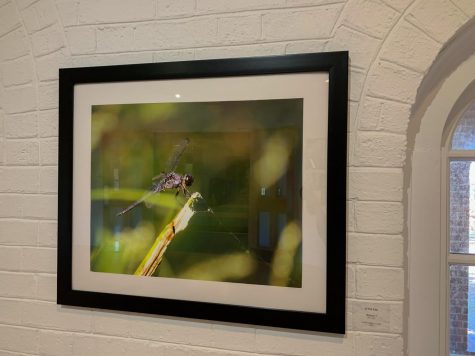 Kiel wants the collection to serve as a reintroduction to nature in the wake of the COVID-19 pandemic. "I want people to take away an appreciation for nature, during the pandemic we were so focused on technology and being people centric. [Animals and nature] have always been there and they're really over looked, especially with our deteriorating environmental state," Kiel said.
For Kiel, art serves as a means of escape from the stress of college life. "Creating art to me has been a very healing process and a distraction from what is going on culturally and environmentally. If I can focus on this, I can try and make a difference in some way," Kiel expressed.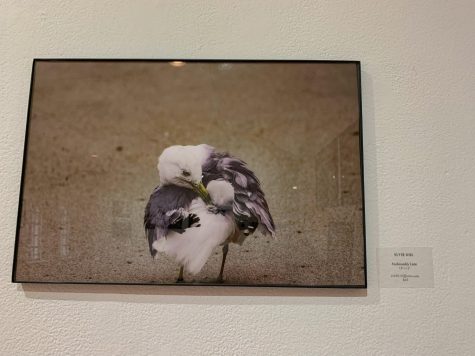 The emphasis on the natural world and the creatures within it is what drew Boseman Gallery intern Amy Covington to Kiel's work. She hopes that "students coming to see [Kiel's] work will use it as a moment to escape from the busyness of their day, classes, and exams, and just enjoy the beauty that nature has to offer, which [Kiel] has so beautifully captured in her work," Covington said.
Kiel's personal favorite in the collection is "Identity," a close-up picture of a cow's face. "I'm proud of all of them, but ["Identity"] is different than what you would think of with a cow. You see the details of the nose and think oh that's interesting," Kiel said.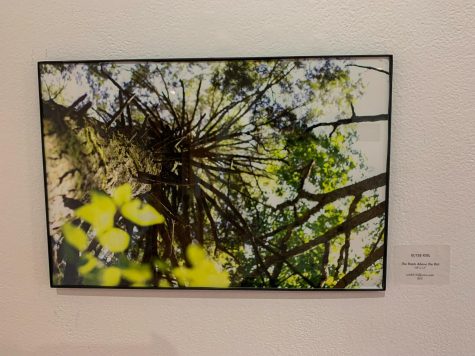 The unique titles of Kiel's photographs seek to bring the work into a new perspective. "You're trying to put a story behind the title to elevate it to a new level, instead of just a photograph that becomes a piece of art," Kiel said. This mentality inspired titles such as "The Roots Above the Dirt" and "Guardian to the Woods", portraits of the wilderness along the East Coast.
All works featured in the exhibition are available for purchase.