UNCW Theatre Department presents 'The Christians'
Backed by the voices of a choir, "The Christians", a play about American power, complicated questions that leave the audience on a quest for knowledge and a congregation of thousands opens at UNCW on Thursday, Nov. 11. The play is held at the Cultural Arts Building on Nov. 11-14 and 18-21, beginning at 8:00 p.m. while Sunday's production is at 2:00 p.m.
Tickets are available for purchase both online and at the Cultural Arts Building Box office. Masks are required for in-person attendance. A livestreaming version of the production is available on Broadway on Demand.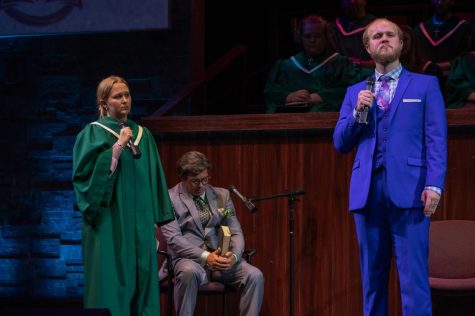 Twenty years ago, Pastor Paul's church was just a church in the center of a small town. Now it is a place of love and for thought with thousands of people following in their pastors' footsteps, unsure of his next words or where his sermons will take them.
Backed by a gospel choir, "The Christians" is both epic and unexpectedly intimate, an unflinching look at faith in America—and its power to unite or divide. The story highlights small-town living, as well as serious and at times complicated relationships.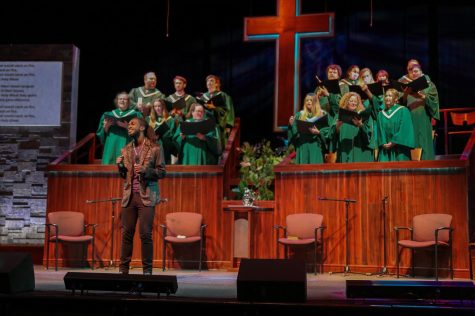 Stage manager Megan Morley works directly with the actors and the director to make sure everything is going as it should be.
"As for the cast, they've talked a lot about the audience and simply how the audience will react to this show. The show covers a few controversial topics and everyone's excited to see how the audience will react," Morley.
The company is comprised of 34 people, including 5 main actors: Pastor Paul played by Davis Woods, Elizabeth played by Addison Hamlet, Congregant Jenny played by Brenna Flanagan, Elder Jay played by Jamie Lane and Associate Joshua played by Khori Talley.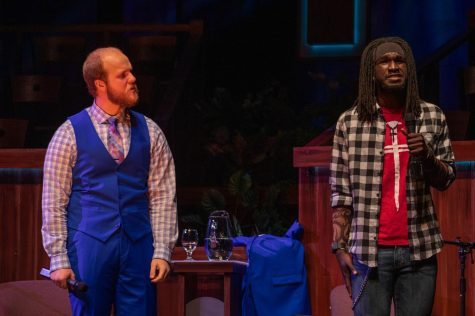 This show challenges American power and a small community that lives by the words of their pastor asking questions about heaven, hell, faith, life and death.
Each actor brings something new and interesting to the piece and it all goes into creating the character and building the world this play is in.
Rehearsals began in October with the first staged read through in September. "We actually started rehearsals with improvs," said Morley. "The actors would work with rehearsal characters and improv different scenes that were mentioned but unwritten in the script."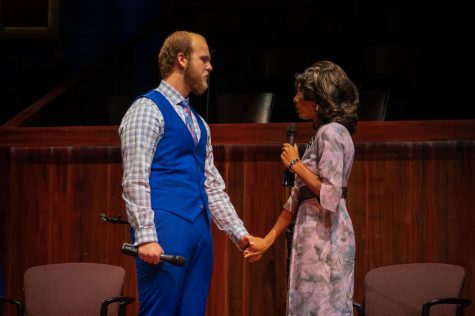 The improv helped actors connect to and visualize the space that this show is set in. By changing their movement patterns and the way they spoke the actors embodied their characters which will make their lines more believable.
"I'm so excited to open this show. I've been a part of this show every step of the way. I've seen this show from the first audition to where we are now in dress rehearsals," said Morley.