Sophia Pruett on her journey on YouTube and in life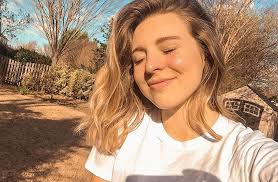 In recent years, YouTube has become an unexpected expert source for students just beginning the college search. Many universities found unofficial spokespeople in YouTube lifestyle vloggers. The popularity of the genre has allowed ordinary college students to take over the online space, posting day-in-my-life vlogs, homework tips and tricks, outfit try-ons and more. For high schoolers looking forward to this new phase of life, these YouTubers provide an inside look into the real college experience. UNCW has its own unofficial representative in Sophia Pruett, a senior who has been documenting her college career since its beginning.
Pruett started her YouTube channel in 2013, while in middle school. Inspired by other creators, she found a start in DIY videos, but it wasn't until her sophomore year of high school that her channel began to grow.
"I think the biggest thing that contributed to my growth was consistency," said Pruett. "I didn't post consistently for the first two and half years of making videos, but I started taking it more seriously my sophomore year of high school. I would literally never miss a weekend of posting after that. Viewers value that continual presence—they like to know that they can come back to more—so that definitely helped me build an audience."
Along with developing a posting schedule, Pruett learned how to present herself authentically, allowing her own creative style to emerge over time. "At first, I tried to mimic what the popular YouTubers were doing since that was what was successful. It works to an extent, but what audiences really want to see is your personality, as cliché as it sounds. That's what helps you connect with your viewers." Her channel's unique personal feel has no doubt been one of its greatest draws to her half a million subscribers.
As Pruett aged, her content went through a similar evolution. Dedicated viewers have essentially watched her grow up over the years. The videos she made in middle school stuck close to YouTube's early 2010s trends—crafts, daily routines and skits—but in high school, she felt a desire to create content more reflective of her current experiences. She began to focus on lifestyle interests like fashion, makeup and everyday life.
Her first year at UNCW, though, marked her shift to the vlog-based content she is known for now. "I came here somewhat stressed about how I was going to post videos while living in a dorm," said Pruett. "I didn't know how I was going to be able to continue YouTube. But it allowed me to shift to a new format with vlogging, doing college days and weeks in my life. I started getting my friends involved too, and it became super fun for me. I now have a whole memory bank of my college experience, which I'm so thankful I have to look back on."
"In college, you are in a whole new life stage. You have independence for the first time, more decisions you make for yourself. You're kind of figuring out who you are. It gives you a lot to document," said Pruett.
Alongside preserving her own memories, Pruett's content gives prospective students a realistic look into UNCW. Her videos rarely discuss the school itself but give glimpses into academic and campus life. While COVID-19 has changed the scene since her freshman year, she demonstrates the reality of life as a student in every season. For young high schoolers anxious to choose a college, sharing in someone else's experience is the most helpful tool available.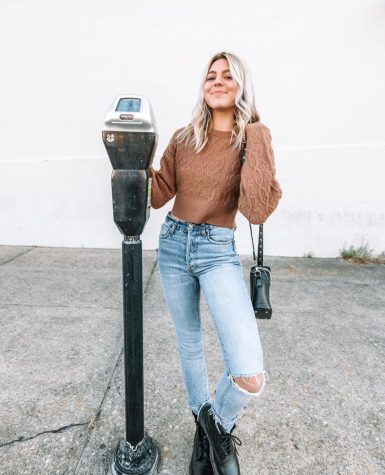 "I meet a lot of viewers that go here. I'll have freshmen that come to UNCW that have watched my videos approach me on campus," said Pruett. "It's never something I expected to happen, but it did and I'm so grateful for that. I have had people tell me that my videos have helped them make their college decision, or feel more comfortable about coming here and that, to me, is worth making videos for in and of itself. I'm glad that what I do has helped others in some way."
For the past three years, Pruett had to find the balance between a full course load and content creation. Her emphasis on consistency means that she posts videos on a regular basis, adding the work of filming, editing and uploading to her already busy schedule. This has been a unique mountain she has had to learn how to scale.
Finding ways to manage her time was the largest obstacle she overcame. As a college student, it is often difficult to juggle academic, social, career and hobby pursuits; Pruett found that creating loose schedules was the most helpful way to manage her commitments.
On the monthly scale, she often sets a vision for upcoming posts. "I always plan my videos in advance. Before the new month comes, I like to write out in my calendar what I have in mind. And that can change, but it helps me stay on track."
Once a video's filming is finished, though, Pruett sticks to a loose editing process in order to finish her project as promptly as possible "I usually try to have the video ready by Friday night. With a 'college week in my life,' for example, I edit incrementally throughout the week so that I don't overwhelm myself trying to sort through five days' worth of footage." Flexibility is also an important part of the process as college schedules change day-to-day. It is a constant juggling act between priorities, making this mental framework key.
She has also had to learn how to make day-to-day sacrifices to get the work done. "Freshman year, my friends would ask to hang out and sometimes I would have to decline in order to edit. That's not to say it took over my social life, but it took a while to find the balance. I got into a routine after a while of editing when I didn't have class on certain days so that, by the weekend, it was usually ready to post."
"If you want to do something badly enough, you will make time for it," said Pruett. "No matter what it is, you will find the necessary time for what you prioritize. I still don't know how I did it during freshman year in particular, with all I had going on, but because I loved it so much, I made it work. Now, if there are weeks where you genuinely don't have time, don't beat yourself up about it. Rest is an important part of the process. But you'll naturally work other things around what you want to do the most."
Pruett has several goals in mind for the future of her channel. "Right now, I want to connect with my viewers more," she said of her immediate priorities. "I feel that my viewers invest so much in me and I want to give the same back. Forming a stronger community on my channel is my main focus. I read every comment I get, but I want to start responding actively and thank them for their support."
Senior year has also brought on a natural transition phase for her creatively. Pruett began to experiment with other video styles, using editing to guide the narrative. Her subtle change in topics—from college-focused life to the grand picture and faith-based content—marks the next step in her YouTube journey. Pruett is as down to earth in real life as she is online and it is that authenticity that continues to make her a success for audiences craving reality in the midst of highlight reels.