Funding for the Wilmington film workforce initiative will spark growth for the industry
Over the last three years, Wilmington has regained traction as one of the most sought-after production locations in North Carolina. With several films and TV shows in production and pre-production currently, it can be said that the city is reclaiming the prominence it held in the 1980s as being the setting for a multitude of films. As Wilmington's film industry continues to grow, so does the amount of production jobs in the area. 
To further strengthen its status as a flagship town for filmmaking in North Carolina and give aspiring filmmakers a start in the industry, it was announced on October 18 that the city will develop a new film and production workforce initiative. 
A $400,000 grant is planned to be awarded to the non-profit Film Partnership of North Carolina by Wilmington city council. The partners of the initiative consist of the NC Department of Commerce, Wilmington Regional Film Commission, University of North Carolina School of the Arts in Winston-Salem, the International Alliance of Theatrical Stage Employees and GLOW Academy. Wilmington's funding for this initiative comes from the American Rescue Plan Act, of which the city will receive $26 million in funding from through two installments over the course of two years. The goal for this program is to enrich diversity within the Wilmington film industry, with a strong focus on females and minorities, and motivate passion-driven artists to explore their talent in a practical and professional setting.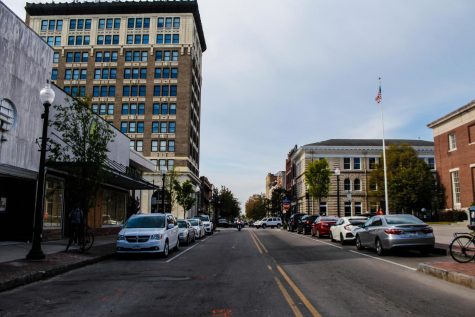 This experience doesn't strictly aim to give individuals knowledge and a pathway into the film industry, but it also financially rewards participants for their work on sets. Later this year, a minimum of 90 pupils can enlist in an on-the-job training session that will pay them $15 an hour, along with 10 hours' worth of pre-approved overtime at $22.50 an hour.  
In a press release, Wilmington mayor Bill Saffo was quoted in saying, "This initiative will create a pipeline of qualified, local talent ready to work, while bolstering Wilmington's status as a place where film is welcomed and embraced. We're grateful that we can use American Rescue Plan funding to continue investing in vital areas of service, like workforce development."
The new initiative came to fruition at the recommendation of NC Governor Roy Cooper's Advisory Council on Film, Television, and Digital Streaming, which consults with the governor on ideas and proposals that can lead to more productions being filmed in North Carolina and give the state the competitive edge it needs for more film industry growth. UNCW holds a connection to this council through the film department's Associate Professor Chip Hackler, who is one of the council's members.
This new initiative sounds especially promising to the students and faculty at UNCW's film department.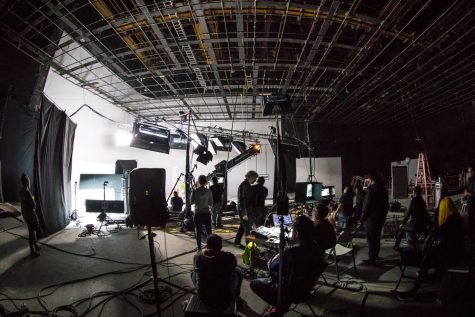 Longtime professor and filmmaker Terry Linehan shared his thoughts on what the film workforce initiative can offer Wilmington production-wise and what it can offer students. Linehan is a senior lecturer and internship director at UNCW's film department who has written twelve feature-length scripts, including his feature film "Don't Know Yet," which was partially shot in Wilmington.
When asked about the presence of diversity in past productions he's been part of, Linehan said the following:
"I think that there are opportunities for women and minorities to get involved in film productions," Linehan said. "[But] Not nearly to the level that seems acceptable or in line with distributions or percentages of populations, so there's a lot of room for improvement…there's been some effort to alleviate it, but more needs to be done, there's no question."
Striving for diversity is a strong part of the workforce initiative as it offers the underrepresented a head start in the film industry without much worry for potential prejudice or exclusion from filmmaking practice.
Linehan was also asked if he thinks there's more that can be done to help further the goals of UNCW film students or incoming film industry workers.
"I think that this initiative goes a long way to solve that. By providing some funding and training, I think that's going to make a difference for the incoming filmmakers and students graduating."
"In terms of us providing crew for these productions, that number has gone up incredibly. There's a couple of dozen [alumni and students] at least, that I know of, that are working on local productions…I know that the numbers have ticked up, and honestly, there's never been a better time to graduate and get a front row seat working on feature films and television series."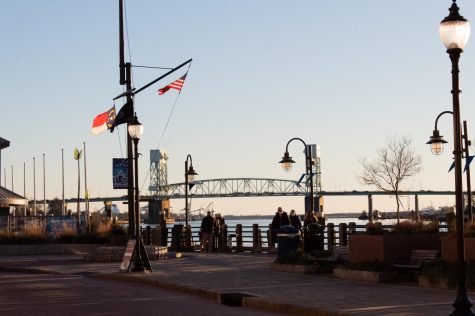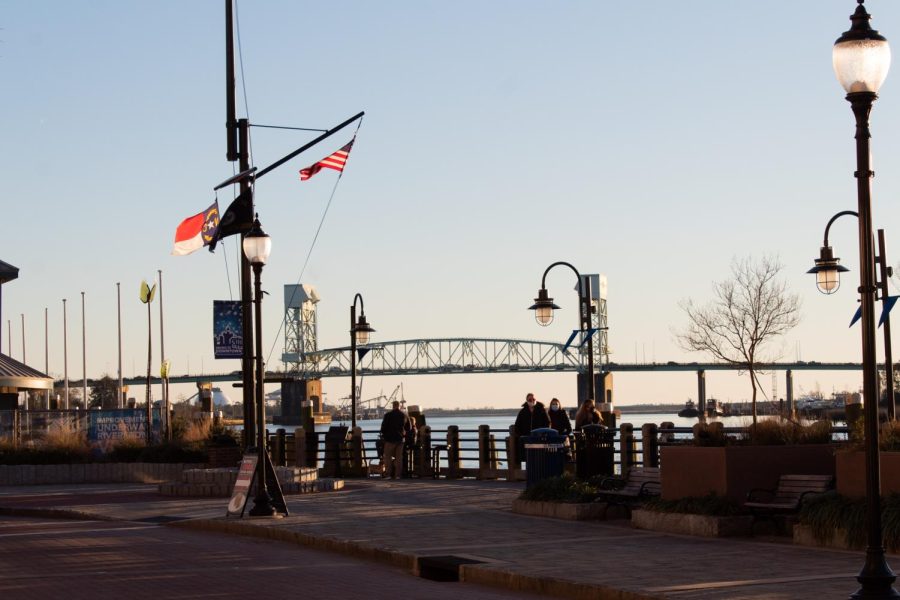 Wilmington is ripe with countless opportunities at the moment for film studies students and graduates to become involved with the town's productions. North Carolina is on track to exceed a $400 million production value in what many people are considering to be one of the state's most successful years for film in quite some time. The new initiative would come at an appropriate time when productions that are in need of crew members will be able to find them through the program.  
Although the film workforce initiative is still under consideration by Wilmington's city council, one can't deny the appeal that it may have to UNCW film students and aspiring filmmakers. Even more so, the initiative could potentially seal Wilmington's role as the natural hub for filmmaking in North Carolina.