This pumpkin cookie recipe from TikTok is perfect for fall
Jasmin Singh, Contributing Writer
October 13, 2021
It's that time of the year again – pumpkin season! As the leaves start to change and people gather for the holidays, pumpkins will be in high demand. Whether you look forward to carving pumpkins, enjoying pumpkin pie, or buying cute pumpkin decorations, fall is undoubtedly the perfect time to try new recipes. If you would like to get ideas for pumpkin recipes this fall, TikTok might be the right place for you. If you're worried about trying a recipe that might not work out, then you're in luck, because I already tried one for myself and will tell you how it went.
Disclaimer: The only problem I had with this recipe was that twelve minutes was not enough time for the cookies in the oven. They were slightly undercooked in the middle. I ended up having to put them in for another ten minutes at 300 degrees. However, I took this into account and wrote 12-15 minutes for that step.
Ingredients for cookies:
· ½ cup softened butter
· 1 cup sugar
· 2 eggs
· 1 cup pumpkin puree
· 2 cups flour
· 4 teaspoons baking powder
· 1 teaspoon salt
· 2 ½ teaspoons cinnamon
· ½ teaspoons nutmeg
· ¼ teaspoons ground ginger
Ingredients for frosting:
· 4 ounces softened cream cheese
· ¼ cups softened butter
· ½ teaspoon cinnamon
· 2 cups powdered sugar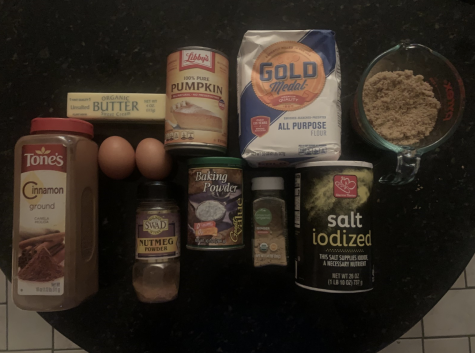 Steps:
1. Preheat oven to 350 degrees.
2. Mix butter and eggs in a large mixing bowl.
3. Add in eggs, pumpkin puree, flour, baking powder, salt, cinnamon, nutmeg, ground ginger. Mix together well.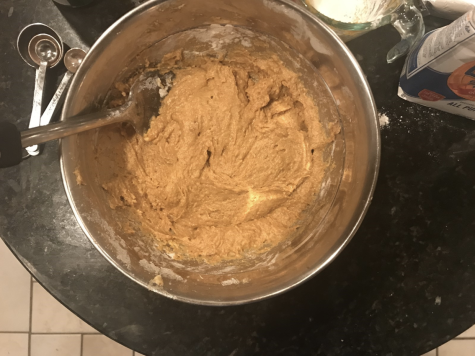 4. Either use a scoop to place cookies on an ungreased baking sheet, or roll them into balls before placing them on the baking sheet. (Size should be fairly large so they can be fluffy.)
5. Place baking sheet in oven. Bake 12-15 minutes at 350 degrees (or until middle is fully cooked).
6. While cookies are in oven, get a medium-sized container to mix the frosting. Mix the cream cheese, butter, and cinnamon together.
7. Mix in the powdered sugar until the frosting reaches the desired consistency.
8. Wait for cookies to cool down after taking them out of the oven. Once cookies are cool and frosting is mixed well, frost the cookies.
9. Enjoy!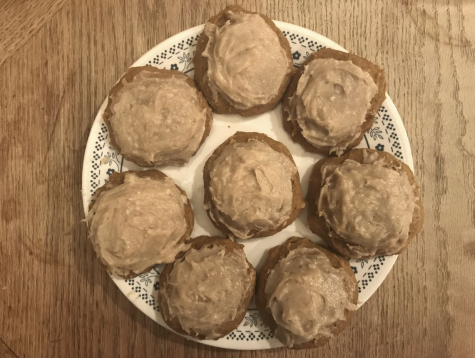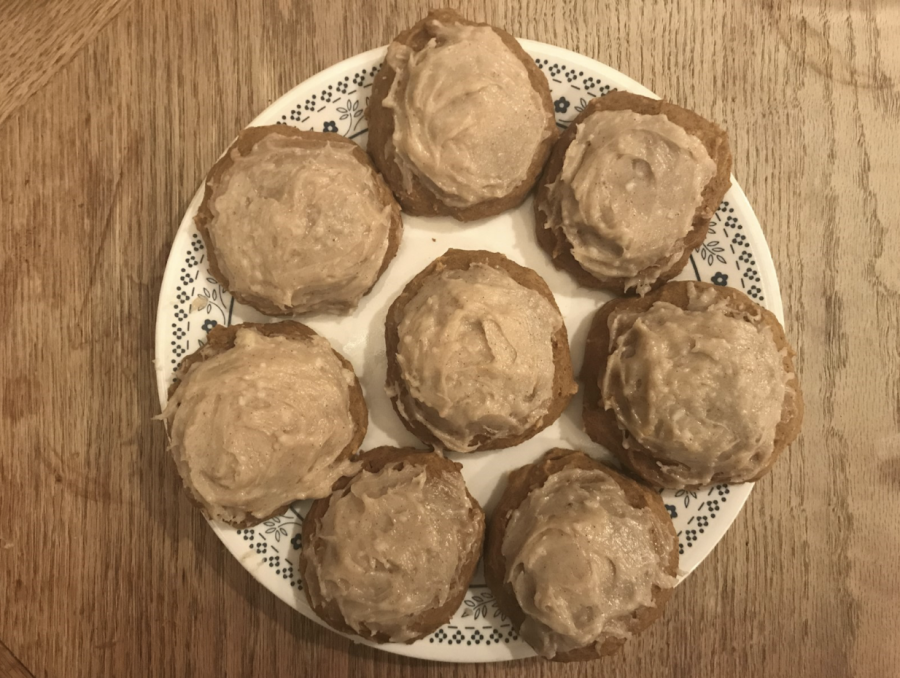 Overall, this recipe worked out really well. I was a little worried about trying a recipe that didn't give specific instructions (as that's common on social media), but luckily I found this one that gave specific measurements and times. The only problem I had with it was that the cookies needed to be in the oven for longer than the recipe originally said. Other than that, it was super fun to make and tasted delicious! I highly recommend this recipe as perfect for the fall!