REVIEW: 'No Time to Die' may be divisive, but it is the send-off that Daniel Craig's humanistic Bond deserves
After a two-year succession of delays, the 25th official James Bond film "No Time to Die" brings thematic closure to Daniel Craig's iteration of the character. The film is among the most emotionally intense of Craig's five films if not the entire franchise. 
The film's completion has faced several setbacks in the six year gap between now and it's predecessor "Spectre." It was uncertain for some time if Craig would return after his fourth film due to the role's stressful physical demands, as well as a controversial comment where he casted doubt on returning. 
These issues weren't too troublesome, as Craig was officially announced to return with director Danny Boyle helming the project, which was set for a 2019 release. Months after signing on however, Boyle left the director's seat due to script disputes. This resulted in director Cary Joji Fukunaga replacing Boyle and the film's release being delayed to February 2020. A succession of delays followed with the emergence of COVID-19 in China and the United States before the film was released on 8 October 2021.
After "Spectre's" conclusion, James Bond has retired from MI6 and settled down with Dr. Madeleine Swann (Léa Seydoux). While the couple are on vacation in Italy, Bond is ambushed by the terrorist group Spectre and he consequently distances himself from Madeleine, believing she betrayed him. Five years later, Bond lives in solitude in Jamaica and is visited by former CIA comrade Felix Leiter (Jeffrey Wright) for assistance in rescuing a kidnapped scientist (David Dencik). As he re-enters the espionage world, Bond is joined by allies, both old and new and forced to confront his past again. These characters face off against an evil figure named Safin (Rami Malek), whose master plan can have catastrophic results for the world population.
"No Time to Die" is a culmination of Craig's Bond films and a celebration of his time playing the character. This iteration of Bond stands out from previous depictions, because he carries an overarching storyline, as opposed to a series of standalone adventures. This arc delves deep into discovering the humanity of the character and the flaws in his profession. If the pre-2006 Bond films are a glamourization of the spy world, then the latest round of films is a deconstruction of the discipline.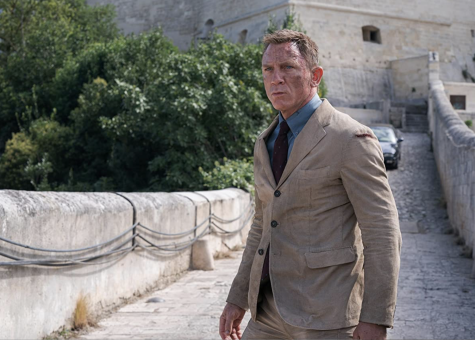 Craig's Bond has confronted trust issues and struggles to maintain the backbone that's expected of a 00 agent, as can be seen in "Casino Royale" when his lover Vesper Lynd (Eva Green) hesitantly betrays him, or when he seeks revenge in "Quantum of Solace." However, "Skyfall" sees Craig grow into a more traditional Bond with the re-introduction of series mainstays like Q (Ben Whishaw), Miss Moneypenny (Naomie Harris) and a male M (Ralph Fiennes). The vulnerability portrayed across Craig's four films sets the stage for an emotional climax in the fifth one. Viewers can expect a lengthy runtime from the finale, but it's worthwhile for those who have seen the previous films. 
The film sees the Bond character break from the franchise's usual formula. A previous part of Bond's masculinity has been his ability to seduce multiple women in every film, but as the first Bond film released in the #MeToo era, his sexual antics are dialed back. Instead, Madeleine is his sole love interest while Bond girls Nomi, the new 007 (Lashana Lynch) and CIA operative Paloma (Ana de Armas) are distinctive allies to him rather than sexual conquests. This film excels at crafting extraordinarily dynamic female characters. De Armas' appearance can almost be considered a cameo as she's present for nearly 15 minutes of screen time, but she's able to set a new status quo for Bond girls in such a short timeframe. Breaking from older Bond girl tropes, Paloma immediately dismisses what Bond thinks is a sexual advance, delivers admirable wit, handles her own against multiple guards and barely asks Bond for help. 
Lynch received much racist and sexist backlash from fans after it was announced her character would inherit the 007 title. Bond has held the moniker for most of the established canon and the backlash can be attributed to fans not knowing the distinction between his name and the title. Passing on the 00 title is a great point to not only further the humanization of Bond as simply a current holder of the title, but can signal that the producers are willing to take more risks with the franchise. Bond being played by a person of color, or a woman has been a public discussion for a long time now. Co-producer Barbara Broccoli is open to Bond being played by an actor of color, but isn't open to swapping the character's gender. Nomi feels like a compromise of the progressive leap fans want to see in the franchise. Though she still carries an independent and headstrong nature paired with charisma that keeps her from being a Bond carbon copy. The character has potential for more beyond the main Bond franchise.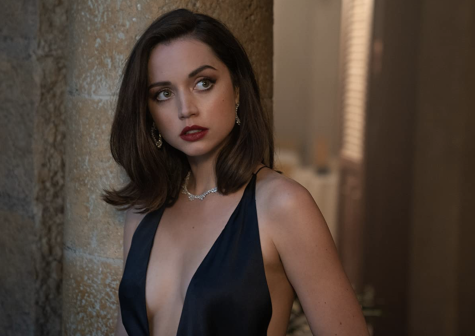 Fans might not be pleased with the liberties the film takes as a conclusion. It's still a Bond film with a familiar formula, but it's much more of a personal story for the character. For example, greater emphasis is placed on Bond and his supporting characters, which leads to Safin feeling underdeveloped as a result. Safin has the trademarks of a Bond villain from disfigurement, a world-affecting scheme, an eerie demeanor and an evil lair. Malek greatly emits a sinister aura in scenes he shares with Craig and Seydoux, but the script gives Safin too many motivations to narrow down a specific goal and doesn't provide much of his backstory outside of what the characters have described. 
On the other hand, the film's finality calls for elevated stakes to effectively grip viewers. Some surprises include the unexpected fates of longtime characters, the introduction of new ones and a change of pace. The film delves into the sci-fi elements with a plot that involves nanite technology and potential genocide, these elements were characteristic of older Bond films like "Moonraker" and "Die Another Day." The more fantastical aspects may feel out of sync with Craig's previous Bond films that were more grounded, but it doesn't diminish the impact of the concluding chapter.
Cinematographer Linus Sandgren adds a grand scope to the film through his intricate camera work and use of rich colors. Scenes like the Cuba shootout and Italy chase sequence boast interesting color combinations that compliment the locales' exoticness and add distinction to each shot without ever being out of place with the action sequences. The IMAX sequences are another talking point as this is the first Bond film to use IMAX cameras. The cameras' extensive aspect ratio and practical effects adds an epic quality to the action that's bigger than any previous Bond set piece.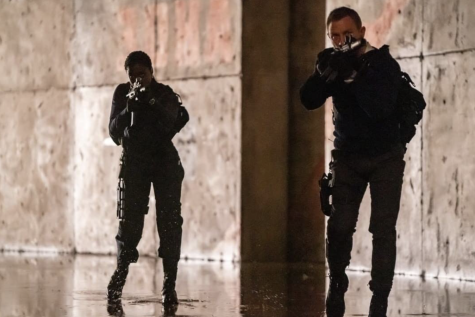 Daniel Craig gives another memorable performance this time around, that encapsulates his embodiment of Bond after 15 years playing the character. Craig has transformed Bond from being the cold blunt instrument seen in "Casino Royale" to a more heroic and weary figure in "No Time To Die." Craig gives him an everyman quality that works well in his favor as he portrays a suave nature that's embellished by his charm, lion-hearted determination and polished nuance. Craig also adds levity following the film's intense moments, as he injects more humor than before, helped by the contributions of comedian and co-writer Phoebe Waller-Bridge. He doesn't replicate the bravado of Sean Connery, or the playfulness of Roger Moore, but he instead injects a natural vulnerability into Bond as a man at odds with himself and powerful forces. Craig's performance not only inspires the next Bond actor to put their own spin on the role, but it also challenges them, given the high bar he sets with this film.
"No Time to Die" is a crucial film in the Bond saga that challenges the series' formulaic nature and brings a close to the Daniel Craig run. Viewers may be divided on the film's story decisions and how it diverges from the Bond formula, but these ideas reinvigorate the franchise and deliver emotional weight to the film. The film provides the thrills, twists and intense action that makes Bond an influential character in cinema.