REVIEW: 'The Many Saints of Newark' has the makings of a top-tier prequel, but it handles too much unexplored content
"The Many Saints of Newark" is a surprising addition to "The Sopranos" canon. A prequel to the acclaimed HBO series, the film is the first ever "Sopranos"-related story since the show's finale  in 2007. The prequel is co-written by show creator David Chase and directed by Alan Taylor, who directed nine episodes from the original series. While the film retains the show's creative minds, it welcomes a brand-new cast to fill the roles of brand-new characters, as well as younger versions of the series' fan favorite characters. Although the film is an exciting exploration of what led to Tony Soprano's foray into the mob lifestyle, it tries too hard to detail several events and characters in a short window of time.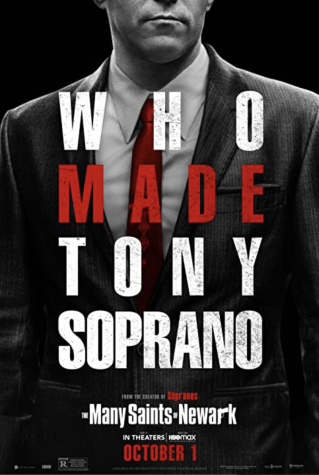 "The Sopranos" premiered in 1999 as HBO's second hour-long drama series. The series follows New Jersey mob boss Tony Soprano (James Gandolfini) as he attends therapy while trying to balance his responsibilities as the leader of his crime family, alongside his role as a father and husband to his actual family. Throughout the show, Tony faces dilemmas such as loyalty within his crime family, dysfunction in his home life, depression and confronting his own dark nature.
Gandolfini went on to win three Emmy awards, three Screen Actors Guild awards, and one Golden Globe for his iconic performance across six seasons. The celebrated actor unfortunately passed away in 2013 from a heart attack while on vacation in Italy. The role has now been inherited by Gandolfini's son, Michael, in "The Many Saints of Newark."  
Set in the 1960s and 1970s, the film focuses on DiMeo family soldier Dickie Moltisanti (Alessandro Nivola), the surrogate uncle to Tony and father to Christopher Moltisanti (Michael Imperioli). Dickie has garnered a reputation for being loyal to his crime family and being a provider to others. Amidst the panic of the 1967 Newark riots, Dickie makes a decision that holds consequences for him through years to come. He becomes involved in a conflict with associate-turned-rival Harold McBrayer (Leslie Odom Jr.) and becomes entangled with his father's (Ray Liotta) Italian immigrant wife (Michela De Rossi). Dickie tries to be a positive presence in young Tony's life, who's emotionally disconnected from his narcissistic mother Livia (Vera Farmiga) and hotheaded father Johnny (Jon Bernthal).
Although Tony is a critical part of the film and its selling point, it is mainly Dickie's story. Dickie endures some of the same struggles that Tony comes to face in the future as the boss. Dickie faces the challenge of trying to have a positive impact on Tony, but the violent acts he commits don't match up to the role model image he tries to portray. Dickie's character development continues the series' critique of the La Cosa Nostra, or Sicilian Mafia, but it's not explored deeply in the same way like the show or a film like "Goodfellas" does. The film presents the fact that Tony's path to join the mafia was easily preventable and that his decision was motivated by his upbringing and own personal heroes, such as Dickie.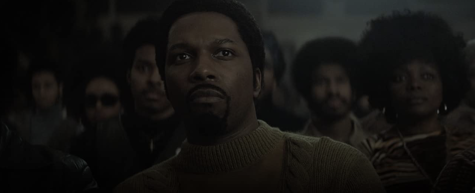 Meanwhile, the film tries to implement racial themes but the attempt is underdeveloped and doesn't meld with the rest of the movie. McBrayer almost functions as a secondary protagonist in the film's first half as we see his interactions with Dickie. He functions like a lacky for Dickie more than a partner or associate as he brings him extortion money while being looked down upon by members of the DiMeo family. Between being hunted by the police, racism from the mafia and the Newark riots, McBrayer desires independence as he strikes back against Dickie. However, his development feels cut short due to the film's attempt to cover multiple arcs within the two-hour runtime. 
There are plenty of easter eggs and callbacks to memorable moments from the original show. Fans might be delighted to see these moments on screen, but there's an abundance of them to the point where it overindulges and becomes cartoonish. For instance, Uncle Junior (Corey Stoll) says several of the same lines, and under similar circumstances, that were featured in the series. These instances of fan service are something that would fly by viewers unfamiliar with the series and just comes off as out-of-place humor. While the show's dialogue felt natural, thought-provoking and inventive, the film just seems like it's parodying the show's strong point.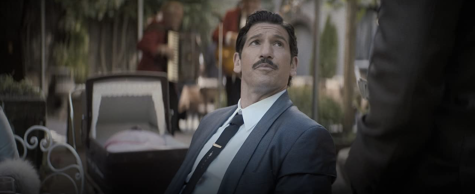 The film's greatest strength lies in its casting choices. Casting the young Gandolfini isn't merely favoritism. He delivers a performance that will surely captivate new fans and longtime fans alike. Gandolfini replicates his father's voice, mannerisms and piercing stare in a seamless fashion that's comparable to Robert De Niro's performance as a young Marlon Brando in "The Godfather Part II." Going beyond a simple imitation, Gandolfini exhibits a brighter and more hopeful Tony that's heartfelt in wanting to better himself. Seeing Gandolfini's portrayal adds a layer of tragedy when one sees the heartless and sociopathic gangster Tony grows up to be in the series. If "The Sopranos" universe were to have another installment, it would be worthwhile to at least watch Gandolfini further grow into the iconic role.
Additionally, Nivola brings great depth and charisma as the lead star. In playing Tony's mentor, Nivola carries a similarly dynamic acting style that the late Gandolfini was able to utilize for the better part of a decade. Nivola captivates viewers with his charm, intensity and coolness; but to note, Nivola doesn't portray him as a perfect straight-shot gangster. Dickie is morally flawed, and Nivola conveys this through his commanding screen presence. He captures the character's inner conflicts both in scenes where he's at his most impulsive and in quieter remorseful scenes shared with co-star Liotta. Given that Nivola hasn't had many leading roles in recent years, his casting as Dickie can be considered an unexpected but praiseworthy performance.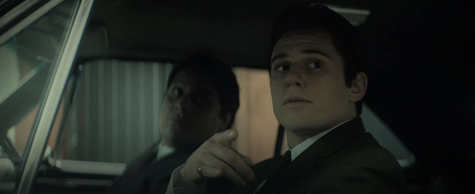 Another talking point is Farmiga's portrayal of Livia Soprano. Farmiga's performance as Norma Bates in "Bates Motel" may have contributed to her getting the role for this film, especially as both roles have her as the unconventional mother to some of TV and cinema's most recognized anti-heroes. Previously portrayed by the late Nancy Marchand, the film's take on Livia is slightly more considerate and warm but still carries an unnerving edge. Farmiga recaptures the emotional instability of the character, but puts her in a more empathetic light as we see her trying to connect with Tony, although the pair's own worst qualities keep them from actually doing that.
The supporting cast is exemplary in their reinterpretation of the show's regular characters, though the film's runtime doesn't allow viewers to see much of them on screen. Series regulars including Silvio Dante (John Magaro), Paulie Gualtieri (Billy Magnussen) and Sal Bonpensiero (Samson Moeakiola) are great additions to the film, despite how short their appearances may be.
"The Many Saints of Newark" revisits a beloved TV show and creates new content for its characters, but its faults lie in trying to cram so many elements into what might have worked better as a mini-series as opposed to a two-hour film. What the film established with its cast and lingering storylines can hopefully be salvaged into more refined continuations considering Chase's new HBO contract. Opinions on the film from fans may vary, but one can't deny both the challenge and potential in crafting a new addition to "The Sopranos" saga.