Tales from Abroad: Finding yourself in Budapest
Giancarlo Franzese, Contributing Writer
October 7, 2021
Natalie Wandersee, a 21-year-old senior, is studying abroad in Budapest, Hungary until Dec. 23, and focusing on Communication Studies at a Business University called Corvinus. She is taking fun classes including cross-cultural communications and marketing, where Wandersee states she is learning the most in.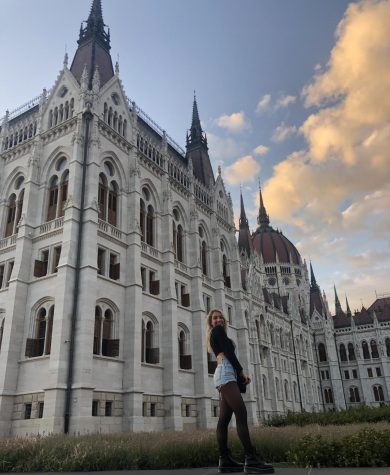 After originally signing up to take a Hungarian class, Wandersee realized the difficulties of the Hungarian language and soon had a change of heart. "There were no language barriers so I did not think it would be a big deal if I skipped out on this class, instead, start acquiring the language by interacting around town and making friends that were locals here," Wandersee said. Prior to starting her study abroad courses, Wandersee already had quite an adventure, as she traveled to other countries including Italy, Poland and Czech Republic. Upon arriving in Budapest, Wandersee encountered minor cases of culture shock. "When I first arrived in another country, I will never forget the time I got yelled at in the Hungarian language for simply not being able to fully comply and respond as fluent as the speakers there," she said.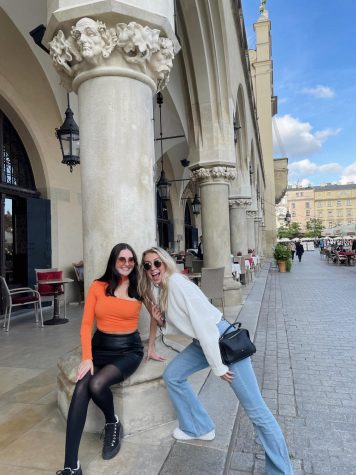 Wandersee did not let this culture shock deter her experience abroad. After asking how she was able to adjust, she responded "I started becoming very understanding and although at first, I was upset, I was not about to let that interfere with my experiences in that country." Having prior experiences in other countries before arriving in Hungary, Wandersee had conformed to time change without hesitation due to countries carrying the same time difference. In Wandersee's time abroad, she hopes to achieve more clarity of what her future holds. By emerging into a different culture, she was actually able to understand how there is such little knowledge about the world outside the US. "People in the US tend to not have a clue about culture outside the US whereas other countries know more about the US than the US knows about other countries," Wandersee stated.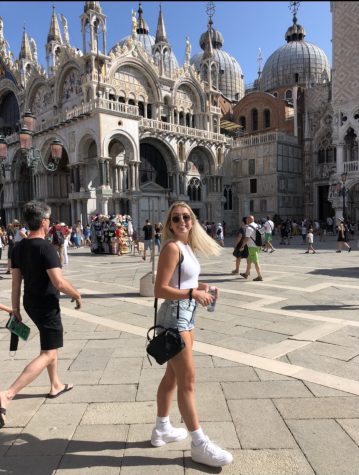 One other thing Wandersee started to discover was how much closer she was with her faith as a Christian. "Meeting people from all over the world, from many different religions, has helped me broaden my mind, practicing religion, showing me that God loves all and we are all equal yet different which, in my opinion, is the basis of learning," said Wandersee. Once becoming comfortable in Budapest, Wandersee knew it was not going to be easy adjusting to a different culture than the one we share here in the United States. From broadening her mind, to traveling to different cities, churches and not being shy around town, these experiences all helped her become more comfortable with attempting to speak the Hungarian language.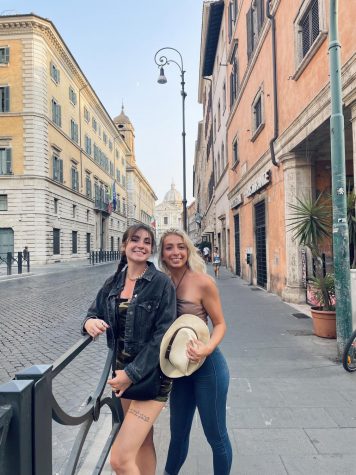 Being away from her family back in the states, it was already difficult enough for Wandersee to adjust. She faced challenges such as meeting friends from other countries, traveling every other week, attending many social gatherings as well as finding her balance between classes and knowing when and when not to go out. Adjusting, according to Wandersee, was maintaining that balance, effectively communicating with family back home and traveling to extraordinary cities and countries to broaden her horizons through culture. Wandersee stated her biggest accomplishment while studying abroad was the physical and mental feeling she had adjusting to a whole new culture. By traveling with friends made during her time abroad, she was able to bolster her physical feeling of living in the moment, experiencing cultures completely different than the culture shared here in the States.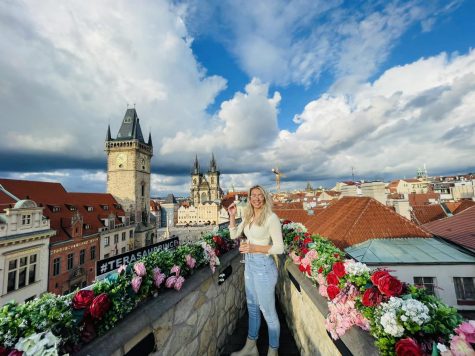 In her travels, she was able to experience the multiple aspects that make up a culture including language, values, food, religion and more. "It's such a good feeling to know how important it is to acclimate yourself in a culture depending on where you are; however, it is also important to dig out any challenges and find ways to overcome them or adjust," said Wandersee.
Being away for months, not having a "home" to go back to as well as being away from family and friends made it difficult for Wandersee to adjust. However, after creating new routines to help make that transition, she was able to stay busy and start exploring the new environment she was living in.
Today, Natalie Wandersee continues to enjoy every moment abroad and is finding herself becoming more accustomed to a culture different than her own. She hopes to continue to achieve more clarity of what her future holds.