REVIEW: 'Shang-Chi' is an energetic and heartfelt action film
When his comic character debuted in 1973, Shang-Chi stood out as the product of America's love for martial arts films in the 1970s. As one of the few diverse characters to debut in the Bronze Age of Marvel comics, Shang-Chi gained popularity that would last for decades. Today, many young Marvel fans are not acquainted with the character due to his low-key appearances in various media. However, the character's cinematic debut in "Shang-Chi and the Legend of the Ten Rings" delivers a culturally significant origin story that will satisfy both old and new fans alike.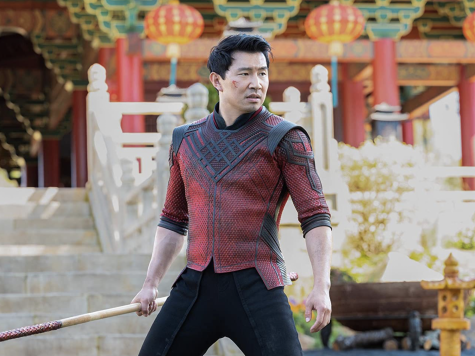 The film follows Shang-Chi, played by actor Simu Liu, on an adventure that forces him to confront the dark past that he has been trying to forget. His ordinary life in San Francisco is interrupted by the presence of the Ten Rings, the peace-destroying organization that was first introduced in "Iron Man." The organization's leader, and Shang-Chi's father Wenwu, played by Tony Leung, intends to enlist Shang-Chi for a supernatural task that may hold dire consequences for the entire world. Shang-Chi is joined by his best friend Katy (Awkwafina) and his estranged sister Xialing (Meng'er Zhang) on a journey filled with mysticism and emotional confrontations.
Director Destin Daniel Cretton creates the film's passionate depth seen in his other films "Just Mercy" and "The Glass Castle." At its heart, the film is a modern-day Wuxia, a Chinese narrative of "martial arts chivalry," that emphasizes familial themes and destiny through its narrative presentation. Shang-Chi's background unfolds in flashbacks that are intercut between present-day scenes. These flashbacks depict a family drama that gives emotional depth to the relationship between Shang-Chi and Wenwu. In this side story, viewers witness the tragedy, and its aftermath, that goes on to shape the complex relationship dynamic between the father and son. The shifts of perspective almost serve as a short origin for Wenwu more than it does Shang-Chi. This storytelling aspect works in the film's favor, and can even be compared to the "Star Wars" prequels serving as Darth Vader's origin story.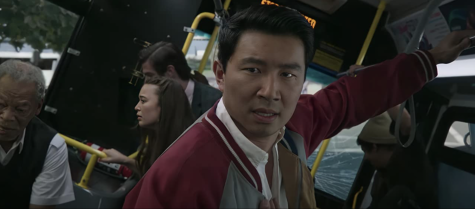 "Shang-Chi" strikes the perfect balance of feeling like its own standalone feature without being too reliant on its MCU connections, much like the past two "Spider-Man" installments. The film is mainly the personal story of Shang-Chi and the struggle to confront his own past. Although there are several well-placed Marvel cameos throughout the film, they fortunately never overshadow the central plot. However, they do tease intriguing possibilities that come with Shang-Chi's introduction, as well as future storylines in the MCU. 
While "Shang-Chi" is considered a mainstream superhero film, it goes the extra mile to craft individuals that are each nuanced—a far cry from the past misrepresentations of Asian characters in cinema and more in line with what "Black Panther" was able to achieve with its characters. While Shang-Chi's appearance and ability were initially based on Bruce Lee, the film doesn't paint him as a caricature. Instead, Simu Liu portrays him as a charismatic yet flawed person who is forced to undergo a spiritual transformation as he's introduced to the superhero world. Wenwu doesn't come off as the typical villain, helped by Tony Leung's performance, as his motives stem from his own pain and beliefs rather than a simple desire for power. The relationship between Shang-Chi and Katy is also worth noting for its portrayal as a natural and dynamic friendship that develops over the course of the film. This characterization is opposed to the overt and cliché love interest dynamic that's often forced between two lead characters of the opposite sex.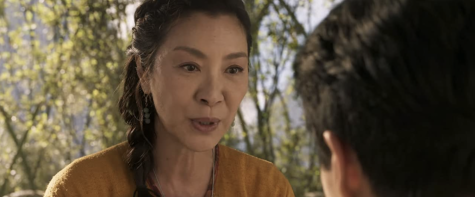 The promotional soundtrack is deeply rooted in Asian American representation as well. Similar to the "Black Panther"' album curated by Kendrick Lamar, 88rising CEO Sean Miyashiro crafts an album featuring the likes of Swae Lee, Anderson .Paak, and Niki. 88rising's status as the most recognized label for distributing Asian hip hop makes it a perfect fit for "Shang-Chi."   
The film also includes what may arguably be the MCU's best action choreography since "Daredevil" and "Captain America: The Winter Soldier." Viewers will notice that the fight scenes are similar to other martial arts films, particularly those that star Jackie Chan. Nevertheless, each performance sequence is energetic and feels authentic unique while still maintaining the jaw-dropping visual signature of the MCU. The bus scene that's been advertised in trailers delivers on the impressive choreography expected of the character, serving as a fun bare-knuckled action sequence that grabs the viewer's attention right away. Given its status as a Wuxia, "Crouching Tiger, Hidden Dragon" can be considered another inspiration, as "Shang-Chi's" combat employs a dance-like fighting style that lends elegance and grace to the film's use of the Wushu martial arts. The movie's status as a cocktail of martial arts films is further solidified by the presence of cinematographer Bill Pope, who worked on the original "Matrix" trilogy and "Spider-Man 2." Pope displays his cinematic flair for action sequences as he captures the ferocity of each fight with great detail through slow-motion and well-framed shots that makes each scene feel eccentric.
"Shang-Chi and the Legend of the Ten Rings" is a film that serves as a near-perfect introduction to a beloved character, while also presenting a positive representation of Asian American culture in cinema. One can hope that Shang-Chi's debut can spark a surge in more films featuring Asian American representation. Shang-Chi's future in the MCU is something that fans can look forward to as Marvel Studios makes an exciting return to cinema in the remainder of 2021 and beyond.