Wilmington's film industry begins the summer with four new productions
Since the first film production came to Wilmington in 1983, the city has continued to be an incredible piece of the heart which is the United States' film industry. Alongside Atlanta, Los Angeles, and New York City, Wilmington holds a significant role in the development and production of widely known and beloved movies and television shows. 
Several television shows and movies are set to film in Wilmington this summer including "Our Kind of People," "Along for the Ride," "The Summer I Turned Pretty," and "Florida Man."  
Since the early days of the pandemic, film and television projects came to an abrupt stop causing many workers in the industry to lose their jobs and cease their projects. The state and federal governments put valiant efforts into some return to normalcy and it's beginning to climb back onto its feet.   
Wilmington is no stranger to film production teams falling in love with this quiet coastal town or bustling city life. Due to a boycott on Georgia's recent voting laws, several production teams decided to film in Wilmington.  
"Our Kind of People" is a series currently in pre-production in Wilmington. This FOX drama series, produced by Karin Gist, explores the divide between race and class in America as well as a celebration of Black achievement and strength.  
The pilot episode of "Our Kind of People" was shot in Wilmington in March 2020, but production ceased early on due to the pandemic.  
Similar to "Our Kind of People," the film "Along for the Ride" directed by Nick Ebeling, is currently filming and will continue to do so over the summer. Written and directed by Sophia Alvarez and based on the young adult novel written by Sarah Dessen, the film tells the story of two teens who have insomnia. In the small fictional town of Colby, the two teenagers go on a nightly journey to give the main character a regular teenage life full of adventure and freedom.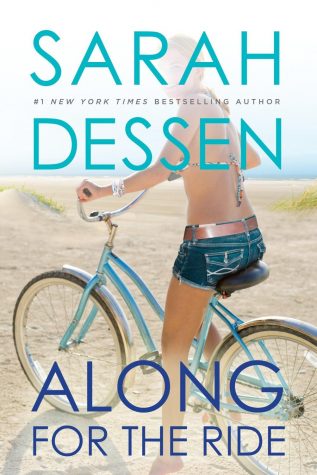 The cast for "Along for The Ride" includes Nina Yang Bonjiovi, Stephen Heath, Diora Baird and Vice Cooler.   
Another series in pre-production is "The Summer I Turned Pretty." This series is now the third series in Wilmington. Since these three new titles have come to the city, EUE Screen Gems Studios may have one of their most successful seasons since the beginning of the COVID-19 pandemic.  
"The Summer I Turned Pretty" highlights a summer of love and perfection when one young girl must navigate a love triangle with two brothers, starring Rachel Blanchard, Christopher Briney, Jackie Chung and Lola Tung.   
"Florida Man" is a documentary that is currently in pre-production in Wilmington. This series documents the search and investigation for the Florida man who murdered a pilot in his home and is set to be filmed this summer. 
As production business begins to speed up in Wilmington again, experts say that 2021 may be the best year yet for the Wilmington film industry.