Nikki Netzer's balancing act
Nikki Netzer is in control of her own narrative. We sit outside Social Coffee Co., her go-to, and she rattles off keywords to describe herself with ease and without prompt—transparent, adaptable, balanced, extroverted. She admits to having a Type A personality with more subtle pride than embarrassment. She claims to embrace vulnerability when it seems many others are content running away from it.  
A label she is not completely comfortable with, nor in control of, is influencer.  
Netzer, labeled as a photographer on her Instagram page, curates a feed full of beach and lifestyle content, including the occasional brand sponsorship. Scrolling her page you will find Netzer skinny, tan and brunette in a black bikini, perfectly manicured nails holding a sponsored perfume, aptly titled "Le Beach" on a backdrop of sand, her tall, almost lanky body clad in oversized outfits and iced coffee accessory. There are bright landscapes of the sand and sea and full-bodied poses walking a city sidewalk. Each photo is a highlight in her page's aesthetic and her life.  
With an over 6,000-follower Instagram feed full of curated content and brand deals, most people would slap on the influencer title—but Netzer visibly winces when she hears the word, often using air quotes around it in conversation.  
"It's not that I don't like [the word], it's just a lot of people take it in a negative light in a way sometimes," Netzer said.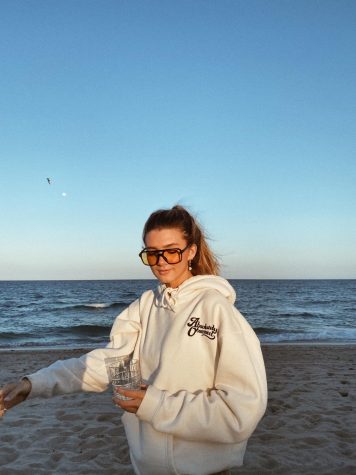 Netzer has a penchant for optimism. That positive outlook helps when her job requires her to be online a lot, and it shows on her own social media. Every photo is posed just enough to look off guard, every thread of her messy bun perfectly styled. Despite her projected image, Netzer is thinking more about revealing the uncontrollable—especially now in this time of shared pain.  
Netzer is part of the now over 30 million Americans to contract COVID-19, which reactivated the stomach problems she has suffered from for years. It is a problem that prevents her body from absorbing the nutrients it needs. On top of that, she was also recently diagnosed with endometriosis, for which she underwent surgery. Netzer believes these two things have forced her to reevaluate her relationship to social media, the demands of productivity culture and the value of physical and mental health.   
It is tempting to believe Netzer has the perfect life. It brings her joy to create photoshoot-esque content, but it leaves out important imperfections. Even as she sits for an interview, her appearance is stylishly relaxed—a thrifted men's oversized dress shirt tied up just above her jean shorts, blonde highlights atop her head, handmade beaded necklace she occasionally fingers when talking. 
Netzer, now a senior at UNC Wilmington, remembers when she went home to New Jersey for her brother's graduation her freshman year, back in 2018. Around the time she started feeling sick, she was met with praise from people who only saw her content's shiny veneer. 
"People came up to me and said 'your life looks so perfect, you live at the beach that's amazing, you must have it so great. You're so skinny. You're so tall," said Netzer. "Meanwhile I practically felt like I was dying." 
Her body was set on sabotage, but Netzer was set on creating a successful brand through her photography. She found a niche in ocean and surf photography, working at The Annex (now Zeke's Beans and Bowls) running their social media, and getting experience with styled photoshoots. She built her portfolio and website with her creations. Now, she does in-house photography and social media managing for Hallelu Clothing Co. and the UNCW baseball team. She is also a full-time communication studies major at UNCW. And as for influencing, Netzer says that is a natural segway segue for her—but marketing your own image comes with its own unique struggles.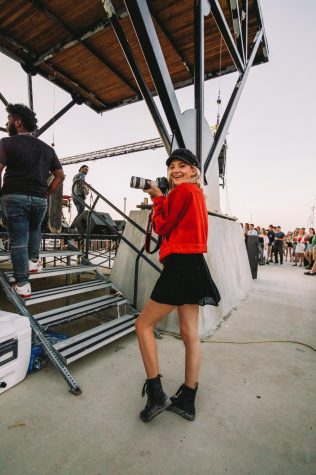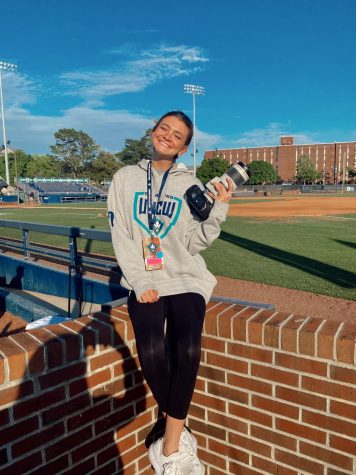 "It is a constant battle with the pressure to get things out," said Netzer. "Every day that passes I could have been grinding."  
Unlike her wage jobs with their set schedules and clear delineation from her life, Netzer struggles with the blurred lines between amassing a bigger following versus overworking herself. However, she does not seem to think being on social media puts her at odds with cultivating personal health. 
Even on her personal account, Netzer sees social media as
an economic opportunity. She is not so concerned with the ironies of marketing vulnerability. Whether people buy into her brand is their choice, because she does not want to change herself or manipulate her audience to gain more influence.  
"I want more of a following for the business aspect," said Netzer.  
She wants to reach 10,000 followers so she can get the coveted "swipe up" feature on Instagram stories. It will allow her to better support her brand partnerships.  
A bigger following, in general, will give her more influence, but right now she's proud of her high engagement, something she said she will not be able to maintain eventually. She likes the personable community that she has with her following. Coupled with the toll of the last year, Netzer is not in a rush to reach the demands of a large audience. She is more concerned with being who she is and managing the things within her power. 
Most of all, she wants to continue to be authentic. She finally feels like she is at a place where she is comfortable putting her health first and being open about that on social media.  
"If you asked me four years ago I never would have considered myself to have anxiety but now, the last six months, it's like blown through the roof," said Netzer.  
The last time she has talked about her health on her feed was March 23, set to a posed photo that keeps the theme of her sunny feed.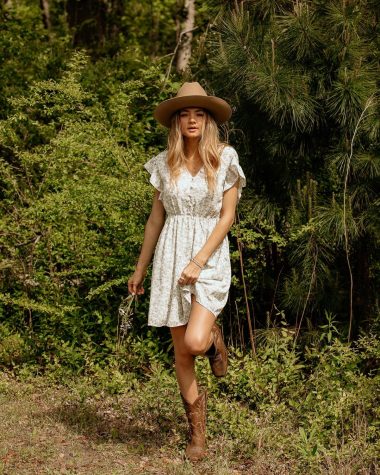 Netzer does not have trouble finding the pandemic's silver lining. While focusing her attention on her own health, the pandemic allowed everyone to show more of their day-to-day content, although you will still be seeing a lot of photoshoots from Netzer.  
Still, she believes the pandemic has proved one of her core beliefs—health is the foundation of all success. She believes being more vulnerable is making social media a better place to be. While realizes she can do more, she is determined to make her account a place where positivity flourishes and people can feel less alone.  
"No matter how many followers I have, how many likes I have, like whatever I'm posting about, no matter any of that, my number one thing is to always be transparent. It's something I want to do."