Chloe Zhao is the first woman of color to win Best Director at the Oscars, but China is not exactly thrilled about it
Chloe Zhao, a Chinese director and screenwriter, became the second woman to win the 2021 Academy Award for Best Director for her work on "Nomadland," which also took home the Best Picture award in addition to four others, but she also won as the first woman of color to hold an Oscar for Best Director. 
Zhao's win unleashed a flurry of messages worldwide telling her congratulations on Chinese social media sites when it was announced Monday morning Beijing time. By midafternoon, however, nearly all of the posts had been erased. Searches for her name on Baidu and Sogou, the country's dominant search engines, only produced links to her previous victories.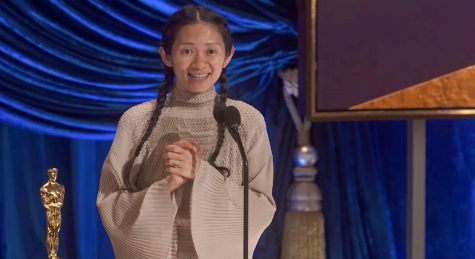 This official silence is a stark contrast to this past March when Zhao won Best Director at the Golden Globe Awards. Back then, Chinese state media was quick to congratulate Zhao, with nationalist tabloid the Global Times calling her "the pride of China."
Despite speaking of how proud she is of her Chinese roots during her acceptance speech at the 2021 Oscars, she may not be an ideal candidate for a Chinese success story. Zhao attended schools in Britain and the U.S., before eventually enrolling in film school at New York University—an experience out of reach for most Chinese people.
Additionally,  Zhao appeared to criticize the China of her childhood as a place "where there are lies everywhere" in an interview with American magazine Filmmaker back in 2013. In another interview with an Australian news outlet, she was misquoted in saying that the United States is ultimately her country. 
Despite her being misquoted, China's online nationalists rushed to attack Zhao, accusing her of smearing China. Promotional materials for Zhao's "Nomadland" disappeared from social media site Weibo, China's Twitter-like platform. 
The film, which was originally scheduled to be released in China on April 23 was also removed from the country's major movie websites. As of right now, there is no indication that "Nomadland" will be released in China.
Despite the backlash that Zhao is facing, she still has a fair share of supporters in China and around the world and has made history at the Academy Awards—forging the way for other women of color to follow in her path.