REVIEW: Netflix's 'Shadow and Bone' series is what a screen adaptation should look like
Readers of Leigh Bardugo's "Shadow and Bone" trilogy have long been awaiting season one of its Netflix TV adaptation which was released on April 23. The first season covers the events of the first book, though "Shadow and Bone." is part of a much larger world called the "Grishaverse" which also includes a duology called "Six of Crows." The stories are set within the same world, with "Six of Crows" taking place after the events in "Shadow and Bone."
"Shadow and Bone" is set in a war-torn country, Ravka, that not only fights off enemies at their borders but is also plagued by the Shadow Fold. The Fold is a rift of shadows and monsters that divides Ravka in two, making them weaker to attacks from their enemies. Season one also introduces the Grisha which are humans that wield powers such as manipulating fire or, in special cases, summoning shadows such as the powers of General Kirigan (Ben Barnes).
The story follows Alina Starkov (Jessie Mei Li), a normal girl without powers until she enters The Fold. When her own life and the life of her childhood best friend, Mal (Archie Renaux), are threatened in The Fold, Alina displays the power to summon light—a power that can potentially destroy The Fold. With her powers exposed, Alina must learn how to control them while people across the world attempt to kidnap, kill or control her.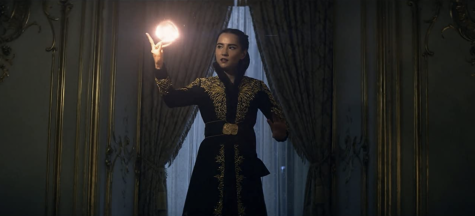 Alina's confidence and sense of belonging is a major point of the story. Growing up an orphan has made finding a place to belong difficult. Netflix takes this narrative further by re-writing Alina as a biracial character who faces racial prejudice during the series. This addition to the screen adaptation stops Alina's power from being the only thing that defines her character. Even with her new status as a Grisha, Alina still deals with injustice due to her physical appearance. Mei Li, who has an English mother and a Chinese father, plays Alina Starkov. Mei Li's portrayal of the character along with the show's screenwriters makes Alina very easy to relate to, and very easy to root for. The audience cannot help but be invested in her journey.
The portrayal of the novel's characters may be the highlight of the series. Certain characters, such as Alina and Mal, were slightly rewritten to show greater initiative amidst the actions unfolding around them. As early as the first episode, some scenes from the book are acted out differently to show Alina making her own decisions, allowing her character to be more of a driving force behind the plot. In response, Mal's character is presented with greater emotion and determination which strengthens the portrayal of these characters' relationship.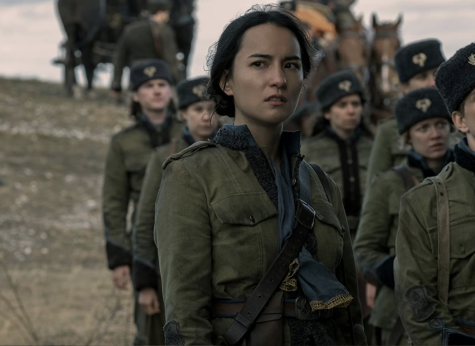 While part of these changes can be attributed to innovative writing, considerable credit goes to the cast. It seems that each actor possesses the ability to draw tears at will as each character presents a large range of emotions. Mei Li's performance is compelling and convincing, especially considering the emotional rollercoaster that Alina's character is put through in such a short amount of time. Ben Barnes as General Kirigan offers a fresh perspective on the character with his ability to convey both immense power and emotional vulnerability. The chemistry of the cast on and off the screen is undeniable and it creates a captivating appeal.
"Shadow and Bone" is part of a much larger world called the "Grishaverse" which also includes a duology called "Six of Crows." The stories are set within the same world, with "Six of Crows" taking place after the events in "Shadow and Bone."
However, Netflix made a bold move by including the characters of "Six of Crows" in season one of the "Shadow and Bone" adaptation to create a separate storyline that still connects to the main plot. With this decision being one of the most obvious changes from the books, the adaptation stays true to Bardugo's writing for the most part and Netflix made sure to bring her in as an executive producer to assist in production. Considering the amount of world-building that Bardugo includes in her writing, Netflix did a fantastic job at bringing her vision to life in a way that non-readers can still appreciate, leading to glowing reviews all around.
When a book gets a screen adaptation, there is always the fear that the world and the characters will not be portrayed properly. With Bardugo as an executive producer, Netflix was able to incorporate the important details to maintain the novel's integrity on the screen.
One detail that may seem minor but is actually a significant part of Alina's story is seen in the costume design. In this world, the Grisha wear coats, or kefta, in different colors to resemble their ranks in the hierarchy of power. The costume department, led by designer Wendy Patridge, did a wonderful job at creating these kefta which were inspired by 19th-century Russian culture. The color of Alina's kefta is a visual representation of how the world views her power, and more importantly, how she views herself as her confidence grows throughout the series.
Overall, "Shadow and Bone" is an engaging show for any viewer, not just fantasy lovers and book readers. The first episode alone will have you entranced by the world of the "Grishaverse" and its characters. Three main plotlines featuring their own characters will never leave you bored, especially once they start to converge. With the ending of season one leaving plenty of room for further production, along with the glowing reviews from fans, I think it is safe to say that we can expect to see more of "Shadow and Bone" in the future.