What you should know about this year's Oscars
In the pantheon of prestigious award ceremonies, many of them have the tendency to come off as divisive and have been criticized due to claims of pretentiousness, favoritism and even bigotry. On the other hand, award ceremonies are lauded for serving as platforms to showcase recognition for artistic achievements, pay tribute to renowned individuals, and even provide enthralling entertainment for audiences. A variety of people would agree that the most renowned ceremony to match the aforementioned descriptions is the Academy Awards, famously known as the Oscars.
Since its inception in 1929, the Oscars has long stood out as the most cherished awards ceremony that recognizes filmmakers and key members of production for contributing to films in a way that demonstrates artistic prowess. The event is hosted by the Academy of Motion Picture Arts and Sciences (AMPAS), an exclusive organization, composed of nearly 10,000 motion picture professionals, that seeks to advance the possibilities and discoveries for the art and motion picture medium.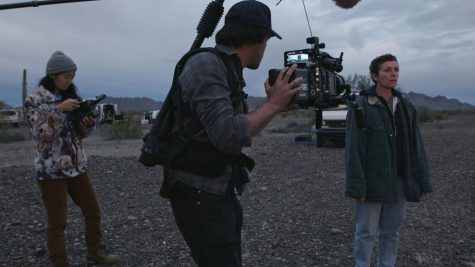 The academy has nominated numerous films for special categories and has awarded 3,140 statuettes as of April 2021 (prior to the 93rd Oscars). Several award-winning films have gone on to become highly-recognized staples in pop culture, such as "Rocky" (1976), "Silence of The Lambs" (1991), and "Gladiator" (2000). Winning an Oscar, or even being nominated for one, has acted as a gateway for filmmakers to take on bigger projects, or even performers to become the most sought after for roles in high-profile projects. In short, many may say that being recognized by the academy is a dream that nearly anyone involved in the film industry could ask for.
Despite its prestigious nature and door-opening opportunities for filmmakers, the ceremony is not without its own stream of controversy in recent years. The most prominent issues would have to be the lack of diversity in nominees, bias towards commercial or "Oscar bait" films, and the snubbing of certain films that carry deep value or innovation within a specific genre.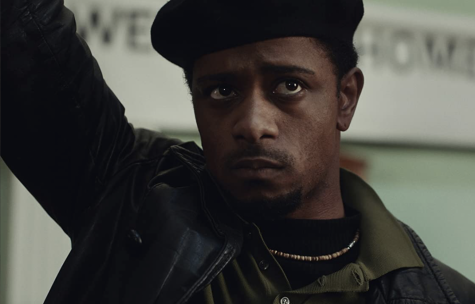 During the awards season each year, those who study and teach the art of filmmaking have varying opinions about the nominees and the ceremony itself. Professors, graduate students, and teaching assistants from UNCW's s film department and theatre department were able to take the time to voice their thoughts on the ceremony. As professionals who study the arts, they are also able to recognize the potential in this year's nominees and utilize their extensive backgrounds to make their own valid predictions for who will earn an award.
When interviewed about the attention value of the Academy Awards, Dr. Tim Palmer, a scholar and professor of the UNCW film department, believes that they're worth paying attention to as they serve as "a barometer of taste" or even a record of film history that demonstrates how "certain points are being prioritized, certain values being valued… or not."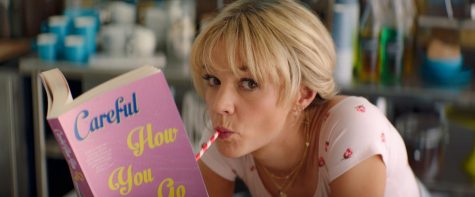 Palmer also brought up an excellent point of how Orson Welles was recognized for "Citizen Kane" (1941), a film hailed for its artful significance; but having only won one Oscar for Best Original Screenplay, it shows how in the eyes of the academy, Welles wasn't really "fit for company" and never really fit into the organization's agenda or priorities at that time. 
In a sense, it can be inferred that the academy has the tendency to select films that forward align with their own preferences and not so much the artistic value. While the ceremony is an important record of time, it's difficult to shy away from the controversy in its values within the film industry. 
In regard to predictions for this year's ceremony, Palmer recognizes the potential in Chloé Zhao winning Best Director for "Nomadland." However, while Zhao is the filmmaker he'd love to see win, he believes that Academy bias would have the award go to David Fincher for "Mank." 
Palmer notes that the academy has had a tendency to "valorize things that are about Hollywood, things that are about cinema." 
Although Fincher and Zhao are both exemplary filmmakers, one can only hope that the winner is awarded based on the artistic significance of their work and not the forwarding of an agenda like past ceremonies have shown.
From the theatre department, Elizabeth Wellman was able to lend her thoughts and predictions for the discussion. Wellman acknowledges that in the past, the Oscars carry the tendency of being exclusionary, sexist, and racist.
"They're not representative, historically, of everyone in our culture;" Wellman said. 
She then follows up by saying that looking back at past nominations and winners shapes a "national and international conversation about culture and expression." 
This take is quite accurate, as one can recall that cinematographer Rachel Morrison was the first ever woman to be nominated for Best Cinematographer in the 2018 Oscars. Considering that it was the 90th year for the event, it is a well-deserved achievement, but it also speaks to the Oscars' flaws in not giving recognition to a diverse range of artists in the past.
This year, Wellman supports Chloé Zhao for Best Director citing "Nomadland" as the popular favorite for this year. She also sees "Promising Young Woman" as a strong contender for Best Picture while acknowledging that it's a "hard watch" but a film that will stick with viewers for a long time after watching. In addition, she believes that Maria Bakalova should win Best Supporting Actress for "Borat Subsequent Moviefilm," for which she says was a brave undertaking, given the film's unscripted aspects. 
Film graduate student La-Rel Easter believes that the ceremony is worth watching for those who want to see their favorite performers or filmmakers being honored on a grand platform. However, he also states that those who are looking to see if the academy is "getting it right" in regard to nominations, then viewers may find themselves frustrated as they gain an understanding of the academy's preferences for cinema. When asked about the show's commercialized nature, Easter noted that recognizable faces are implemented, but that praise should be given in the fact that they are able to award "the unsung heroes" that are critical to films being what they are, like production, costume, and makeup designers.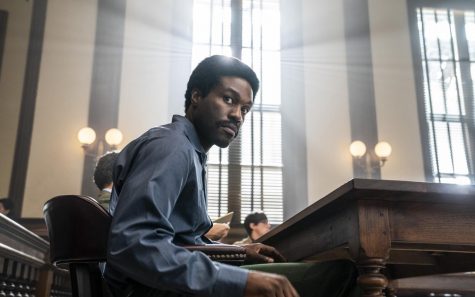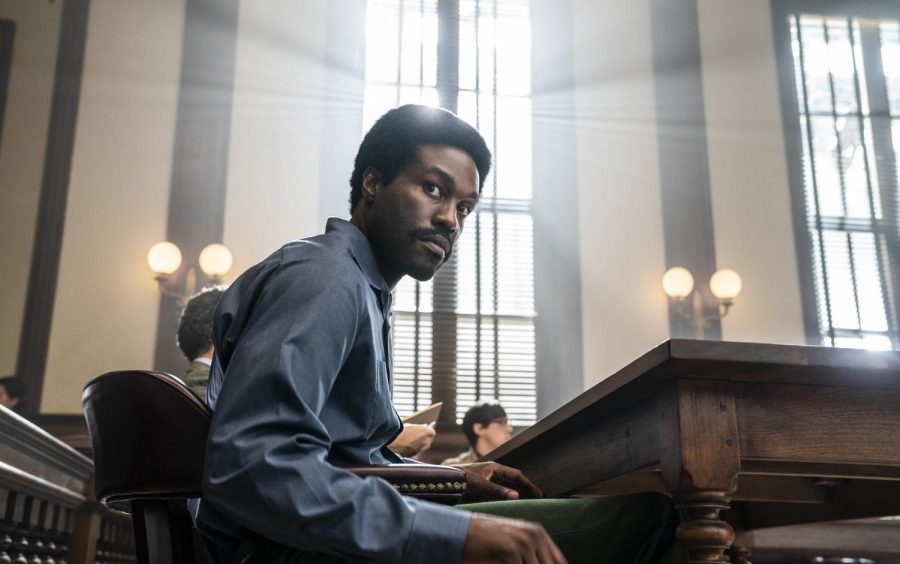 While Easter showed great interest in the decision to nominate both Lakeith Stanfield and Daniel Kaaluuya for Best Supporting Actor for "Judas and the Black Messiah," he believes that Stanfield was more akin to being the lead character of the film. And on the contrary, he predicts that Paul Raci will win Best Supporting Actor for his role in "The Sound of Metal" due to his naturalistic performance, where he demonstrates a level of comfortability that makes it seem like he is never acting.      
When interviewed, actor and theatre professor Myke Holmes sees that the Oscars are valuable in the fact that there are peers voting on one another's work, but there is a presence of subjectivity that becomes questionable in how voters come together to label a film as being the best, or not the best, of the year. On the other hand, he still finds the ceremony to be entertaining and worth watching. Furthermore, he says that there is the presence of both commercialism and prestige, but it works in a way that still introduces artful works to the attention of viewers.
When asked about predictions, Holmes singled out "Judas and The Black Messiah" and "Nomadland" as the films that sparked a change within him. He initially chose to watch "Nomadland" last in his Oscars watchlist but gave in due to its heavy presence on platforms like IMDb. He even states that he might end up buying the two films when they come to home video, a rare occurrence as he does not purchase movies often.      
Film graduate student Michael Mantsourani finds the Oscars to be one of the most highly valued award ceremonies, but that comes with a cost. 
"They come off as really pretentious, especially with some of their choices," said Mantsourani. 
He refers to the lack of diversity that has become an infamous trait of the ceremony, due in part to the enlistment of nominees in categories are sometimes entirely white or rarely feature people of color. Although this year's nominees come from different backgrounds, it remains to be seen if they will come out as winners.
Mantsourani has faith that Chadwick Boseman could earn a posthumous win for Best Actor in "Ma Rainey's Black Bottom." He cites that the academy has paid tribute to deceased artists in the past by awarding them the Oscar, but he believes that Boseman genuinely deserves it for delivering a fantastic performance. 
Maria Bakalova is also his pick for an Oscar win, although he has not seen the "Borat" sequel in its entirety, the infamous Rudy Giuliani scene is enough to commend her for undergoing a risky and courageous performance.
With opinions and controversies still in the air, the Oscars can at least be commended for providing a platform for artists. It's quite evident that the academy should recognize the talents of a wider and more diverse range of artists. Even then, one cannot deny that the awards inevitably hold a special place in film history. 
With a strong lineup of nominees, viewers can tune into the event on April 25 at 8:00 pm and form their own thoughts about the prestigious and flawed ceremony.