Where to get vaccinated in Wilmington
So far, over 4.1 million doses of coronavirus (COVID-19) vaccines have been administered to North Carolinians and in New Hanover County, over 57,000 have been fully vaccinated. As more and more North Carolina residents become eligible to receive the COVID-19 virus vaccine, the search to find available appointments can become harder. 
Currently Groups 1 – 4 are eligible to receive the vaccine and all North Carolina residents are set to be eligible by April 7.
Group 1 – Health care workers 
Group 2 – Residents 65 & older 
Group 3 – Frontline essential workers
Group 4 – Adults 16-64 with high-risk medical conditions or in congregate living setting
Starting on March 31, students living in on and off-campus dorms or apartments with other students will become eligible under the second phase of Group 4. 
The Seahawk has compiled a list of where people in New Hanover County can find COVID-19 virus vaccine appointments as they become available.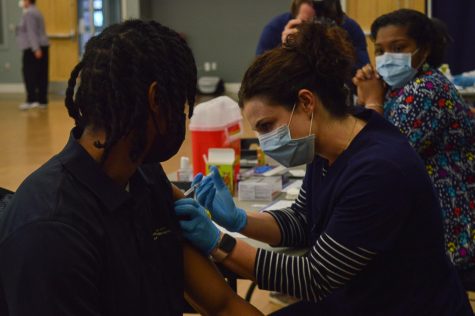 UNC Wilmington (UNCW) 
COVID-19 virus vaccine appointments at the Burney Center are only open to UNCW students, faculty and staff. Appointments first became available on March 24 and 25. As UNCW receives more vaccines, an email will be sent out to all students, faculty and staff. Registration is done through Sign-Up Genius. 
New Hanover County Public Health
Each week the New Hanover County Public Health department receives a new shipment of vaccines and opens vaccine appointments based on the number of doses they receive. 
Notifications are sent out via text, email, social media and their webpage when appointments open up and then are full. Registration is through Sign-Up Genius. Additionally, residents can call 910-798-6800 to schedule whenever appointments are made available. 
Residents can sign up to receive text and or email notifications here. 
New Hanover Regional Medical Center
The New Hanover Regional Medical Center updates their website whenever they receive new vaccine shipments and appointments are available.  
Notifications of available appointments and links will be posted on their social media and webpage. Appointments can also be made by calling 910-662-2020.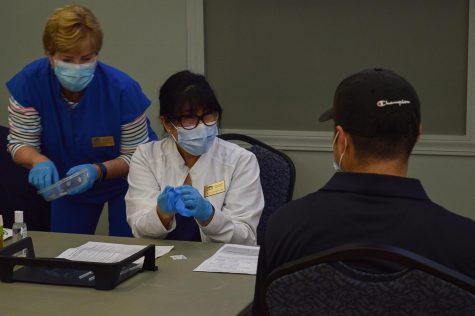 Med North
Information about appointments and the vaccine can be found on their website or by calling 910-202-8617.
Wilmington Health
Appointments can only be made through Wilmington Health's website and anyone who calls their office will be directed to visit their website. As appointments become available, their social media and website will be updated. You can sign up for alerts here. 
Walgreens
Appointments can be made by visiting Walgreens's website. After typing in your zip code, a bar will show up saying whether or not appointments are available. They typically open appointments up once a week, depending on their availability and number of doses they received.  
You can also sign up on their website to receive alerts when appointments become available. 
CVS
Appointments can be made by visiting CVS's website and selecting North Carolina. A pop-up screen with the available locations and their availability will pop up. Currently, Wilmington CVS's are scheduling appointments. 
To find an available appointment, you will just have to keep checking and or try calling your local CVS.  
Harris Teeter
Vaccine appointments can be scheduled on Harris Teeter's website. Their website will take you to a virtual assessment tool to see if you are eligible and if appointments are available. 
Walmart/Sam's Club
Select Walmart's and Sam's Clubs are offering vaccination appointments. To check availability you can visit Walmart or Sam's Club's websites. As more locations are added, you can find COVID-19 virus vaccination venues here.