Celebrating the 10-year anniversary of Lookout Books, UNCW's publishing house
Layla Culler, Contributing Writer
March 25, 2021
On Thursday, March 18, Lookout Books co-founder and publisher Emily Smith, and editor KaToya Ellis Fleming, hosted a special 10–year anniversary event with Clare Beams and Cameron Dezen Hammon, two of Lookout's award–winning debut authors. They discussed a variety of topics such as finding an agent and things that they wished they'd known when looking for an agent, as well as answering questions from the viewers.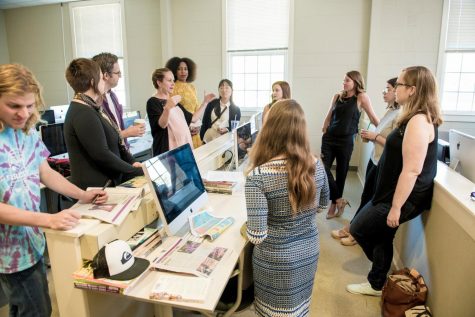 Lookout Books is the in-house publishing department of the University of North Carolina at Wilmington (UNCW). Founded by publisher Emily Smith and editor Ben George alongside the Department of Creative Writing at UNCW in 2009, Lookout finds fresh new writers with unique viewpoints as well as established writers. Together, Lookout Labs and their sister magazine, Ecotone, form the Publishing Laboratory at UNCW and help students learn more about publishing. 
Clara Beams is the author of "The Illness Lesson" which was published in February of 2020. It has received accolades such as the New York Times Editors choice, Best Book of 2020 by Esquire and Bustle and many others. Her book "We Show What We Have Learned" from 2016 published by Lookout Books, has won multiple awards as well.  Her new book, "The Garden," will be published by Double Day in 2023. 
Cameron Dezen Hammon is the author of "This is My Body: A Memoir of Religious and Romantic Obsession," was published by Lookout Books in 2019. It was the winner of the Nonfiction Discovery Prize, Writers League of Texas Book Awards and many others. 
Lookout has also published many other books such as "Honey from the Lion: A Novel" by Matthew Neil Null, "River Bend Chronicle: The Junkification of a Boyhood Idyll amid the Curious Glory of Urban Iowa" by Ben Miller and "When All the World Is Old" by John Rybicki.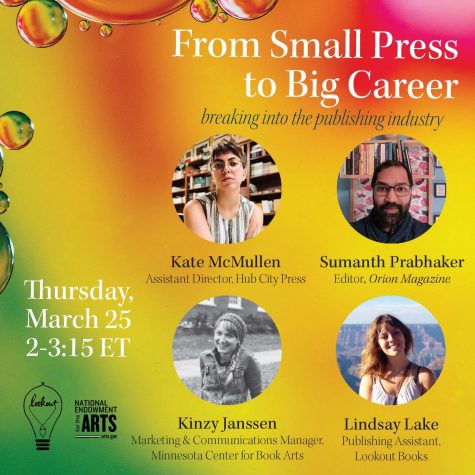 If you would like to tune into Lookouts next event, "From Small Press to Big Career," it will be held on Thursday, March 25. The host Lindsay Lake with be discussing navigating the industry, giving advice for breaking into the industry and starting your own ventures with Kinzy Janssen, Kate McMullen and Sumanth Prabhaker.  You can register on their website: https://lookout.org.