Meet the new editor-in-chief of Atlantis Magazine: Sidney Wollmuth on her hopes and goals for the publication
UNCW's award-winning creative magazine, Atlantis, has been running under student management since its foundation in 1971. With 85 issues currently published, Atlantis has gained recognition on and off campus for its excellence.  Now, the publication faces leadership under a new face. Sidney Wollmuth, the previous managing editor for the publication, has been selected to run Atlantis for the upcoming 2021-2022 school year.  
"I'm excited to be entering the position because there are a few things I'd like to implement," Wollmuth said. "I want to redesign our website for easier interaction. Generally, a solid online presence is important to me. I'd like to combine print and online issues for greater accessibility to the magazine." 
Wollmuth is currently a junior majoring in creative writing and English literature. As an honors student and head of the Creative Arts Club on campus, she stays engaged academically and artistically. She is also a published writer—her prose and poetry have been featured in a number of literary magazines outside of UNCW.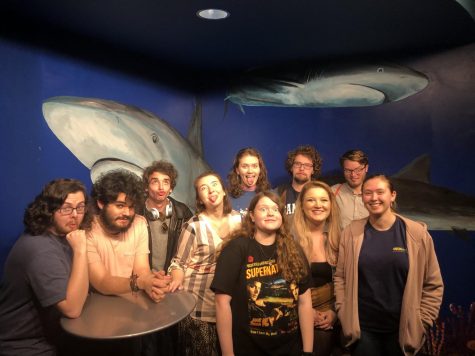 "Ever since I was young, my passion has been writing and literature and art, all as a form of storytelling," said Wollmuth. "I'm definitely considering going into some kind of literary career. I love managing projects, so this position a good way to combine those things. 
For the past year, she has served as Atlantis' managing editor, whose responsibilities include assisting the editor-in-chief in their tasks and planning events to bring publicity to the magazine. This semester, Sidney has coordinated several open mic readings on Zoom and is currently aiming to host a collaborative showcase with other creative magazines. As the past second-in-command to the current editor-in-chief, Vasili Moschouris, she has a lot of knowledge to apply to her new position. 
"I'll be like the big boss, I guess!" said Wollmuth. "Making sure everything is running smoothly, essentially. The editor-in-chief supervises the other editors and coordinates their work to create the final draft of an issue."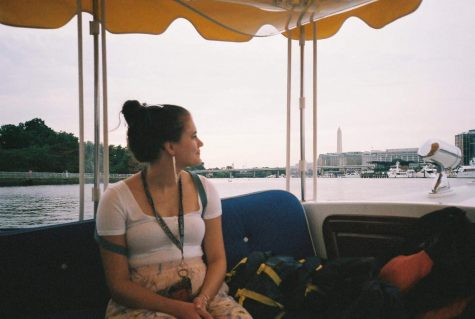 Wollmuth also hopes to foster a greater sense of community at the publication.  "I want it to be a family of sorts. We have a small staff, so I want to be intentional about letting everyone know that they are a valued member of the team. Something I personally stress is kindness and encouragement as editors because that sort of feedback is important in nurturing art."  
Atlantis accepts submissions from students throughout the state of North Carolina who are eligible to submit a variety of artistic works, including poetry, fiction, nonfiction, photography and visual art. These are regularly accepted for spring, summer, and fall issues throughout the year. UNCW students both submit to and run the magazine, promoting student art through collaboration.