Dr. Sabrina Cherry announced as Fall 2021 convocation speaker
During the Student Government Association's (SGA) recent election watch party, Sabrina Cherry was selected as the speaker for the UNC Wilmington (UNCW) fall 2021 convocation.  
An assistant professor within the College of Health and Human Services (CHHS), Cherry has been working at UNCW for the past four years where she has been awarded the UNCW distinguished scholarly engagement and public service award for her work directed to people outside the university.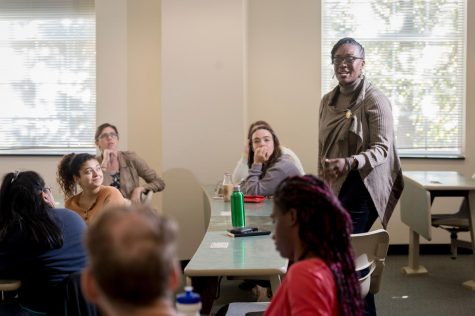 "I had a flurry of reactions— several reactions," Cherry said when asked about her thoughts about being named speaker. Firstly, she was surprised when she was both nominated and selected.  
Cherry was nominated by several members of CHHS and was listed alongside a handful of other nominees on the SGA 2021-2022 elections ballot. Students then had the option to vote for their choice. 
"I've been here for four years, I have had a wonderful experience at UNCW, but I also work with some amazing people, and so I was just surprised to be one in the number," Cherry said.  
After the surprise, arose the excitement of being able to welcome a class of freshmen along with the slight fear of planning and creating an impactful speech.  
"First and foremost, for me it means what and who am I representing," Cherry said.  
She went on to say that the opportunity to be speaker means not only representing the university but also CHHS and the public health program.  
Additionally, being a woman of color, Cherry mentioned that the opportunity means questioning what it means to be a person of color and offering that perspective through a lens of diversity, equity and inclusion. She also mentioned having to tap back into her mindset from her experience as an incoming freshman to determine what advice she would have found helpful for that stage in her life. 
Although convocation is a few months away, Cherry teased some ideas she wants to include in her speech.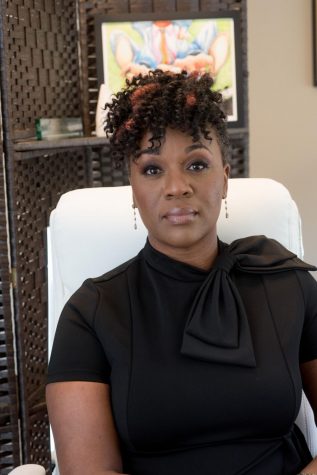 "I know for sure that I want to pose one statement, and I know for sure that I want to ask one question," she said.  
Citing the past year as being an especially difficult one for students, Cherry hopes to make an affirming and encouraging statement while also providing students with something action-oriented and motivating to start off their college careers.  
As a teacher, writer and speaker, Cherry's experiences lend itself to an engaging and meaningful convocation speech. When asked if there was anything else she would like to mention, Cherry wanted to thank members from her school.  
"I want to acknowledge Dr. Steve Elliott, Dr. Chris Lantz and Dr. Dean Hardy," said Cherry. "I really want to say thank you to them for their encouragement and their support not just now but throughout my four years here at UNCW, and I also want to thank student government for choosing me."