OPINION: Russia's Sputnik V vaccine is a potential game-changer for the developing world's post-COVID virus recovery
Western countries are correct in their decision to pass up authorizing Sputnik V, the COVID-19 vaccine developed by Russia. But not in the way you may think, nor they think.
The shot, authorized in August, was the first to come online and available. The move spurred significant controversy across the global scientific community. Sputnik V had only undergone two months of clinical trials in humans, and large-scale tests to rule out potential safety concerns were skipped entirely. Even ordinary Russian citizens are doubtful; mass vaccination sites have had to discard a significant number of doses amidst low demand. In fact, President Vladimir Putin still has yet to roll up his sleeve as of February 2021, six months after his first opportunity to do so.
Even as widespread wariness persists, though, Sputnik V's credibility has increased significantly in recent months. Top British medical journal The Lancet found on Feb. 2 that the shot was 91.6% effective against the symptomatic COVID-19 virus, with no serious safety issues reported. While the shot must be stored at cold temperatures of -18C, that is still far better than the -70C required for Pfizer's and Moderna's vaccines, both of which were developed in Western laboratories. Russian officials are also preparing to launch an updated version that can be stored between 2C and 8C, the same temperatures of a household refrigerator.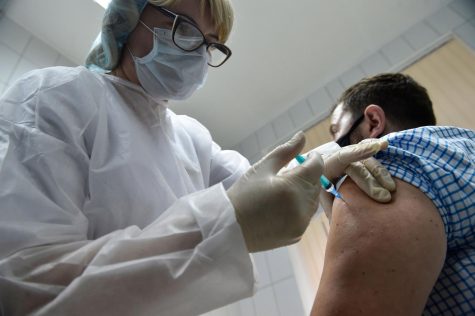 These findings are excellent news for the developing world. Shipments and inoculations of vaccines disproportionately favor the West, and poorer nations are unable to afford the special freezers required to preserve the Pfizer and Moderna shots. As of Feb. 25, the U.S. has administered more than 20 doses for every 100 residents, while the same number for India has been 0.95 and for Africa stands at a measly 0.26. To underscore the sheer starkness of the divide, both of these underprivileged regions each house more than four times as many people as the U.S. 
Neither area has as many reported COVID-19 virus cases or fatalities as the U.S., the worst-hit country in the world, and the odds that any given person in a third-world country will contract the virus is likely much lower than that of someone in the first world. However, due to extremely limited access to testing, the percentages of infections that are actually counted in poorer nations are much lower than those of wealthier countries. Medical care for those who do fall ill is also very spotty, continuing a decades-long trend. In short, the true scope and toll of COVID-19 virus outbreaks across the Global South is anyone's guess. 
The marginalization of the developing world by the West in the global fight against COVID-19 could also have serious implications for the West itself down the road. It is not unreasonable to believe that six months from now, wealthy countries will be mostly vaccinated and back to "normal" while impoverished countries will remain mostly unvaccinated. In these large swathes of susceptible hosts, COVID-19 virus outbreaks could resurge, providing the virus more opportunities to evolve and mutate. 
This fear is already being realized as new variants of the virus from countries like the U.K. and South Africa spread across the world, the latter of which is partially resistant to antibodies and capable of re-infecting survivors. If given even more chances to mutate, the virus could gain the ability to evade current vaccines and wreak havoc across the West a second time, destroying more than a year's worth of progress in the struggle against the pandemic.
The good news is that Russia is aware of this urgency and is working to bridge the gap between the first world and the third world. As of Feb. 12, 26 nations outside North America and Europe had already authorized Sputnik V, including Mexico, Pakistan and Iran. The lattermost country brings up another issue in the global vaccination quest: nationalism. The Islamic Republic had banned its population from receiving vaccines made in the U.S. and U.K., including Pfizer's and Moderna's, after Supreme Leader Ali Khemeni expressed unsubstantiated concerns Jan. 8 that the inoculations were "completely untrustworthy."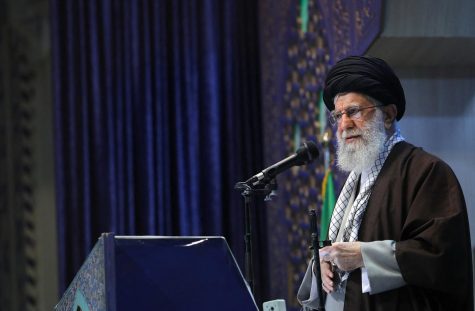 This flawed logic also persists across American and European circles who continue to doubt the Sputnik V vaccine simply because it was manufactured by a country that was not among their usual allies. In fact, this also explains the original problem of vaccine equality between rich and poor and exposes that the West is not perfect nor is it "better" than its rivals contrary to what the mass media there claims. Since World War II, wealthier countries have pioneered the modernization, liberalization and democratization of global society and have lent significant aid to the developing world, including during the 2014-16 West African Ebola epidemic. But their response to COVID-19 told a different story.
As noted in an op-ed for RT, the West was revealed to have a significant degree of "privilege," and once that privilege was taken away in the form of mass illness, death and lockdowns, its interests in pushing an equal world order suddenly vanished. The piece also calls attention to China and its approach to the pandemic. The country, where the COVID-19 virus originated in late 2019, crushed its spread early on through massive testing, tracing and quarantine regimens and has now developed its own vaccines. Despite an early lack of transparency, including the censorship of a doctor who later died from the COVID-19 virus, the nation is seeking to mend its global image by sharing its inoculations with developing countries alongside Russia. 
The trend reflects a broader ongoing shift away from Western, particularly American, dominance of international politics. Modeling in 2016 projected the shares of total world GDP held by the U.S. to decline from 16% to 12%, with a drop from 15% to 9% for the 27 E.U. members combined. India and China, however, were projected to surge, with their shares expected to grow from 7% to 15% and 18% to 20%, respectively. But with the pandemic now in the mix, these changes are only likely to accelerate further, as evidenced by China being the only major economy to grow in 2020. As the West struggled to shut down and stop the virus, demands for China-produced goods spiked globally, including its vaccines.
Now add in Russia's Sputnik V vaccine to a massive global immunization campaign and you have an improved post-pandemic global order that is less America-and Europe-dominated and much more fair and equitable for all.