REVIEW: 'Minari' cultivates a future for Asian-American filmmaking
Great Asian-American films aren't exactly a dime a dozen. Hollywood rarely makes films with a majority cast of Asian-ethnic actors (though there are some notable exceptions such as 'The Joy Luck Club,' 'Crazy Rich Asians' and the upcoming 'Mortal Kombat' reboot). This means that Asian-American filmmakers tend to be in a situation where they have to make films about their stories and communities independently—Justin Lin's 'Better Luck Tomorrow' and Lulu Wang's 'The Farewell' are steps in the right direction, but they're not enough to fill the gaps of representation. Enter Lee Isaac Chung's 'Minari,' a deeply American story with organic emotional weight and a lovable ensemble of characters. Make no mistake, 'Minari' deserves to be credited as a film that helped push Asian-American filmmaking forward.
'Minari' follows Jacob (Steven Yeun), a Korean farmer who immigrates to a plot of land in Arkansas with his wife, Monica (Yeri Han), and two children, David and Anne (Alan Kim and Noel Cho). His mother-in-law, Soonja (Youn Yuh-Jung), comes from Korea to live with the family, and he hires a local Korean war veteran, Paul (Will Patton), to help him with his farm. The resulting story unfolds over the course of a year as Jacob grows his crops with the hope of providing a better life for his family.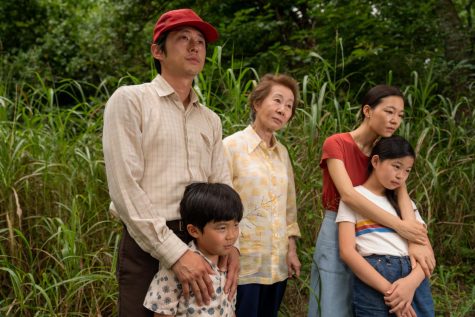 The first notable aspect of 'Minari' is the heartfelt acting performance from every member of the ensemble. Steven Yeun, famous for his portrayal of Glenn in AMC's 'The Walking Dead,' gives a career-defining performance as Jacob. Yeun doesn't have as much screen time as other leading performers, but he uses the time he has to make his onscreen presence as a father figure and "authority of the house" known to the audience. 
South Korean actresses Yeri Han and Youn Yuh-Jung also provide brilliant performances as the mother and grandmother, respectively, and child actor Alan Kim, in his first acting role, gives a star-making performance as the lovable David.
Credit must be attributed to Lee Isaac Chung, the director of 'Minari.' The director has made obscure independent work such as the Rwandan film 'Munyurangabo,' and 'Minari' represents the director's breakthrough as a household name among film enthusiasts. Chung brings authenticity to 'Minari,' which happens to be inspired by his childhood in Arkansas.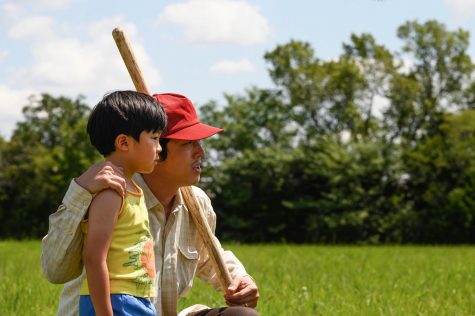 The control of the framing and editing is impeccable, giving audiences a steady glimpse of the family's story by championing the small, seemingly inconsequential moments of life.
'Minari' may have won the Golden Globe for Best Foreign Language Film, but as suggested by the controversy surrounding the films, its placement in that category (as opposed to Best Motion Picture Drama) seems misguided. While it is true that the majority of the dialogue in 'Minari' is spoken in Korean, 'Minari' is an unapologetically American film—filmed on American soil, helmed by an American director, and offering commentary regarding the American dream. 
This immigrant story celebrates what it means to make a living in this country, and it's one of the best films of 2020.