UNCW students share ways to manage another semester of online classes
The COVID-19 virus has had a devastating effect on the world at large, forcing many institutions to find new ways of functioning to serve a secluded populous. Schools are one such institution that has had to adjust to this change—while education is vital, its continuance in-person comes with risks.
With this, the American school system quickly found its solution in online learning. Before March of 2020, the majority of American students had no idea what Zoom was and had limited experience with submission sites like Canvas. Now, these programs and others like them have come to carry the brunt of our education. However, online learning is still new to us and  still needs adjusting to. Many say that, in several ways, an online education is more difficult than an in-person one. So, how can we not just survive, but thrive in our Zoom classes?
Academically, it's a challenge. Michaela Valkavich, a UNCW  junior, said of online learning that "[i]t's definitely hard to focus in this format. I sit in one spot all day doing one class after another, so it all runs together. In the end, I feel burnt out."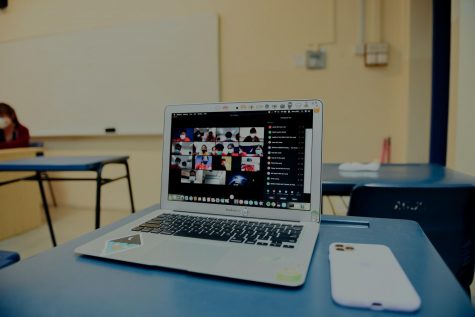 Like Valkavich, many students on campus take classes in an asynchronous format, meaning that the majority of the learning is in the student's hands. However, even those that have synchronous Zoom classes struggle to muster any motivation. Erin Tinerella, a freshman and student government representative, said that "[i]n my online classes, I get very easily distracted. It's easy to answer a quick text message and then ten minutes later you look up and realize you were zoned out the whole time. It's hard having the Internet at your fingertips."
So how can we combat the lack of academic motivation associated with the online format? For many students, active organization has been the key—particularly, paying attention to due dates and creating daily work schedules. Julia McLaughlin, a freshman, shared her strategy: "I keep track of all my assignments in my agenda and color-code by course. This helps me remember all my due dates and prioritize certain assignments over others. I do this for online and face-to-face classes so I can stay on a schedule, whether one is provided by the professor or I make it myself. This way everything is done on time."
Other students expressed that this daily work schedule was helpful to them as well. Tinerella said that "[keeping up with schoolwork] takes a lot of self-discipline because you are the one that makes your schedule taking online classes. Especially with asynchronous, you want to space out your work so that you aren't overwhelmed." Developing these habits have helped many students rise to the challenge of online learning and complete assignments with time to spare.
Academic performance is not the only concern around online learning, though. Throughout the quarantine period, many across America grappled with feelings of burnout, loneliness and fear—which exacerbated mental distress. Students have had to deal with deteriorating mental health on top of online schoolwork. Katy Tutor, a freshman, completed her first semester online at home.  "I didn't get the socialization that I would have normally if I had still been at school," Tutor said. "It was just lonely."
However, Tutor found a way to combat this by continuing to reach out to friends she had made during the month she was at school. "Since I was home, I had to be intentional with keeping up those friendships," Tutor said. Several other students found that engaging with their peers greatly benefitted their mental wellness.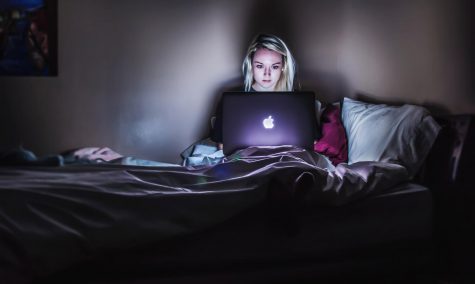 Tinerella echoed this importance: "Reaching out to people has been the biggest thing for me, including calling family and friends back home. Since the world is physically isolated right now, actively fighting that can be empowering. It's important to have people you can be open with."
However, when considering mental wellbeing, setting aside time to actively engage with yourself is also important. "I took time to assess how I was doing, rather than ignoring my mental health and potentially having it spiral out of control without knowing. In being aware, I knew what to work on," said Valkavich.
In an online environment, prioritizing time to be present with oneself is one of the best ways students can care for their mental health—firstly, by knowing how they feel; secondly, by allowing them to identify coping strategies specific to their needs; and thirdly, by providing time to apply them.
Online school is difficult. It presents unique challenges to both the academic and personal spheres of a student's life. However, through intentionality, students can scale the monolith of online learning.
"The biggest thing is to make sure you are communicating with your teachers, your family back home, your friends and even yourself, said Tinerella. "This will keep you oriented."
It is difficult to adjust, but for each student, there are ways to overcome. Find what will orient you in this temporary normal and go conquer your classes!