15 top rated movies and series of 2020
As 2020 has been a year plagued by many delays for films and theater closings, many can't even begin to recall the last movie they watched, or the last time they went to a movie theater. Luckily, during the pandemic, many were able to find entertainment via streaming services and other means. This list consists of films and shows that debuted over TV and streaming services this year, while others are films that were fortunate enough to receive theatrical releases. As a note, this list does not carry any particular ranking. 
If there's anything that the pandemic has given us time to do, it's to watch the expressive works of others. And whether or not such films were made for fun, thrills, or to spread awareness of certain topics, they've undeniably kept us occupied during the most challenging of times. As the year edges to a close, we may certainly find even more new stuff to watch; hopefully, we will be able to regain a steady line of new and exciting releases next year.  
"The Way Back" (HBO)
In this drama led by Ben Affleck, viewers are presented with a vulnerable and human tale about a basketball coach's struggle with alcoholism. Rather than sports being the main focus here, the film plays out as a drama with sports elements. As Ben Affleck himself recently overcame his own struggles with alcohol addiction, he gives a challenging performance here that's worthy of praise as his character works through his own demons. With its sport elements, one can spot a sense of familiarity in a genre that's definitely come to be known for its own set of tropes. However, if you came for basketball, you're likely to end up staying for Ben Affleck's performance.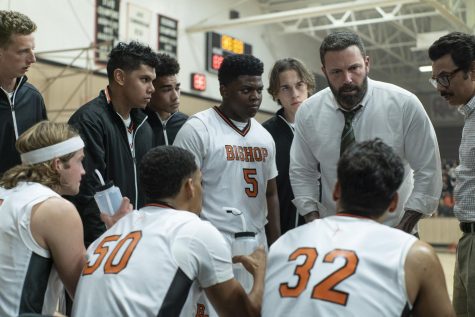 "Killing Eve" (Season 3, AMC/Hulu)   
Headlined by "Grey's Anatomy" alum Sandra Oh and rising star Jodie Comer, "Killing Eve" is a cat-and-mouse spy thriller that offers up a glamorized sense of style and cleverly dark comedy. The show focuses on an assassin known as Villanelle who travels around the globe killing targets in the most inventive of ways as she's pursued by MI5 agent Eve Polastri. Penned by Phoebe Waller-Bridge, creator of "Fleabag," the relationship (or obsession?) between Eve and Villanelle becomes a central part of the series as traits between the two both conflict and coincide with each other. As season three has aired, one can assume that their chase hasn't let up just quite yet. And if you're looking to catch up with the series or pick it up, now would be the best time since production on season four is currently halted due to the pandemic.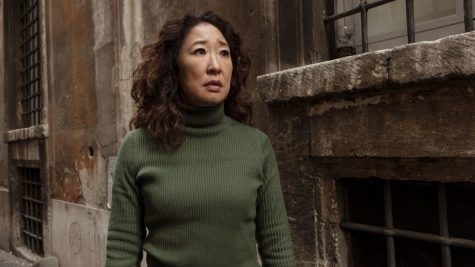 "The Invisible Man" (HBO) 
Seeing as how Universal previously failed in an attempt to create their own cinematic universe starring the classic movie monsters, this movie had a lot set against it. However, abandoning such spectacle and crafting a standalone psychological thriller, was a step in the right direction. The film reimagines the original story as a thriller drenched in paranoia and unpredictability that focuses on a woman who finds herself stalked by her supposedly dead boyfriend. If that isn't scary enough, he somehow acquired invisibility so that he may continue abusing her and dominating her life. The heroine is portrayed by Elisabeth Moss ("The Handmaid's Tale") with such vulnerability and courage that then, in the face of higher stakes, she transforms into a well-deserved triumph by the film's climax. "Upgrade" director Leigh Whannel showcases true talent here as he adopts a Fincher-inspired aesthetic to present a dreadful atmosphere that matches its premise while bringing light to the issue of domestic abuse. One can only hope that the slate of Universal's upcoming modernized monster films live up to this one.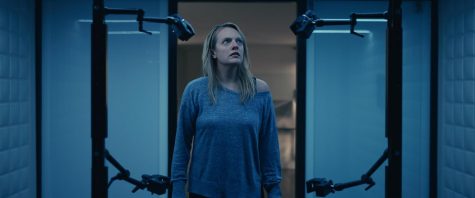 "Dave" (Season 1, FXX/Hulu)   
Today, not many people take notice of the rap genre, instead discounting it as repetitive or nonsense. However, it can be argued that the journey involved in rap-making is worth taking a second look at. The FX series "Dave" explores rapper Lil Dicky's journey as he faces hardships and struggles as he tries to make it into the rap game and make his own mark without being judged. While this may sound similar to "Atlanta," FX's other rap-based series, the two are quite different in the sense that "Dave" is a fictionalized account of his journey as a rapper whereas "Atlanta" is fictional with surrealist elements. As a dramedy, we witness how his pursuit of being a big-time rapper challenges his relationships, insecurities and more. 
"Bad Education" (HBO) 
When thinking of Hugh Jackman, it wouldn't be wrong for claws and cool hair to pop in one's mind. In the vain of "Prisoners" and "The Prestige," Jackman gets to demonstrate again that there's much more to him than claws and looks. The film is based on the real-life embezzlement scandal that took place during the early 2000s in the Roslyn school district of Long Island. Rather than just simply adapting the cover story, the film also takes a look into the personal lives of the culprits: Superintendent Dr. Frank Tassone (Jackman) and Assistant Superintendent Pam Gluckin (Allison Janney, "Mom," "I, Tonya"). Viewers will be fascinated by the writing, direction and Jackman's portrayal of such a tragic figure.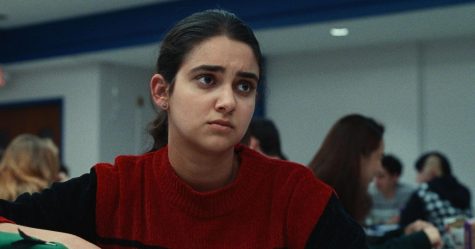 "Fargo" (Season 4, FX/Hulu)
If there's anything that viewers can come to expect from any season of "Fargo," it would be bloody violence, memorable characters, and cleverly written humor. More of the same can be said for this season, which stars Chris Rock and Jason Schwartzman as adversarial mob bosses in 1950's Kansas City, Missouri. Notably, this season features what appears to be the largest ensemble cast of characters in any season so far. Rock feels right at home here as he trades in comedy for intimidation and menace as a silver-tongued mobster. While this season's mob-focused setting may seem like a departure from the previous installments, this further solidifies the show's Coen Brothers inspiration as it features countless references to their work, especially "Miller's Crossing." After a three year absence, "Fargo" has managed to retain its definitive elements and add in a few new surprises to the established canon.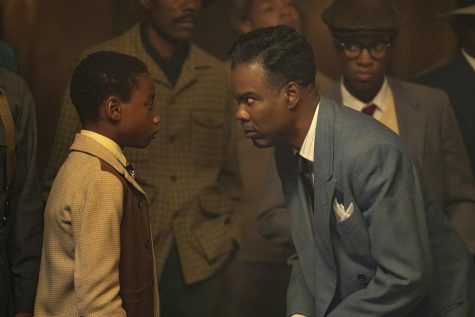 "The Boys" (Season 2, Amazon Prime)  
"What would happen if the Justice League went bad?" That's a tiring question that's been asked so many times, but it's never been so fleshed out as it is here. Based on the comic series of the same name, "The Boys" is set in a world where a large chunk of superheroes capitalize on their fame and success as celebrities while also taking zero responsibility for their actions; that is until anti-hero Billy Butcher comes along with a team to expose and fight back against the superheroes via espionage and other means. While the show is quite vulgar and gory, it presents a satirical view on both the superhero genre and celebrity culture. Furthermore, as the source material reads like an over-the-top and edgy cartoon, the show adds a semblance of maturity that balances the humor and seriousness greatly and handles various themes exceedingly well. Season two ups the ante this year with more relevant themes, more insanity and enthralling performances from Karl Urban, Antony Starr and more. For those who are looking to take a break from DC and Marvel fandom, this is the best show for that.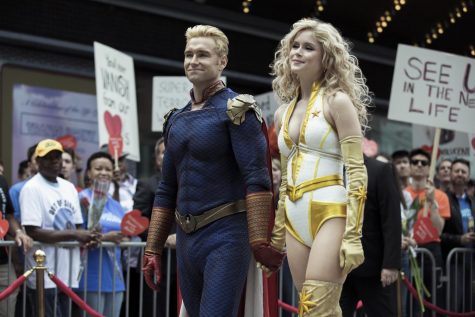 "Birds of Prey" (HBO)
In a surreal twist, aside from "New Mutants" and with the question of a "Wonder Woman 1984" release, this is really the only major superhero film to have a successful and somewhat profitable release prior to the pandemic. Although this film may not emit the prestige of DC films like "The Dark Knight" or "Wonder Woman," it's fun step in the right direction away from 2016's "Suicide Squad" and 2017's "Justice League." Being DC's second R-rated theatrical release after "Joker," the film somewhat neglects the rating for simple use of profanity and excessive violence. Then again, the story isn't really the biggest highlight here as we see Margot Robbie return as Harley Quinn after four years. Robbie is joined by Jurnee Smollett's Black Canary, Mary Elizabeth Winstead's Huntress and Ewan McGregor's villainous turn as Black Mask. With its low budget, violence and quirky humor, "Birds of Prey" seems to be the oddball in DC's slate of releases. However, it proves to be a fun getaway from high stakes continuity-driven superhero films.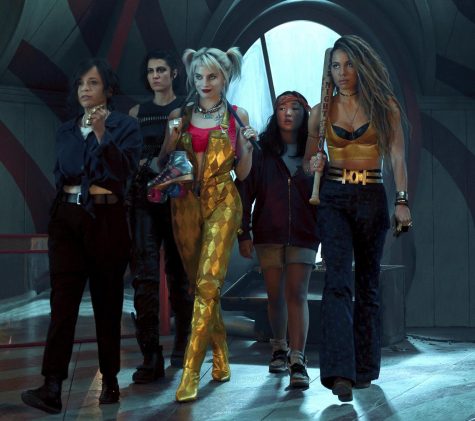 "Lovecraft Country" (HBO)
Co-produced by Jordan Peele, "Lovecraft Country" is an adaptation of the 2016 novel of the same name. Set in the 1950s, the series follows Atticus Black (Jonathan Majors, "Da 5 Bloods") on his journey across segregated America in search of his estranged father; he is also joined by George (Courtney B.Vance, "The Photograph"), his uncle and Letitia (Jurnee Smollet, "Birds of Prey"), his childhood friend. Blending together sci-fi and horror elements, the series explores racism of the 1950s and the monstrous nature of white supremacy. Interestingly, the series is somewhat comparable to other "social thrillers" of recent memory, such as "Get Out," "Us" and HBO's "Watchmen," works that are part of a specific genre and focus on such prevalent themes that unfortunately recur in America. In short, the series performs an interesting feat in highlighting the hideous nature of racism as it plagues humanity.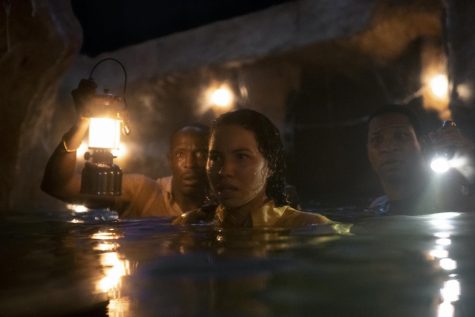 "Da 5 Bloods" (Netflix)
With a filmography that consists of over twenty films, Spike Lee's latest directorial effort shows that he isn't letting up soon. The film places focus on four African American veterans of the Vietnam War who return to the country in order to retrieve the remains of their leader and the fortune they left behind. Here, Lee showcases themes of race, camaraderie and the long-lasting mentally rattling effects of warfare. The film feels like a return to form for Lee as he makes use of signature filmmaking style with spectacular direction. Each cast member plays their part amazingly here, though the two powerhouse performances would be that of Delroy Lindo ("The Good Fight") as an emotionally-wounded vet and the late Chadwick Boseman as their awe-inspiring leader. Whether or not anyone's familiar with Lee's work, this film is a superb examination of comradeship and the after-effects of war on its participants.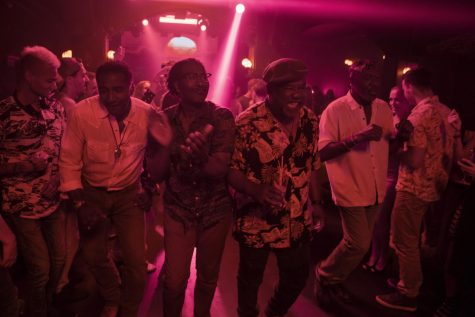 "BoJack Horseman" (Season 6, Netflix)
In the exploration of dark and mature themes, not many adult animated shows can say that they've handled such topics as well as "BoJack Horseman" has. The show's narrative and BoJack's antics come to a head in this final round of episodes. Throughout its bizarreness and hilarity, the series has always been able to deliver on themes that hit close to home. If no one's started this yet, it's worth the watch for its harsh but fascinating storyline, riveting voice performances and some of the best animation in recent years.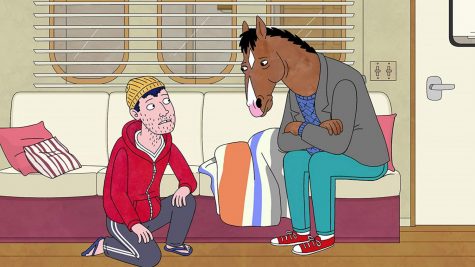 "Tenet" (Theaters, coming to home video 12/15)
With a shaky release due to the COVID-19 virus, Christopher Nolan's latest entry for the new decade is definitely one to look out for when it hits home video. In "Tenet," Nolan delivers his own take on the spy genre with his very own complex narrative and the addition of time travel. One could even argue that this is Nolan's own Bond film with the role of the nameless lead played coolly by John David Washington ("BlacKkKlansmen"), who's joined by Robert Pattinson, Elizabeth Debicki ("The Great Gatsby"), Aaron Taylor-Johnson ("Avengers: Age of Ultron") and a villainous Kenneth Branagh ("Dunkirk"). The film is very much acclaimed for its action sequences, cinematography and music. As can be expected with more of Nolan's original works, this one will require multiple viewings to fully, or better, understand the narrative. To note, while some may or may not feel that this doesn't live up to Nolan's previous work, it's certainly a great Nolan debut for the new decade that we can commend him for pushing out in the face of the pandemic.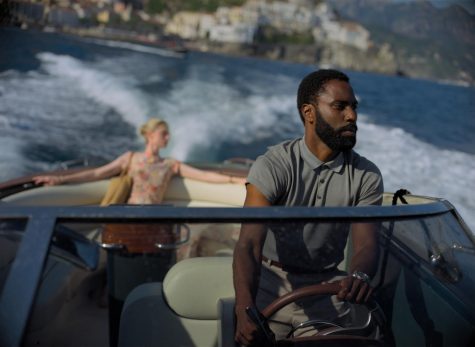 "Better Call Saul" (Season 5 AMC/Netflix)
Today, no one can be blamed for groaning whenever they hear about a highly popular show getting a spin-off, especially when it has the risk of ruining its predecessor. In any case, "Better Call Saul" deviates from such conceptions by forming its own identity and respecting "Breaking Bad." A prequel to "Breaking Bad," the series follows lawyer Jimmy McGill (Bob Odenkirk) before he fully takes on the shady lawyer persona of Saul Goodman. This series is able to stand on its own two feet as a thrilling crime drama, origin story and a showcase of terrific production and powerful performances. As it nears the end of its run, which will come in season six, the show begins to feel even more familiar to those who have watched "Breaking Bad."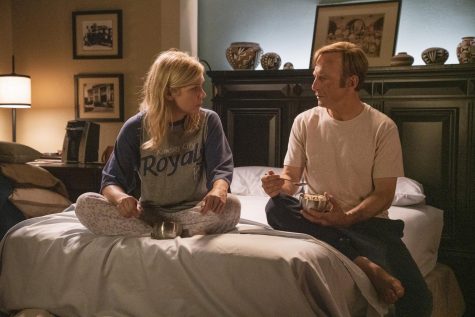 "I'm Thinking of Ending Things" (Netflix)
In the case of Charlie Kaufman's work, one who's acquainted can come to expect a great level of surrealism and emphasis on psychological themes; his newest film is no exception here. Based on the novel of the same name, the film follows a young woman (Jessie Buckley, "Chernobyl") who accompanies her boyfriend (Jesse Plemons, "The Irishman") on a road trip to his parents'(Toni Collete and David Thewlis) cold and desolate home in Oklahoma. The inner conflict here is the young woman struggling to break off the relationship with her boyfriend. However, that matter itself is complicated by the strange happenings during their stay at the house. Dark, dreadful and aesthetically pleasing, the film is a captivating exercise of creative expression from Kaufman.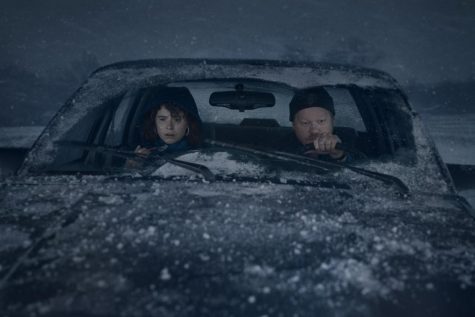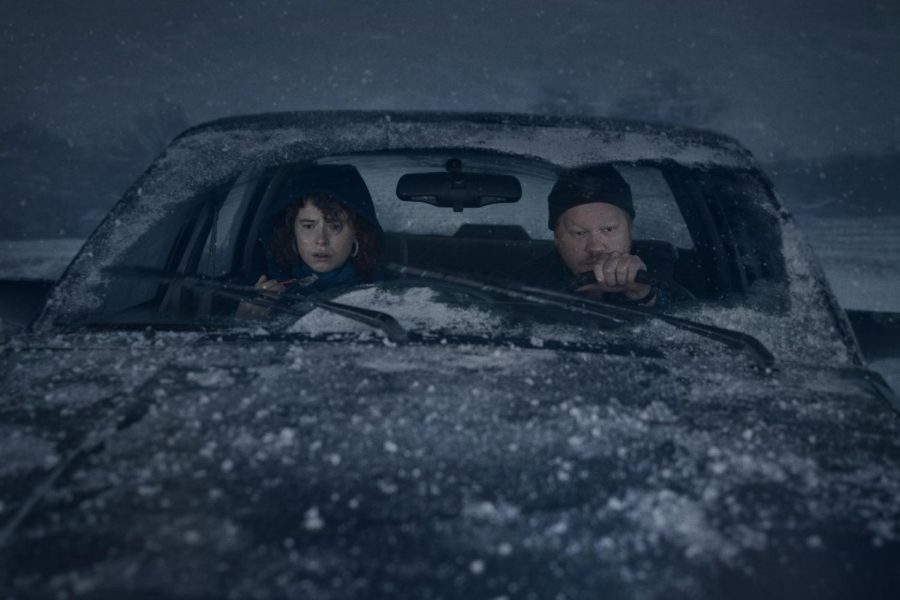 "The Assistant" (Hulu)  
To top off this list is a film that's both contemplative and disturbing, especially given that it's sadly much closer to reality than most would realize. "The Assistant" follows Jane (Julia Garner, "Ozark"), a young woman who aspires to be a film producer by starting out as a junior assistant at a production company. But as she works at the company, she's forced to put up with her boss, a figure who forces sexual coercion upon the women in the office. Coming out of the #MeToo movement, this film portrays the harsh reality that some women have faced while working in the entertainment industry. Garner gives an emotionally-charged performance here as Jane navigates what could just as easily be classified as a shark's lair as it is an office. As a slow-burn fueled with dread, this is a film that deserves attention as viewers witness what a full day of work looks and feels like in what is, undoubtedly, an uncomfortable environment.