Baking for Beginners: Pumpkin Roll
The headline here is a little misleading so I'll be honest, this is an intermediate level recipe. You will need to be an avid fan of "The Great British Baking Show" or at least have a second pair of helping hands that are a little more skilled than you! But Halloween is coming soon, making this is the perfect opportunity to challenge yourself with a classic fall treat.
I used Libby's 100% pure pumpkin and followed Libby's recipe, making small modifications along the way. The trick to getting this recipe just right depends on how well you complete step one. This is a step you cannot skip! You should only use Crisco to grease your pan, I have used butter in the past and the parchment paper stuck to the pan. The thin kitchen towel coated in powdered sugar ensures you can roll your cake smoothly, without it falling apart.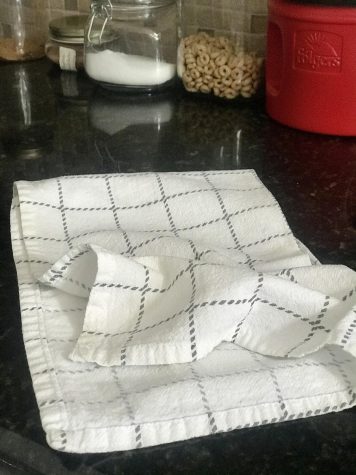 However, if your roll does begin to crack and fall, I promise it will still taste delicious! You just won't get that pretty swirl in the center.
Ingredients:
¾ cup all-purpose flour
½ teaspoon baking powder
½ teaspoon baking soda
½ teaspoon ground cinnamon
½ teaspoon ground cloves
¼ teaspoon salt
3 large eggs
1 cup granulated sugar
2/3 cup pumpkin
1 package (8 ounces) cream cheese, at room temperature
1 cup powdered sugar, sifted
6 tablespoons butter or margarine, softened
1 teaspoon vanilla extract
¼ cup powdered sugar (to sprinkle on the towel)
Directions:
Preheat your oven to 375° F. Grease your cookie sheet thoroughly with Crisco and line with wax paper. Sprinkle a thin, cotton kitchen towel with 1/4 cup powdered sugar and set aside for later.
Combine the flour, baking powder, baking soda, cinnamon, cloves and salt in a small bowl.
Beat the eggs and granulated sugar in a large bowl until thick. Beat in the pumpkin and stir in the dry ingredients. Spread the mixture evenly into your prepared pan.
Bake for 13 to 15 minutes or until the top of your cake springs back when touched.
Once you remove the cake from the oven, immediately loosen and lift the parchment paper from the pan and flip the cake onto the prepared kitchen towel.
Carefully peel off the parchment paper and roll the cake and towel together. Let it cool on a wire rack in the fridge for 30 minutes.
While the cake cools, beat cream cheese, 1 cup powdered sugar, butter and vanilla extract in small bowl until smooth.
Carefully unroll cake and spread the cream cheese mixture over cake. Reroll the cake and cover in plastic wrap and refrigerate at least one hour.
Sprinkle with powdered sugar before serving, if desired. Enjoy your delicious fall treat!