Meet the candidates: Jenna Wadsworth
Gia Lash, Contributing Writer
October 26, 2020
Jenna Wadsworth is the Democratic candidate running for the North Carolina Commissioner of Agriculture. She grew up on a farm in Johnston County, N.C., and attended the North Carolina School of Science and Mathematics, as well as North Carolina State University. 
Since 2010, she has served on the Wake County Soil and Water Conservation District Board of Supervisors. Wadsworth is also the co-founder of a nonprofit called New Leaders Council – North Carolina, speaks to international delegations for the U.S. Department of State's International Visitors Leadership Program and US AID and was recently appointed to the N.C. chapter of the U.S. Global Leadership Coalition. She is also a small business owner, and actively gardens 6-10 acres of her family's farm. 
The Seahawk sat down with Wadsworth over Zoom to learn more about the importance of representation in politics, the urgency of addressing climate change and what the legalization of cannabis could do for North Carolinians. 
Gia Lash: So you were the youngest woman ever elected to public office in North Carolina as a junior at NC State. What was it like stepping up to serve that role in your community at such a young age, and how has it set the stage for your continuing involvement in politics?
Jenna Wadsworth: So I'm Jenna Wadsworth, running for North Carolina Commissioner of Agriculture, I'm the Democratic nominee. But yes, I actually did make history in North Carolina back in 2010, I can't believe it's been that long, when I became the youngest woman ever elected to any political office in the state. And I was a junior at NC State, go Pack! 
Look, I love Seahawks too, but it was a very, very different campaign, and I felt like every single one of my campaigns has been so different and more professionalized each time. But no matter what, there's still always kind of this scrappy, youthful energy in all my campaigns and part of that is because I think in general, you see the young candidates, female candidates, candidates of color, queer candidates, it is harder for us sometimes to raise money than versus some more conventional and institutionalized candidates and campaigns. We often are subject to double standards, and a lot of times we're held to a stricter level of scrutiny, and folks are faster to criticize us. 
And on top of all of that, as a young person, everything that you say really gets put under a microscope, because people are already challenging whether or not you're experienced enough. And so I think that those are all hurdles, even after 10 years of really committed elected service here in Wake County, where I've won three elections, by even larger margins each time, to serve 1.2 million people who call our capital county home as Vice-Chair of the Soil and Water Conservation District.
Where I'm proud of the body of work that I've done to help not just our farmers, but to revitalize and build a strong and more resilient local food system while also prioritizing environmental education programming in our public and private schools. I still face, even in this campaign now, running statewide, a question on whether or not I've experienced enough or if I'm old enough, or if I'm too female or too queer or anything else to be able to do this job, even though my record proves that I'm more than capable of doing so. So yeah, that's an obvious challenge. 
But I think at the end of the day I realize, with all of my races, that they are so much bigger than myself. What I am running to do, what the values and priorities and my campaign, and of our messaging are usually about actually making a tangible and transformative difference in communities. And I think that message, a lot of times really resonates with folks because they are hungry and eager for change and also for authenticity of candidates.
Especially once folks meet me or they hear me speak, they understand that I'm a big old policy nerd, that I'm really passionate about doing the job, and that I'm running for the right reasons. And so I think at the end of the day, what I would encourage anybody to do is always, always be authentic, because that is the most important thing, be yourself.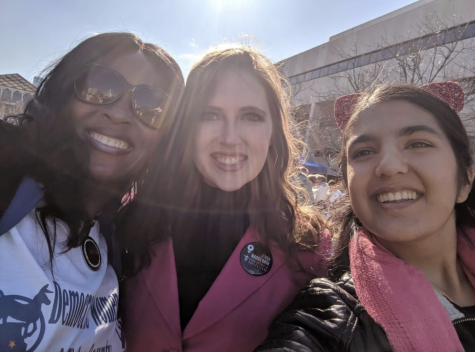 GL: Now, you mentioned how your experience is already questioned a lot, partially because you're a younger candidate. If elected, you will also be the only out LGBTQ+ constitutional officer in the state. How does being both bisexual and a woman influence your positions or approach, and what does it mean to you to represent the LGBTQ community on a statewide level?
JW: So I am a proud out bisexual woman. And if we're elected this fall, I will be the first out LGBTQ constitutional officer in the state of North Carolina's history. Now I can't even believe that early voting is already happening after having run this campaign since March 2019 when we announced. It has been a long haul, a long road. But if we win, we will make history, and that means to sit on the Council of State. 
Now, there has been someone else that was LGBTQ+, Judge Arrowood [who sits on the NC Court of Appeals]. But the other thing that we found out we would make history doing is that I would be the youngest out LGBTQ statewide elected official anywhere in the country in the country's history. So I am someone who wakes up every day and understands that representation matters. And I think this campaign shows that too. We have a diverse campaign staff, with people from all different experiences and walks of life serving on this campaign. I understand the value of lived experience and in learning from that. 
And for me, especially as an out LGBTQ candidate, again, we're subject to attacks that other folks aren't, especially since I'm running for an office that's seen as one of the more conservative offices on your ballot. It's currently held by an older cisgender white male and an industry that is, you know, dominated by folks that sometimes look like my opponent. But we've found that there are so many voices that sometimes don't get heard if they don't look the same way that everyone imagines a farmer looks, and that's really hurting the industry as a whole. 
So I think we have the opportunity to address that by putting in a fresh face that is ready to make real change. For the LGBTQ community, I understand that this race is so much bigger than just myself. We have heard time and time again from LGBTQ folks, from the parents of children that are in the process of coming out and even folks who don't yet feel like they can authentically live as themselves.
We hear just how much my visibility matters to them and how it really signals that there are no barriers to our success or being able to do what we hope to accomplish in this life, being able to do something that really matters, and that our sexuality or gender identity shouldn't be a disqualifier for making that change.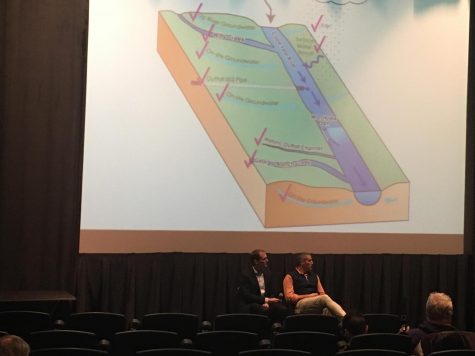 GL: In recent years, Wilmington and Fayetteville, North Carolina have been impacted by the Gen X compounds that were released into the Cape Fear river by Chemours company. How will electing you as the Commissioner of Agriculture change the trajectory of environmental justice issues in our state?
JW: Right, part of this would fall under the Department of Ag as far as pesticides and chemical regulation, and then part of this also falls under the Department of Environment of Natural Resources and the EPA.
So, there's multiple governmental agencies involved, and just to kind of simplify it, the biggest deal that it would make having someone like me sitting in this office is that I'm a fighter for environmental justice issues sitting in this office overseeing the state's largest and most important industry, an industry that brings in $92.7 billion annually and employs over 770,000 people, standing up and speaking out and saying 'Hey, look, corporations should be held accountable. Hey, look, we have to prioritize our environment and natural resources and the health and well being of the people who call this state home.'
I mean, it's the exact same thing as where I stand on factory farming organizations and corporations that sometimes denigrate our environment and natural resources, largely suffer none of the consequences, and don't pay their fair share. They don't always treat their employees, especially their Latinx farmworkers with the respect and dignity they deserve. 
Same thing when you talk about animal welfare. I mean, having someone like me who wants to create a division within the North Carolina Department of Agriculture that works specifically to address climate change, resiliency, farming community planning, and that talks about moving into sustainable practices, I think will make a big difference. And you'll see this kind of seismic shift overall, especially in places like eastern North Carolina where I'm hoping that we can recruit good-paying green jobs for the future.
GL: I listened to your speech at the North Carolina Farm Bureau, online of course, and I was really saddened to hear that your family's farm had been devastated by the impacts of hurricanes Hazel and Fran Wilmington was severely impacted by for hurricane Florence in 2018 with North Carolina seeing 40 deaths and damages totaling $16.7 billion. How would advancing sustainable development and renewable energy in North Carolina make a difference in the global effort to curb climate change, which makes the storm stronger and more frequent?
JW: Great question and a topic I love to talk about. So first of all, I know that climate change is real, even if my opponent does not. I think his inability to recognize that climate change is indeed real and the root cause of so many of the issues that our farmers are facing, be it changing crop fields, changing harvest days, unpredictability, and long term success, is absolutely dereliction of his duty. I say that for a few different reasons, which I'll get into in a second but I've traveled the state, I've talked to farmers. From Wilmington, up and down the coast, all the way to the western part of the state, they'll tell you they know that something is changing. 
They may not have the political courage to say the words climate change aloud, but part of that is because the person leading the industry right now is unable to voice that concern, and be there to support farmers who are ready to meaningfully address climate change. Leadership starts at the top. So until you have a leader who, from day one, is unapologetic in their commitment to addressing the climate crisis head-on, nothing's going to change. 
You're going to continue to see coastal fisherpeople who do not know what their yield looks like because of changing ocean currents. You're going to continue to see apple orchard owners of Henderson county who can't get crop insurance anymore because blooming seasons are unpredictable. And by 2050, you're going to see a temperature rise of two to five degrees in western North Carolina, which could be absolutely devastating to some of the crops that they depend on there that depend on cold weather. So we have to act now, it is past time to act.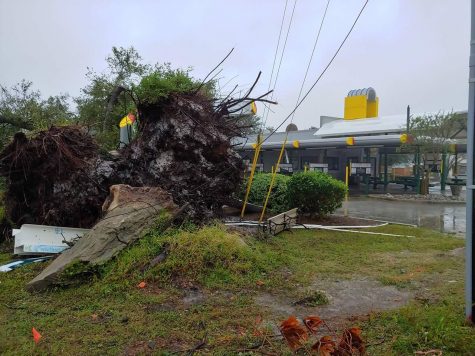 In a recent interview, my opponent was asked about his top accomplishments in the 15 years that he's been in office, and one of them was getting Democrats and Republicans in the legislature to agree to cut relief checks to farmers after the last few major storm events like you're discussing. Now I'm not going to argue that those farmers didn't need those checks. They absolutely did.
But they needed those checks because the Commissioner, despite occupying a position of power and having access to all of these resources, sat on his hands instead of doing anything that he could to meaningfully mitigate the effects of natural disasters on the well-being and long term economic viability of our farming community. 
Now that isn't only a dereliction of duty to the farmers, that is a dereliction of duty to you as consumers, because the primary role of the Commissioner of Agriculture, and it's a big, big job, but the number one responsibility is to promote, support, and enhance the ability of agriculture, to produce an adequate storage of food and fiber for the people who call this state home.
And so, simply put, no farms means no food and if you do not address climate change, you will not be able to feed the people who call this state home. That being said, I know that there has to be a better solution to dealing with national disasters than just writing a relief check every time you turn around. It's not only not economically sustainable, it's not fair to taxpayers to ask them to foot the bill when we could have been doing other things and working on solutions all along. It's also not environmentally sustainable. 
We know, just as you alluded to, that storms are going to grow more intense and more frequent over the coming years, so we have to act now. This division that I want to create to meaningfully address climate change will really connect the dots, will connect renewables, will talk about methane capture. As long as you're going to continue to see folks eating meat, we have to figure out how to produce it in a moral, ethical and sustainable way. I want to build more sustainable local resilient food systems.
The pandemic has shown us that our food systems are broken: you have four major corporations in this country that control the bulk of meat. 85% of beef and something like 66 or 65% of all pork and about 50% of all chicken are controlled by four major corporations. They are so big that they absolutely will fail. And so we can do better by the people that call North Carolina home. 
We can really connect the dots. But that's going to take a leader with the vision to do that, and a leader who understands and defers to science.
GL: One of the issues you're most vocal about is the potential legalization of cannabis in North Carolina. What kind of economic and social doors with this open for farmers and everyday citizens of North Carolina?
JW: Yes! I'm in support of the legalization of cannabis, both medicinal and recreationally. The reality is, it is already legal in 33 states plus DC. So it's not a question of if, it's going to happen, it's more of a question of when it's going to happen. And when it does, I'm committed to ensuring the creation of a just and equitable industry that actually works for all people who call North Carolina home. 
I don't want big, corporate, out-of-state interest coming in buying up large swathes of land and being the ones who get to compete in this market. I want it to actually be our small farmers here in this state. I want to make sure that licenses are affordable. I want to make sure that when we're talking about small farmers, especially Black farmers, female farmers, veteran-owned farmers, that the small farms division within the Department of Agriculture is expanded and provides more resources and educational opportunities to help these farmers participate in this new emerging market. 
I also want to make sure that we look at the potential having an acreage allotment. That won't make some of the big farmers very happy, but I think that gives everybody an opportunity to participate in this market, and to have a piece of the pie. That also encourages farmers to move from monoculture into diversification, which is better for environmental justice and in addressing climate change, because that means that you're doing more to address soil health issues because you're not just depleting nutrients year after year growing one major crop.
Not just that, it's also a way to begin to address food justice and food insecurity, because just because you live on or next to a farm in Eastern North Carolina doesn't mean that you have access to healthy, nutritious food if they're just growing cotton or feed corn.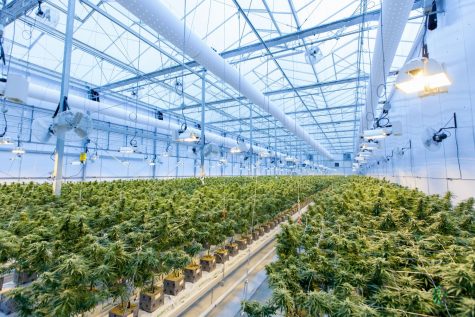 And so, again, to me, it's always about connecting all the dots. This is a huge economic opportunity for our farmers, many of whom lost something like 98% of the tobacco trading market with China in recent years because of these trade wars and tariffs. Also, there's other countries like Brazil and countries in Africa that are growing tobacco and they're able to cut corners and cut costs on labor and environmental standards, and can do it cheaper than we can.
This is also a way to build up rural communities. North Carolina is a state that depends on travel and tourism revenue, but because of COVID-19, people aren't really traveling and touring, so you have major budget shortfalls throughout the state.
I'm someone who believes that our budget should absolutely reflect our values and priorities. If you want to fund the things that matter, cannabis legalization could bring in hundreds of millions of dollars of additional revenue. Just look at what's happened in Michigan and Illinois this year alone. Look at what's happened in Washington and Colorado.
This is a huge, huge economic opportunity! I believe that it's a way to fund things like public education. I'm the product of a Title I school and was able to go to the North Carolina School of Science and Math, just like you, before attending NC State and making history. My sister is a teacher at a Title I school. I know that they are lacking in resources, but public education is a way to provide opportunity and equity and spaces where sometimes there isn't any other opportunity and equity. 
Legalization is also a way to fund public transit. It's a way to be able to fund mental health and addiction counseling services. I mean, there's just a plethora of things that it could fund to make a difference in our communities. It's also a form of healthcare: think about people who are struggling with cancer treatments, think about seniors with chronic health conditions like glaucoma, think about children with rare seizure disorders, people who are suffering depressive or anxiety disorders. 
On top of that, it is a way to begin to fight back against the opioid epidemic that is absolutely crippling folks in rural America. On top of all of that, I think that legalization is an opportunity to begin to achieve true social justice for our communities of color, who for too long, have been disproportionately criminalized and locked up on the basis of possession charges versus Caucasian users, despite the fact that data shows us the white folks and Black folks are using cannabis at roughly the same rate.
And you can't tell me that it's not a social justice and social equity issue that right now there are Black men sitting in prison for doing something that's legal in a propensity of other states across this nation. And now they're more likely to contract COVID-19 because it is a social justice issue. 
And it's a failure of leadership of Democrats and Republicans in the legislature, who have continually had medical marijuana bills in particular, come up on the floor every year. And they continually let them die. And here's the thing: the majority of North Carolinians are in support of legalization, a recent poll by Emerson just further validated that. And some of those legislators represent the very rural districts that would serve to benefit the most from legalization.
So there's a hundred other things we can do and fight for. I know this wouldn't directly fall into the Commissioner's role, but having a vocal advocate on the Council of State who could directly interface with some of the other departments, I think goes a long way, and saying, 'Hey, let's also fight for decriminalization and dismissal past misdemeanor possession charges so we can truly combat the school to prison pipeline and give children an opportunity to grow up with both their parents.' 
And the last thing I want to say on this: I have a lot of people that have reached out and said, 'Well, you can't do that. You unilaterally can't do that.' Well, I want to say 'Yeah, you unilaterally can't do a lot of things in government, you have to work with other folks and other levels of government. As Commissioner of Agriculture, you have the ability to lobby the legislature, which has been done, time and time again on behalf of bills that would be beneficial for the agricultural industry.'
There's over 70 something of them on the books now that the Commissioner helps to enforce. This is no different, and I have been working since day one to build relationships not just with members of the legislature now, but with folks who are running in competitive districts, who know that this is a priority of mine, and who are ready to get to work with me to make this happen.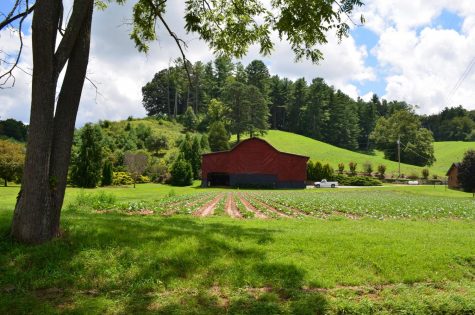 GL: My last question is if you could speak directly to young voters in this election, what would you encourage them to consider for your race and just down the ballot?
JW: So look, in my race. It is a choice between someone who is ready to move the state forward, who is the voice for the future versus someone who has been leading an industry that's largely been left in the past with conventional ideas, and supportive corporate PACs. I made a pledge early on not to take any money from corporate PACs.
I also am the only statewide candidate of either party who signed a pledge not to take any money from fossil fuel executives or their PACs. I'm the only statewide candidate to sign a pledge in support of implementing the Green New Deal and creating a just and green and equitable recovery after COVID-19. I made a pledge not to take any endorsements or money from Police Association PACs, because I believe in authentically living my values. 
You have the choice between someone who denies that climate change is indeed real and someone who is ready to meaningfully address it from day one. You have the choice between someone who's being funded and just received campaign contributions from the racist Sons of Confederate Veterans into the NC heritage PAC and someone who, over and over again, has said "Black Lives Matter.
Black Farmers Matter, absolutely and without any caveats,"  and who is ready and committed to figuring out how we create equity and justice for our Black Farmers and opportunities for these farmers to be successful and competitive in this market. 
Someone who supports conventional and big and corporate ag practices and factory farms, and someone who is ready to fight for small farmers and make sure that we have more resilient food systems going forward. Someone who, under his leadership, we've just seen the rates of food insecurity and hunger grow greater in the state versus someone who understands that despite the fact that North Carolina is one of the top 10 most agriculturally productive states in the nation, we're also one of the top 10 most food insecure. 
That suggests to me that we don't have a problem producing enough food to feed our people, we have a values and priorities problem in this state that we're choosing to let people go to bed hungry. And what's worse one in five children in the state do not know where their next meal is coming from.
I think that's absolutely criminal and I have multiple plans to address that, including putting a garden on every school ground, teaching our kids about where their food comes from and working with the legislature to figure out how we can contract with our local farmers to grow the food that ends up on our kid's breakfast and lunch plates, to make sure that they get a more nutritious and delicious meal, that you know will absolutely be critical during a time when their brains and bodies and muscles are developing. 
And so for me, it's about connecting all the dots. I'm ready to fight and advocate for meaningful investments in rural health care because if you're not healthy, you can't be an economically productive member of society. I'm ready to fight for meaningful investments in rural broadband access because if you don't have access to the technology to compete in the statewide or global marketplace, you can't, and you are going to get left behind. 
And I'm ready to fight for our Latinx farmworkers who are contracting COVID-19 at an outpaced rate versus the rest of the population, whereas my opponent has recently sided with, and I never thought the CDC would be an organization we would have to disagree with, recently sided with CDC guidance that says that farmworkers, because they're essential agricultural employees, are to continue reporting to work if they are allegedly asymptomatic, even if they've been exposed to COVID-19. 
And I believe that we have an opportunity to put humanity back into politics, humanity back into governing, to see the face of the people who our policies are absolutely affecting every single day. And I am ready to get to work to create a more just, sustainable, and equitable future for every single person who calls North Carolina home instead of just a select few kind of corporate campaign PAC check. And if anybody wants to learn more about my campaign. You can visit our website at www.jennawadsworth.com , you can check out our Facebook, it's @JennaWadsworthNC, and then our Tiktok, our Twitter, and our Instagram account is @JennaWadsworth.