Are movie theaters an endangered species?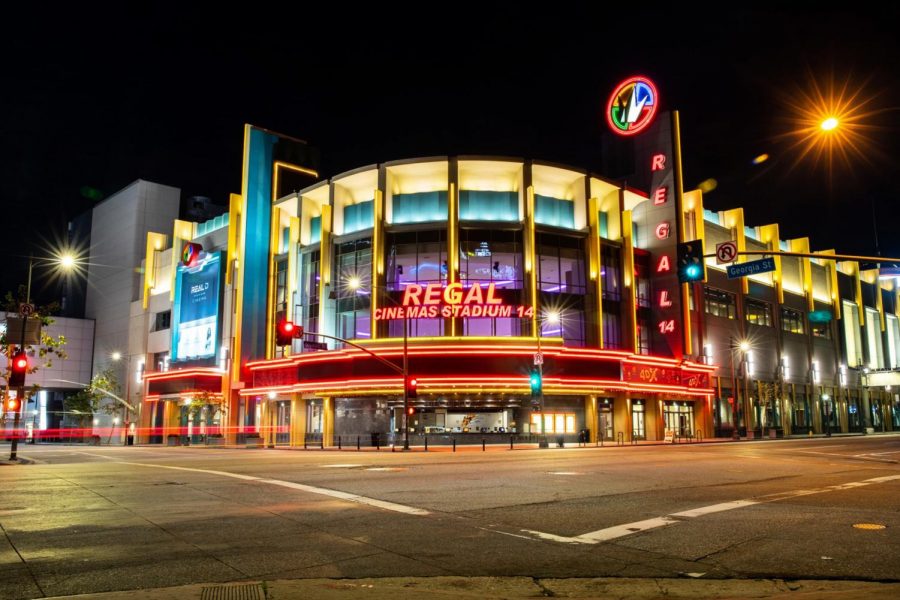 As is no doubt apparent to moviegoers by now, cinemas are facing an unprecedented amount of state-mandated closures and major release delays spurred by the merciless COVID-19 pandemic.
The film industry has entered uncharted territory.
On Mar. 13 when President Donald Trump declared a national emergency, schools shut down and the federal government mandated social distancing and self-quarantine.
This event had an immediate effect on film grosses. Disney/Pixar's Onward, which released seven days before the declaration, is considered by film groups as the biggest casualty of the nationwide shut down of theaters: in the two weeks of its theatrical release it could only manage to gross about $61M domestically and keep in mind, the film's budget was around $200M.
The immediate reaction of major studios was to delay potential blockbusters, like the ninth Fast & Furious film, to a later date in the year—or, perhaps, all the way to 2021. Universal, however, saw an opportunity with its animated sequel Trolls: World Tour and decided to experiment by giving it a premium Video-on-Demand (PVOD) release within the month of April.
The gamble was a well-documented success, but major theater chains, safe to say, were not pleased. AMC, especially, displayed ire when they released a statement saying they would no longer screen Universal films in their theaters.
However, they would soon realize that they were the only ones with something to lose through a refusal to screen films from the Fast & Furious and Jurassic World franchise. Eventually, they offered a deal that enabled  Universal and their subsidiary, Focus Features,  to release films on PVOD roughly two weeks after opening in AMC theaters. Though, of course, Universal would select which films to release this way on a case-by-case basis.
Christopher Nolan and Warner Brothers were the figures leading the charge on getting theaters open again with the buzzy sci-fi thriller Tenet. They initially attempted to release the film in early August, and release schedules of other films began to form around the release of Tenet like planets orbiting around a sun.
When spikes of COVID-19 cases began to emerge, Warner Brothers pushed the release to early Sept., taking with it any semblance of a summer movie season.
But dedicated filmgoers have supported Tenet, at least to a degree; to this date, the film has grossed a disappointing $45M domestically. Fortunately, the worldwide number—theaters in other countries have had better luck reopening—has surpassed $300M, meaning that besides marketing costs, has at least made back its production budget.
The fact of the matter is that for a major tentpole, the numbers are much less than ideal, and major studios would rather push their films to 2021 instead of staying in the year, where they would no doubt lose money on something that would almost assuredly be a hit under normal circumstances.
The last straw for Regal and Cineworld was the delay of the next James Bond film, No Time to Die, from this coming November to next year's April. Soon after the delay, they announced their decision to reclose their theaters for the foreseeable future. AMC and Cinemark, no doubt eager to capitalize on the absence of a major competitor, have chosen to keep their theaters open as of this time—thanks in large part to their deal with Universal.
So what does this all mean for theatrical release? Well, as of now, it means that without good incentives to get audiences to the theaters—no major tentpole releases and overall concern about the pandemic—films that do release in theaters at this time will likely make much less money than under normal circumstances. Furthermore, major studios and independent filmmakers alike are offering compelling films on services such as Netflix, HBO Max and Disney+—many of which, and in the cases of The Trial of the Chicago 7, The Witches and Mulan, had been planned for theatrical release prior to the pandemic.
Safely put, this situation isn't good for the theaters because they're losing money, it isn't good for films because they're losing viewership, and it isn't good for the audiences because they're missing out on the theatrical experience.
It's likely that many theaters will be forced to close permanently as a result of this perfect storm—but one may very well be encouraged to think optimistically about the grosses films could receive after state guidelines and the danger of the pandemic have been alleviated. It's very possible that the audience's discovery and acceptance of alternate distribution methods ensure that theatrical grosses will never be the same as it used to be—but surely, there are many people who miss the theatrical experience and can't wait to see huge tentpole films again, and surely, the theaters that survive the pandemic's effects will welcome back those moviegoers with open arms.