Winners and losers from the 2020 Emmy Awards
A pandemic can't stop the incoming award season. The 2020 Emmy Awards aired last night amid a predictable winner-lineup, overdone quarantine jokes and added stress about the upcoming election. Jimmy Kimmel hosted the night from an empty Staples Center. Most of the awards went to streaming programs but, ironically, you could only watch the broadcast with a cable subscription or on a streaming service with a live T.V. add-on.  
Not only are the Emmy's slow to accept streaming, but most of the awards also went to predictable Emmy darlings and fan-favorites, leaving out a broad swath of deserving shows. While "Schitt's Creek" took home almost every comedy award, most awards given to people of color were for "Watchmen" because the voters really couldn't get away with not doing so. Below, I recount the night's winners and losers. Keep in mind that these evaluations do not include the Creative Arts awards, only the awards that were announced at the main event on Sept. 20. You can view a full list of winners on the Emmy's website. 
Winner: "Schitt's Creek" 
Look, I love "Schitt's Creek" as much as the next person. The unlikely Pop comedy creator and star Daniel Levy offered a clever and warm oasis away from the outside world during quarantine (and before). At the very least, the show kept everyone from watching "The Office" over and over. Is it the best comedy series ever made deserving of every single award it was nominated for in categories full of other talented shows? Emmy voters sure thought so. But it did not help that the order of awards called for all the comedy awards to be announced back to back, leading us all to sit there for an hour just watching the "Schitt's Creek" cast's live feed. 
The show took home Outstanding Comedy Series, Writing, Directing and every acting award. Catherine O'Hara took home her first acting Emmy deservedly, and father-son duo Eugene and Daniel Levy won Outstanding Actor and Supporting Actor, respectively. Annie Murphy took home Outstanding Supporting Actress as well. To be fair, "Schitt's Creek" is not undeserving of the awards it and the cast received, but to make the argument that they deserved it over so many other talented nominees is a bold one. But for a beloved series' final season, it's no surprise they leave with an arm full of trophies. 
Loser: Everyone else in the comedy category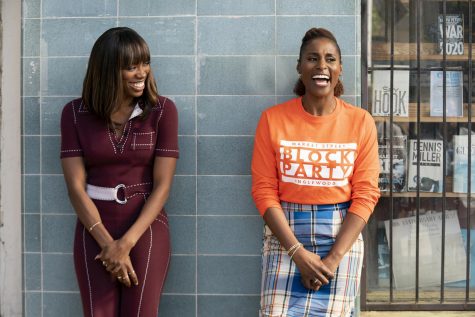 When a show like "Schitt's Creek" comes in and takes every award, an argument can be made that Emmy voters should spread the wealth to other deserving shows. No matter where you stand on that topic, this year saw a lot of comedy series go unrecognized. In the sake of praising one show, the Emmys had to leave out their other favorites, including "The Marvelous Mrs. Maisel" and "The Good Place," the latter in its final awards run. Previous winners Rachel Brosnahan and Alex Bornstein from "Maisel" lost out, and so did "Maisel" for directing. 
A strong contender for Outstanding Writing was the new and underdog series "What We Do in the Shadows." It's a show about deadpan vampires trying to navigate their secret life amidst humans and it is one of the few comedies that can actually make you laugh out loud. Another virtuous contender was "Insecure" that many people consider a gem. 
After clearing the field of "Schitt's Creek" and "The Good Place," and with "The Marvelous Mrs. Maisel" lacking anticipation for its fourth season, maybe next year we'll see a more diverse breakthrough of winners. 
Winner: Zendaya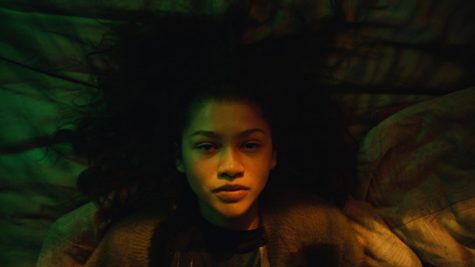 In what's being dubbed the "upset win" of the night, Zendaya won Outstanding Lead Actress in a drama series, becoming the youngest actress to do so for her role in "Euphoria." Not only is this a win for the incredible and multi-talented Zendaya, but it's also pretty much a win for all young people (especially young black women) that do not normally get recognized for their place in top-tier television. 
Loser: Families that aren't rich and white 
Both Outstanding Comedy Series and Drama Series were led by an all-white cast, and that's something the Emmys really cannot get away with, or should not be getting away with, in 2020. It seems that Emmy voters really love wealthy white families with no concept of class divides or morality. On the opposite end, we have a brilliant show like "Black-ish" that goes without any wins despite offering comedic family that happens to be more accessible and reflective of the general public. 
What does that say about viewers and what messages does that send to Hollywood about successful stories? Have resigned ourselves to accepting all-white award shows and do they even matter anymore in determining what continues to get made? The strides that were made this year, like Zendaya and Regina King's historic wins, were overshadowed and under-broadcasted due to the pandemic. Maybe next year will prove itself a more inclusive environment.
Winner: "Watchmen"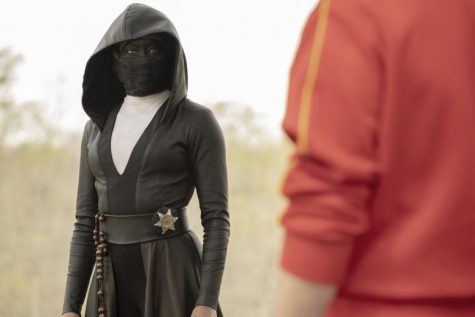 Regina King stars as Angela Abar in HBO's drama series "Watchmen," which just wrapped its first season on Dec. 15. [HBO] (TNS). Most years' limited series categories tend to be full of shows only the critics watched, but this year's showdown was probably the most interesting part of the night. That's mostly due to the diverse comic-based series"Watchmen." Its challenger was "Mrs. America" about the women on both sides of the Equal Rights Amendment ratification. In the end, "Watchmen" pulled out with most of the wins, and deservedly so. My only issue with "Watchmen" is that there was not more of it because it is such a brilliantly written, directed and acted show. It took home awards for Outstanding Limited Series, Writing, Lead Actress for Regina King and Supporting Actor for Yahya Abdul-Mateen II. It offers action, humor and formidable tackling of racial injustice in this country through a sci-fi lens. It should be required viewing for everyone.
Winner: "Succession"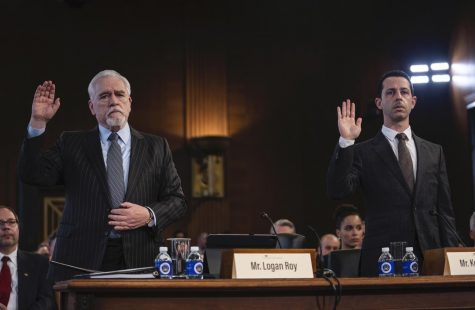 HBO took home the most awards last night, with their frontrunners "Succession" and "Watchmen" racking up the most trophies. "Succession" is the show about the literally awful and sometimes appallingly funny Roy family that has ungodly amounts of money. It's basically "Schitt's Creek" but in drama form—and it's really good. The drama took home awards for Outstanding Directing, Writing and Lead Actor for Jeremy Strong. The drama beat out older shows including "The Crown," "Breaking Bad" and "The Handmaid's Tale," but not so much as to shutout any other show from receiving awards. While still questioning "Schitt's Creek" run, I'm pretty confident that this show deserved all the awards it nabbed. 
Loser: Female-led series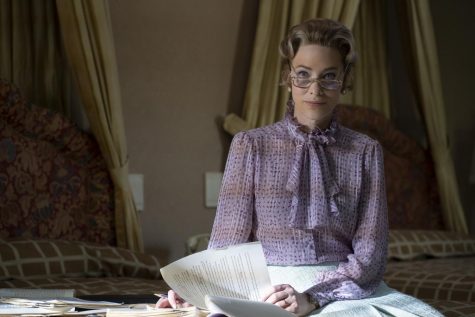 After "Schitt's Creek" and "Succession" swept the award categories, that didn't leave much room for anything else. That means most of the female-driven series lost out if you exclude "Watchmen." While Uzo Aduba won Outstanding Supporting Actress for her portrayal of Shirley Chisholm in "Mrs. America," that was the only award the show earned, despite its all-star cast (including Cate Blanchett). Among the losers were "Little Fires Everywhere," "Dead to Me," "Killing Eve" and "Big Little Lies"—all going home with nothing.