COM department offering new interracial dialogue class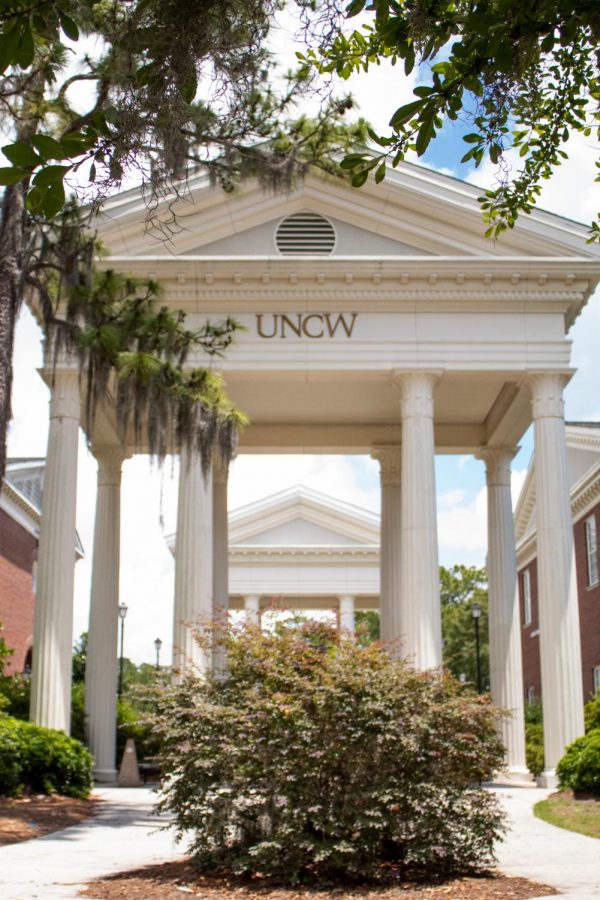 Amid the recent conversations about race and protest surrounding the Black Lives Matter (BLM) movement, the Communication Studies (COM) department is offering a new course this fall in order to help open and encourage dialogues about race.
"Well, you know, obviously the controversy went nuclear, especially as it pertains to UNCW with respect to the culmination of Mike Adams' comments, some of the things that came out of the administration, and then the social media, sub media pages official and unofficial," said COM department chair, Dr. Rick Olsen. "It became very clear that we needed to at least tell our alumni, we are on it…but the catalyst for the course was being responsive, not only to the larger conversation but to our alumni who were saying what are we, what are we doing, what is COM doing, and it was great to be able to have such a tangible response."
According to Olsen, Dr. Brunson, a retired UNCW professor who will be teaching the course, used to teach an upper elective class on interracial dialogue.
The course description, for COM 295 or Interracial Dialogue states that the class "will explore the challenges of interracial relationships in the United States. A central focus will be on black-white interactions around the current struggle to create a more equitable and just society. Topic areas will include Black Lives Matter movement, prejudice and discrimination, forms of racism, communication and interracial communication practices. This is a fully-online synchronous class which will also include some asynchronous activities. This means that much of the work we do will be "real-time" or done collectively as a group."
Olsen also mentioned the experience Brunson has in order to help best facilitate this course.
"[Brunson] has a specialty in the research areas, she's edited a book, and [has a] very deep knowledge of interracial dialogue," said Olsen. "She had a course that was taught, I think once a year in rotation, and it was a good upper-level class where they would learn to have those courageous conversations and especially in a predominantly white university, [be able] to talk with a Black professor. Her ability to create a safe space in that dynamic was just great, student feedback was always positive."
In an email sent out to COM students, a flier for the course noted that this class will use various resources to help facilitate conversations, two of which include "Why Are All the Black Kids Sitting Together in the Cafeteria? And Other Conversations About Race" by Beverly Daniel Tatum and "Biased: Uncovering the Hidden Prejudice That Shapes What We See, Think, and Do"  by Jennifer L. Eberhardt. 
"It will also be characterized by a lot of guest speakers, both on campus and off, that have engaged in significant international dialogue, [and] have a role on campus in creating a safe climate," said Olsen. "So, they'll be learning both UNCW and marketplace, nonprofit world, with some guest speakers. I don't know exactly what the projects are going to be but given what I know about the instructor and the topic I think they're going to get a chance to personalize the material pretty well."
All prerequisites for this course have been removed in order to make it more accessible to both COM and non COM students. 
"My hope is that there'll be a good mix of COM and non COM students because I think there's a lot of energy under those situations," said Olsen. "We have a few of those classes where when it's COM and non COM the dialogue just elevates because of different disciplinary perspectives and backgrounds. But I think it's really important that people who are gonna come out under the flag of I communicate well with others have really taken the last word seriously, other people who aren't me. And so hopefully this class will not only create really good skill set, self-awareness around interracial dialogue, but more globally around the ability to connect with others."
Olsen also said he hopes that the COM department can continue to offer this course past this semester, whether it is available once a year or each semester. 
"I think it's really important for everyone who cares about these issues to know that it will… we will always be in process about these issues, as people, as an institution," said Olsen. "We certainly need to embrace the urgency right now. But we have to celebrate the victories around the process. And this is just one of the ways we can say we can move in the right direction."