REVIEW: New Glass Animals album is a sleepy, psychedelic listen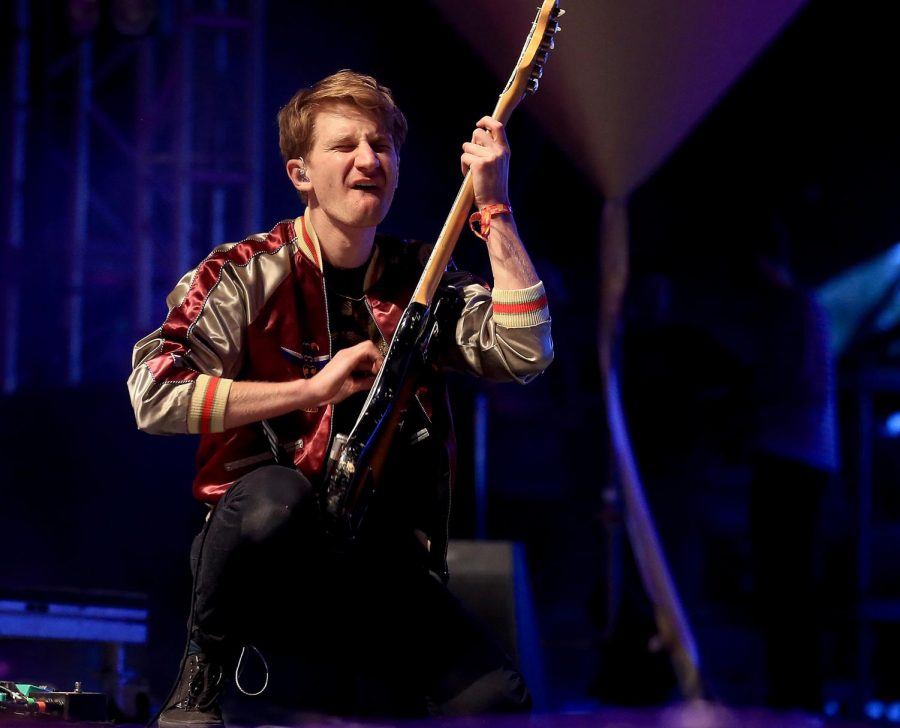 Glass Animals are responsible for playing a brand of pop that is known as psychedelic pop, which if you don't know what that is exactly, it can best be described as pop music conventions combined with more "trippy" elements, such as glitchy beats, fuzzy guitars, sitars and a dreamlike sound.  
If there was ever an album name that was the most fitting to its album and genre, "Dreamland" by Glass Animals might be a solid contender for first place. Shimmering in glossy production, creamy synthesizer, and deeply autobiographical lyrics that all manage to be surreal, psychedelic and dream-like, "Dreamland" is (pun intended) a walk-through dreamland that manages to be impressively accessible. The track lengths are rarely over four minutes long, creating something that is very short and digestible. Right from the title track, a smooth, heavenly ballad, it's clear what you're getting into; an album that sounds exceptionally like its title and cover. 
There are two kinds of songs present here; there are songs like the title track, which are angelic, relaxed and filled with falsetto and gentle vocals; and then there are songs like "Tangerine", which are groovy, bass-heavy and feature a style of vocals that are somewhat akin to rapping, all whilst maintaining that bubblegum-vaporwave aesthetic. While both types of songs are accessible and use a sense of simplicity, the latter is usually catchier and more interesting. It is also worth mentioning that across the album, there are four short little interludes that don't serve any purpose but to increase the flow.  
"Tangerine," "Hot Sugar," and "Space Ghost Coast to Coast" all show Glass Animals at their zaniest, catchiest and most fun, but the real album highlights come specifically from "Tokyo Drifting" and "Melon and The Coconut." Tokyo features a wonderfully passionate verse from Denzel Curry, which actually marks the most energetic moment across the entire album; on a tracklist that isn't massively diverse, it is a breath of fresh air that is desperately needed.  
"Melon and the Coconut" is a touching song that honestly is one of the most unique songs lyrically I have ever heard, and is without a doubt my favorite across the entire album. In the simplest terms, it's about a melon and a coconut going through a breakup, and I have no idea how, but Glass Animals made me feel sympathetic for a melon and a coconut. "Melon and the coconut are sittin' on the floor/Coco said to Melly, "I can't do this anymore/Everything we're doin' just feels fuckin' cold/Everything we're shootin', that's just fake B-roll/B-sides, killing time, filler that's all." The colorful pinks and purples of the aesthetic are interesting for a time, but after "It's All So Incredibly Loud," it begins to become rather clear that the album is in dire need of some more substance. When the majority of the album's sound has been explored by the first two songs, it makes repeated listens feel much more exhausting than they should be for such a short album. 
As a whole, the album uses lots of different vocal layers and levels of modulation, combined with simplistic beats and creative synthesizers to create a soundscape that is perfectly dreamlike, but in some ways, these repeated elements start to wear down on the listener. There isn't a bad song across the entire album, and while the aesthetic of everything is very well done, it's better to not listen in one single sitting.