Introducing Flair Magazine: An inside look at UNCW's newest fashion and culture magazine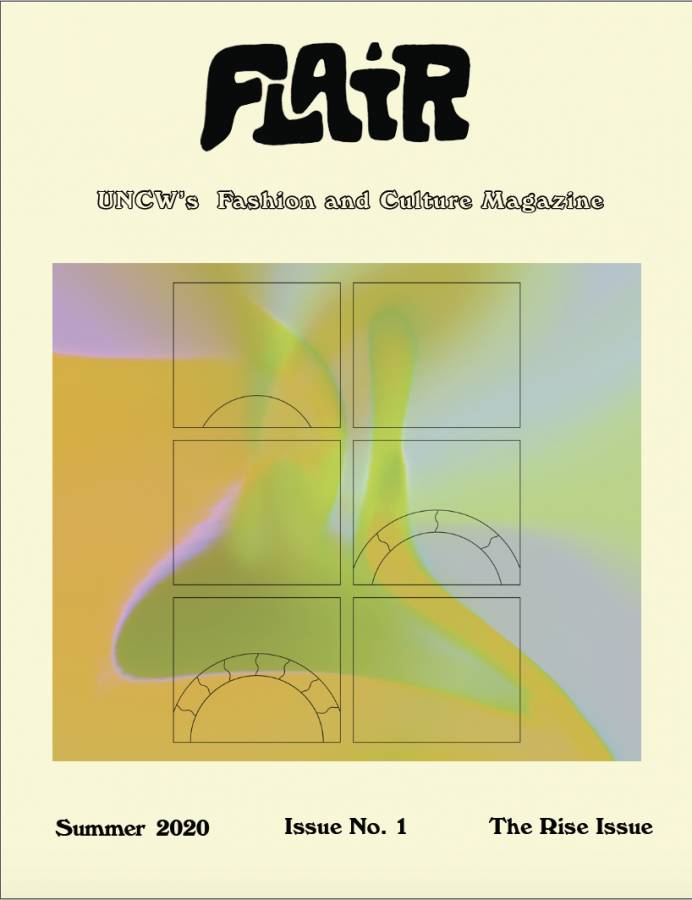 Flair magazine, UNCW's newest fashion and culture magazine, made its debut with its first issue on June 8. The new magazine is dedicated to forming an inclusive, safe space for students to make unique art, share their insights on life and grow creatively. 
In the words of Flair's founder and editor-in-chief Olivia Miller, "The central goal of Flair is to give the creative students of UNCW a space to express their creativity and share stories, ideas and bond with those with similar interests. We encompass a variety of journalistic pieces about fashion, culture, lifestyle, sustainability, music, art, film and also editorial opinion pieces." 
The central premise of the magazine is to create a central community at UNCW that fosters authentic and thoughtful art. The idea came to Miller while she was studying abroad in London. She was struck by the creative community there–one she felt UNCW was lacking.  
"Art is a big part of the city's culture and seeing all the people who are passionate about the same thing flock together to create amazing things together was very inspiring to me. Everything from aesthetically pleasing and curated restaurants to intricate murals in an alley," said Miller. "I wanted to create a community that is reflective of that, one that allowed creative people to collaborate and create amazing work together." 
The augmentation of COVID-19 required Miller and her team to push the initial release date back–a feat they managed almost entirely through virtual collaboration. However, after the murder of George Floyd, the publication was postponed once again to promote the protests and stand in solidarity with the Black Lives Matter movement. 
"We wanted our stance on the subject to be known," said Miller, "so that fellow students know that Flair is a safe space for all and we believe that all lives don't matter until Black lives do." 
The first issue is aptly named "Rise", not only to promote the growth of Flair itself, but also to speak encouragement and prosperity to the lives of students isolating during the pandemic. It's only available in an online version for now, although Miller and her team plan on distributing print copies throughout campus eventually. It can be viewed here. The contents range from the multiplicity of Lizzo to the layers of the "e-boy" style and include various styling and sustainable shopping tips as well as quirky astrology readings.
 In the midst of uncertainty and change, it is refreshing to engage in such a friendly, independent magazine such as this. It offers a medium for creative thoughts and a place to turn for advice from everything on buying red lipstick to being a conscientious citizen of Earth. The magazine's blossoming Instagram displays various digital artwork and ways for students to get involved with the publication.