Baking for Beginners: No-Bake Cookies
In this edition of Baking for Beginners, we are not baking! At all! These will be the easiest cookies you will EVER make. I found this recipe here and knew it was the perfect option for a healthy snack. Being back at my parent's house, I find it hard to make good choices while snacking throughout the day. These cookies fix that problem!  
First, take out your ingredients. 
¾ cup peanut butter

 

1 

t

ablespoon honey or maple syrup

 

1 teaspoon vanilla

 

2 

t

ablespoons chia seeds

 

¾ cup old fashioned oats

 

¾ cup 

mix-in (I chose chocolate chips)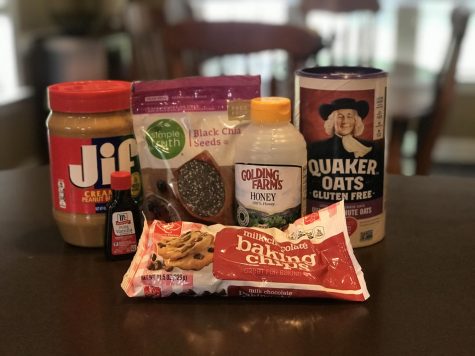 If you are a loyal Baking for Beginners fan, you might remember I used peanut butter powder in my pancakes. I love peanut butter powder because it is healthier and typically easier to bake with; however, this recipe requires the real thing. The stickiness of the peanut butter will hold these delicious cookies together.   
Next, microwave the peanut butter, honey, and vanilla for approximately 20 to 30 seconds. Stir the mixture together.  
I used honey because frankly, I find syrup too sweet and terrible, but it is up to you. Feel free to taste this combination! It is *chefs kiss* tasty!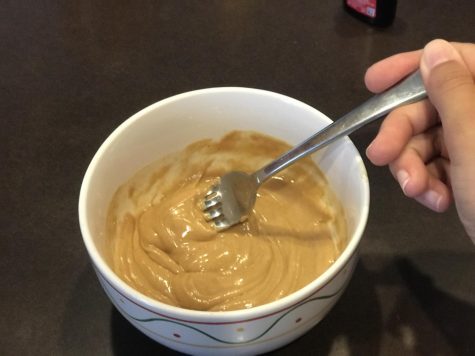 Then, put all the ingredients together. Mix your oats, seeds and chocolate chips into the peanut butter, honey and vanilla mixture.  
If you do not love chocolate as much as I do or prefer an even healthier cookie, replace the chocolate chips with your favorite chopped nuts or raisins!  
At this point, your "batter" should look like this.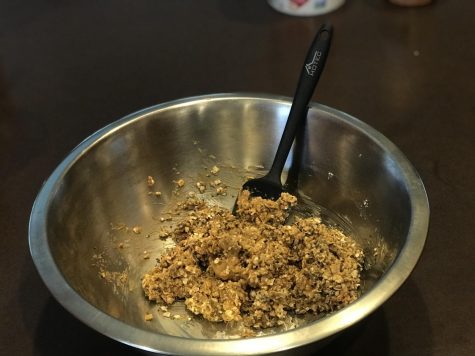 Finally, all that is left to do is line your tray with parchment paper and form your cookies! I used an ice cream scoop but if you do not mind getting your hands a little messy, you can roll your cookies by hand.  
Remember, you are not baking these cookies so the size and shape you make now will not change! AKA your cookies will not spread and grow so go ahead and flatten them now.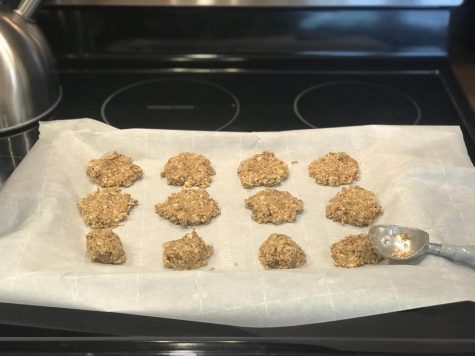 To "bake" your cookies, leave them in the refrigerator for 1 hour and then enjoy!  
If you happen to have any leftover cookies (my family did not) store them in the refrigerator for up to two weeks! This recipe was a fun twist on traditional cookies, and I will definitely make more in the future for a quick breakfast or snack. If you try this recipe at home, leave a comment or tag us on Instagram @ theseahawknews !