Baking for beginners: Peanut Butter Banana Pancakes
This quick and simple pancake recipe is a great way to switch up your morning routine during the pandemic! I based my pancakes off of this recipe from the baking blog, Just so Tasty. However, I did add a couple of ingredients to make them a little sweeter and a little less healthy (oops)! I also split the original recipe in half because I am just one lonely woman and couldn't possibly eat 10 pancakes at once.  
First, take out the ingredients.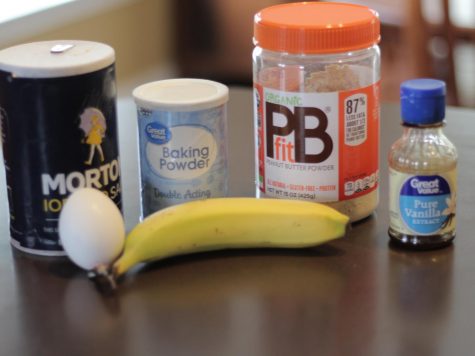 — 1 large egg 
— 1 medium banana 
— 1 tablespoon peanut butter or peanut butter powder 
— ½ teaspoon baking powder 
— ½ teaspoon salt 
— ½ teaspoon vanilla extract  
— ½ teaspoon sugar (not pictured)  
Second, peel the banana and mash in a bowl until it is smooth. If you prefer your pancakes with a chunkier texture, take it easy with the mashing!  I left mine slightly chunky. At this point, your bananas should look something like this.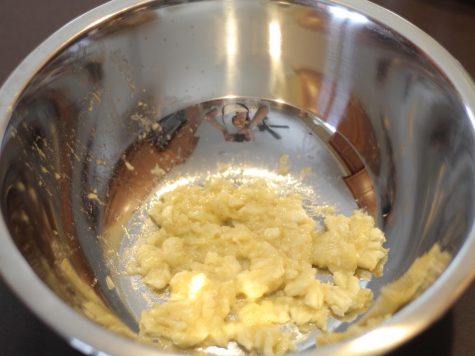 Next, whisk the egg in a separate bowl.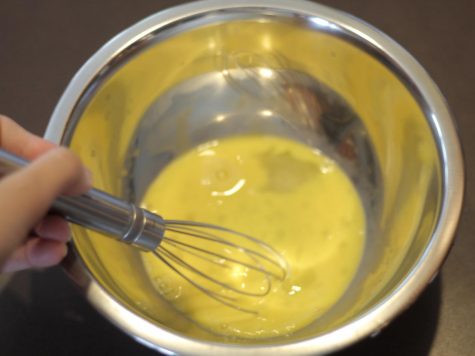 Finally, pour all ingredients into a large bowl and combine using a mixer or by hand. I started by hand and eventually got lazy, so I switched to a mixer. Try whatever works best for you!
Once you have your pancake batter, simply pour the batter onto a lightly greased hot pan or griddle. Make sure the pan is not too hot or you will end up with slightly burnt pancakes like I did. Don't worry, they were still delicious! Cook each pancake, flipping after one to three minutes each side or until you see bubbles. All that's left to do is enjoy!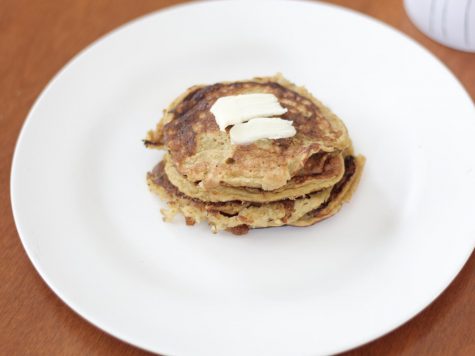 I topped my pancakes with butter but you can try them with fruit, peanut butter, syrup, or maybe some yogurt! If you make these delicious pancakes at home, share a picture and let us know what you think. As always, feel free to leave suggestions of what you would like to see in the comments!