The best 75 movies to watch on Netflix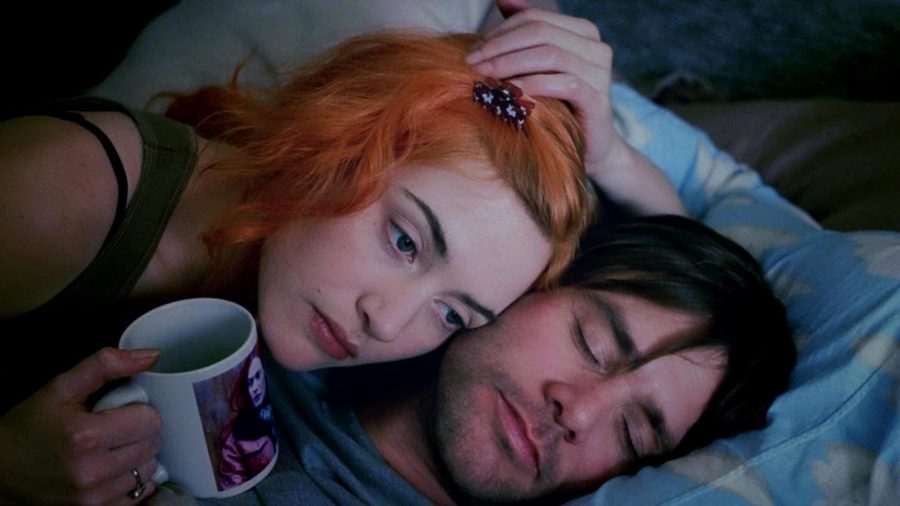 There are a lot of movies on Netflix for your viewing, but to avoid endless searching through categories that just push the same titles over again, we've created a list of the best movies, 75 to be exact, to watch on the streaming platform. This list is regularly updated as Netflix adds and removes titles, with new additions to this list indicated with an asteriskck. Originally published on May 12, 2020.
1. 13th (2016) 
After directing "Selma" Ava DuVernay directed this documentary about the systemic racism rooted in America's prison system. It's resurfaced recently due to the protests for Black Lives Matter, but its message has been relevant for decades. This film is essential for understanding racism in America, and a solid documentary from a successful black woman director. 
2. About Time (2013) 
In a way it's about time travel, but with more emotional moments than science fiction. As a young adult, Tim (Domhnall Gleeson, "Star Wars: The Force Awakens") finds out from his father that all the men in the family can relive and redo any moment in their lives. Tim uses that power to get things perfect with his dream girl, Mary, played by Rachel McAdams ("Doctor Strange," "The Notebook"). The film follows how Tim learns from his ability throughout his life, so get your tissues ready. 
3. *Adrift (2018)
While maybe not the most relaxing movie to watch during a pandemic, "Adrift" is a disaster film grounded by the performances of Shailene Woodley ("Big Little Lies," "The Fault in Our Stars") and Sam Claflin ("Enola Holmes," "Me Before You"). They play a couple that gets lost at sea after a hurricane throws them off course. And if any of it seems unbelievable, remember that it's based on real events. 
4. Airplane! (1980)
One of the most beloved comedies of our parents' generation, "Airplane!'s" spoof on 1970s disaster movies is still a fun watch today. Ted Striker, an alcoholic pilot with PTSD, finds himself the pilot of a passenger plane after everyone on board gets food poisoning. To safely land the plane, he must cooperate with his ex-girlfriend stewardess, a glue-sniffing air traffic controller, and his former Air Force captain.
5. American Factory (2019) 
Winner of best documentary feature at this year's Oscars, "American Factory" is the story of factory workers in Ohio after the Chinese company Fuyao opens a new factory in an abandoned General Motors plant. Initial feelings of hope and optimism give way to cultural conflict. The documentary is a close look into the lives of working-class Americans and human interaction.  
6. American Honey (2016) 
In need of an escape, teen girl Star, played by Sasha Lane ("The Miseducation of Cameron Post") takes off with a traveling sales crew of kindred spirits looking for a good time. Traveling across the Midwest selling subscriptions by day and partying hard by night, Star thinks she finds her place in the chaotic gang of teenagers, as well as in the arms of fellow teen Jake, played by Shia LeBeouf ("Honey Boy"). This is another film from the A24 production company, so be prepared for a gritty look into the lives of teenagers on the loose. 
7. *The Artist (2011)  
In the style of silent films from the early 1900s is this five-Oscar winner about two Hollywood stars looking to establish themselves with a new film as the industry moving towards sound. This film is both an individual masterpiece and a love letter to a bygone era. This movie proves that silent films were not just steppingstones to the real works of art, but are works of art in their own right. 
8. Atlantics (2019)  
If you're looking for a foreign film or just a love story with more diversity, try this film from Mati Diop, the first black woman director to compete at the Cannes Film Festival. Her debut film is set in Senegal, Africa, and it tells the story of Souleiman, an underpaid construction worker, and Ada, who is set to marry another man. After Souleiman leaves on a boat for a better life, Ada's marriage is thwarted by a fire on her wedding day, with some people accusing the recently departed Souleiman. A beautifully captured love story with a supernatural element, you won't regret watching this masterpiece.  
9. *Back to the Future (1985) 
If you haven't seen this strikingly 80s yet timeless movie, now is the time. Marty McFly must go back in time to fix his parents first meeting after accidentally interrupting it, with the help of kooky inventor Doc Brown. Netflix just added the "Back to the Future" trilogy to its catalogue, so take this opportunity to go back to the past (just forget all the technicalities involved in time travel). 
10. Bleed for This (2016) 
An underrated film in the queue, Miles Teller ("Whiplash," "Divergent") plays Vinny Pazienza, the World Champion Boxer who's career almost ended after a brutal car crash. Not knowing if he'd ever full recover, this movie is the inspiring story of his comeback and return to the world of boxing with the help of his trainer. If you like things based on true stories, or just like Miles Teller, this is for you. 
11. The Bling Ring (2013) 
Based on a true story, a group of teenagers uses the internet to stalk celebrities in order to rob their homes. Of course, there are consequences, but this underrated film is a look into fame, celebrity culture, and privilege all told by a talented cast, including Emma Watson ("Little Women"), Taissa Farmiga ("The Nun"), and Israel Broussard ("To All the Boys I've Loved Before"). 
12. Burning (2018) 
Another incredible foreign film from South Korea, "Burning" begins with two friends, Jongsu (Yoo Ah-in) and Hae-mi (Jun Jong-seo) catching up after Hae-mi left the neighborhood the two shared as kids. She asks if he will watch her cat while away on a trip to Africa, and on her return, Hae-mi introduces Jongsu to her new friend Ben (Steven Yeun, "The Walking Dead"), who has an interesting hobby. This film is edgy and suspenseful, so don't miss it. 
13. *Carol (2015) 
Cate Blanchett ("Mrs. America") and Rooney Mara ("Her") fall in love in 1950s New York—do I need to say more? Besides the beauty of the film, this new take on the forbidden love trope is spellbinding, revealing the bigotry and decay beneath the glamourous veneer of mid-century gender expectations.  
14. *A Clockwork Orange (1971)  
From director Stanley Kubrick comes this disturbing dystopian film about sadist delinquent Alexander DeLarge that beat and rapes anyone they want. After being detained by the state, a suggested future Britain gives Alex a choice of punishment—remain in incarceration or undergo a procedure that will rob him of all personal identity. It's a psychological whammy of a film, but a Kubrick classic and advancement in film. 
15. Crip Cramp: A Disability Revolution (2020) 
This is a new documentary about Camp Jened, a camp for disabled teens in 1970s New York, right down the road from Woodstock. The film follows the free spirted teens as they become activists for disability rights and incite a movement for accessibility legislation. The film won the Audience Award at Sundance Film Festival, but its release was canceled due to COVID-19. Give it a watch, you won't regret it. 
16. Da 5 Bloods (2020) 
Spike Lee's new film probably could not have come at a better time. "Da 5 Bloods" offers a captivating story of black history, and subsequently a different view of the Vietnam War. The cast, including the Delroy Lindo ("Malcolm X"), Norm Lewis ("Just Mercy"), and Clarke Peters ("The Wire"), play veterans in their return to Vietnam in search of their fallen squad leader and buried treasure. It's equal parts touching and brutally graphic, but completely on-brand for Lee. You can read our full review here.
17. Dallas Buyer's Club (2013)  
As part of Mathew McConaughey's move away from romantic comedies in the early 2010s, "Dallas Buyer's Club" shows the actor in one of his most challenging roles for which he won his first Oscar. Based loosely on the life of Ron Woodroof, McConaughey plays a homophobic, womanizing, druggie that learns he has HIV/AIDS and only 30 days to live. Determined to go down fighting, Ron teams up with another patient in distributing drugs to other victims that need relief they can't get anywhere else. 
18. The Death of Stalin (2017) 
If you are in the mood for a dark comedy, try this 2017 flick about the power struggle of Soviet leaders in the wake of Stalin's death. Among the bumbling leaders are Steve Buscemi ("The Big Lebowski"), Simon Russell Beale ("Into the Woods"), and Jeffrey Tambor ("The Hangover"). It's a commendable farce and worth the watch. 
19. *The Devil All the Time (2020) 
This movie is included just because it had the audacity to exist. With a myriad of fan-favorite men including Tom Holland, Sebastian Stan, and Robert Pattinson (with a mystifying accent), it's sure to have casting going for it. The plot revolves around a backwoods Ohio town and a menagerie of characters all plagued by sin. It's a modern Southern gothic.  
20. Django Unchained (2012) 
If you need more Quentin Tarantino or Leonardo DiCaprio after seeing "Once Upon a Time in Hollywood," Netflix recently added this film to their catalog. Django, played by Jamie Foxx ("Baby Driver") accompanies a German bounty hunter (Christopher Waltz, "Spectre") on a hunt for the South's most-wanted criminals two years before the Civil War. After successful missions and gaining his freedom, Django makes it to an infamous plantation where his wife (Kerry Washington, "Little Fires Everywhere") is still a slave. You know what you're getting into with a Tarantino movie, but it is an entertaining tale of adventure and fairytale history. 
21. Dolemite Is My Name (2019) 
Did you miss Eddie Murphy? The iconic comedian, whose last acting role was in 2016's "Mr. Church," Murphy plays real-life comedian Rudy Ray Moore, for which Murphy received a Golden Globe nomination. Murphy blends his legendary humor with the hilarious alter-ego of Moore, Dolemite. Set in the 1970s, the movie follows Moore's creation of Dolemite to how that character went down in film history as an anti-establishment sensation.  
22. *Easy A (2010) 
Probably a classic of the millennial generation, "Easy A" is a modern meta-telling of "The Scarlet Letter," in Emma Stone's ("Zombieland: Double Tap," "La La Land") first standout role. High school student Harper takes charge of her reputation and sees a potential market in selling rumors of her sex life as a way to advance her social standing. What ensues is fodder for high school drama, schoolboard censorship, and lots of laughs (cue "Pocket Full of Sunshine"). 
23. Eternal Sunshine of the Spotless Mind (2004)
One of the best films of the 2000s, arguably ever, stars Jim Carrey and Kate Winslet as ex-lovers who choose to forgo a memory-erasing treatment to free themselves of their post-breakup pain. What follows is a beautifully weird, funny, and heartbreaking film that will leave you questioning your own decisions in the wake of a break-up.
24. *E.T. the Extra-Terrestrial (1982) 
A Steven Spielberg classic, kids Elliot and Gertie (played by a young Drew Barrymore) hide and disguise a stranded alien called E.T. Only achievable for so long though, the kids' parents and the government soon get involved, and E.T. falls ill. A sci-fi film about friendship, complete with 80s nostalgia makes this the perfect watch for this time. 
25. Eurovision Song Contest: The Story of Fire Saga (2020)
Okay, no one really asked for another Will Ferrell movie, but this one reminds us why we started liking them in the first place. Also starring Rachel McAdams, this new Netflix comedy is about Europe's Eurovision song contest full of pop hits from many European countries, including Iceland, where Lars and Sigrit are from. Lars and Sigrit's ultimate dream is to make it to Eurovision, and now they must prove to themselves and the world that they have what it takes to win. 
26. *Fargo (1996) 
While it has a show now in its fourth season, the original iteration of this story takes place in 1987 Minnesota when a car salesman in need of money hatches a plot to hire a kidnapping of his wife to get a heft ransom from his father-in-law. Then people start dying, and a pregnant police chief gets on the case determined to solve it. This is fan favorite crime thriller that everyone full of unique performances and awesome Minnesota accents. 
27. The Florida Project (2017) 
Another color-soaked and youth-obsessed movie from the A24 production company, "The Florida Project" is the story of a young girl, her friends, and the naivety of childhood summers on the outskirts of Walt Disney World. Moonee and her friends experience the wonder of endless summer, oblivious to the real-world problems the adults experience around her. Not only is it a visual stunner, but the movie examines innocence and the lack of it in a raw, but never demeaning, perspective. 
28. Fiddler on the Roof (1971) 
Trust me, the only thing you won't like about this musical movie adaptation is possibly, its length. However, the movie's three-hour runtime can be justified when you realize how important each moment is to this critically acclaimed film. The story follows Tevye, a poor milkman trying to provide for his family of three daughters in his Jewish community in Czarist Russia. With each marriage of his daughters, Tevye must confront the ever-pulling tug of modern times while fighting to preserve Jewish tradition.  
29. Frida (2002)
This is a biographical film about Frida Kahlo, the Mexican artist that used her work to express her progressive beliefs and feelings on the social issues of her time. Played by Salma Hayek ("Grown Ups," "Wild Wild West"), Frida uses her controversial life experience, including affairs with her mentor, Russain revolutionary Leon Trotsky, and various women. Hayek brings passion and fire to a compelling woman, with exquisite cinematography to back her up.
30. Gerald's Game (2017) 
There's nothing better than a Stephen King adaptation if you're looking for something in the horror genre to take your mind off the new normal. "Gerald's Game" is a Netflix original and documents the fear and survival of a woman left handcuffed to a bed after a sexual game ends in her husband's fatal heart attack. Jessie, played by Carla Gugino ("The Haunting of Hill House"), begins hearing voices and seeing figures, making her wonder if she should fear her imagination or the real things come to haunt her in the night. It's a movie that will sit with you for a while, the performances making it equally hard to forget. 
31. Good Time (2017)  
If you like Robert Pattinson post– "Twilight," you should check out this movie where he plays a devoted older brother that will do anything to get his brother out of prison after a bank robbery gone wrong. His search for a solution leads him through the depths of New York's criminal underground in this underrated thriller. 
32. The Guernsey Literary and Potato Peel Society (2018) 
The title itself is intriguing enough. In the aftermath of World War II, London writer Juliet (Lily James, "Mamma Mia: Here We Go Again") exchanges letters with a unique book club, named above, and eventually decides to take a break from her successful but incomplete life with new fiancé Mark (Glen Powell, "Hidden Figures") to travel to the small island where the book club takes place. After finding inspiration and possibly true love on the island, Juliet must pick between two stories for herself. This movie sounds predictable, and in some ways is, but it's a good enough film with great performances (including some "Downton Abbey" alums) that make it a solid movie night choice.  
33. Hail, Caesar! (2016) 
When a Hollywood star (George Clooney) disappears in the middle of filming, the production studio sends their fixer, a person to clean up the messes celebrities make before the press gets to them, to get the star back. This film is inspired by the 1950s career of Eddie Mannix who was considered the best fixer of the classic film era, with Josh Brolin ("Avengers: Endgame") playing Mannix. This is the perfect comedy and with an all-star cast, so don't pass it over. 
34. The Help (2011) 
In segregated Mississippi, white society rests on the backs of the black help, including Aibileen Clark (Viola Davis, "How to Get Away with Murder") and Minny Jackson (Octavia Spencer, "Ma"). Mistreated and subject to racism from all sides and kinds, Minny and Aibileen are just trying to provide for their families and avoid abuse from their white woman employers, played by Bryce Dallas Howard ("Jurassic World") and Jessica Chastain ("It: Chapter Two"). After her mother gets rid of her beloved maid, Eugenia or "Skeeter" decides to write a novel about the mistreatment and struggle of the help, including Minny and Aibileen.  
35. *Her (2013) 
The talented "Joker" actor Joaquin Phoenix is no stranger to playing lonely, peculiar men. Seven years ago, Phoenix proved his talent and commitment to a role in the unconventional love story, "Her," in which he plays a lonely writer that develops a romance with a newly developed operating system, which he names Samantha. It is an interesting story that looks at what qualifies as love while also examining our close relationship, and even dependency, on technology. 
36. *I Am Not Your Negro (2016) 
Based on the unfinished James Baldwin novel, this documentary is a look at Black life in America. Considering the recent upheavals this year over this country's continued racism, this is a particularly poignant watch that everyone should see. 
37. *I'm Thinking of Ending Things (2020) 
From the writer of "Eternal Sunshine of the Spotless Mind," comes this thriller that methodically unravels like snow falling until it buries you under its weight. Starring Jessie Buckley ("Chernobyl," "Judy") stars as a girlfriend on the edge of breaking up with her boyfriend, Jesse Plemons ("The Irishman") driving through the middle of nowhere snow to meet his family. What unfolds is a psychological turnover that will make you dread something without knowing what that something is. You can read our full review here. 
38. The Irishman (2019) 
If you have not seen this film by now, you're probably not a huge fan of Martin Scorsese or you have been avoiding this film's almost 4-hour runtime. If you're in the latter category, let me assure you that runtime is well earned and worth it. Starring Scorsese favorites, Robert De Niro plays Frank Sheeran who becomes a part of the Bufalino crime family led by Bill Bufalino, played by Joe Pesci in 1950s Pennsylvania. Frank also becomes the right-hand man to Jimmy Hoffa, the notorious union leader with ties to the family. Scorsese tells this story with more patience and attention to character than some of his earlier films, but it nonetheless delivers his brand of crime drama. 
39. *LA 92 (2017) 
As the title suggests, this documentary is about the Los Angeles riots of 1992 in response to the acquittal of four police officers that brutally beat the unarmed Black man, Rodney King. 25 years later, the film examines this tumultuous period through archival footage. Now more than 25 years later, the incidents covered reflect more the unchanging racist systems in America than a distanced decade for the history books.  
40. Lady Bird (2017) 
Before she played the beloved Jo in "Little Women", Saoirse Ronan was Christine "Lady Bird" McPherson and she's bored of high school, small towns, and her mother, played by Laurie Metcalf. Along with the other Greta Gerwig star protégé Timothée Chalamet as the bad boy Kyle, Ronan expertly expresses the confinement one feels on the precipice of adulthood but stunted by school, motherly constraint, and societal expectations. You must add this to your watched list (and also don't miss the "Booksmart" Beanie Feldstein shining in a supporting role). 
41. *Loving (2016) 
Loving is the real first name of Richard and Mildred, an interracial couple concealing their relationship from the Virginia authorities in the midst of 1958 anti-miscegenation laws. After being found and arrested by the police, the couple and their baby are banished from Virginia for 25 years, which they violate to see their family. After being caught again, their case goes all the way to the Supreme Court. Based on a true story, this film is both heartwarming and heartbreaking, but a good watch.  
42. *Mank (2020) 
Ever heard of "Citizen Kane"? The title character, Herman Mankiewcz, helped produce and write screenplay, and this film pays homage in true black and white fashion by detailing the backlot behind the iconic film. Starring Gary Oldman ("The Laundromat"), Amanda Seyfried ("Mammaa Mia: Here We Go Again") and Lilly Collins ("Emily in Paris"), this film will transport you to the world of Old Hollywood with familiar performances. While obviously aimed at cinephiles, this film is sure to be what everyone is talking about for the rest of the year—whether because it's that good or because of this year's vacant film releases. You can read our full review here.
43. Marriage Story (2019) 
We all know Marriage Story from that meme of Scarlett Johansson ("Avengers: Endgame") and Adam Driver (Star Wars: The Force Awakens") yelling at each other, and while they were sort of picked on for their dramatics, this movie offers beautiful performances from both. It is a simplistic story, but personal and interesting in the way that every couple's relationship is unique. This movie examines the reality of divorce and the beauty of a relationship in all its stages.  You can read our full review here.
44. The Meyerowitz Stories (New and Selected) (2017) 
Combine two stars of 2019 releases, "Uncut Gems" leading man Adam Sandler and "Marriage Story" director Noah Baumbach, and you get this film from two years prior. Ever the devotee of family conflict, Baumbach directs a story of a Meyerowitz family gathering to celebrate their father's life achievements as an art professor and sculptor. Along with Sandler, this film has a lot of talent including Dustin Hoffman ("Spielberg"), Ben Stiller ("Zoolander"), Emma Thompson ("Last Christmas"), and Adam Driver ("Marriage Story").  
45. Molly's Game (2017) 
Jessica Chastain ("IT: Chapter Two") plays Molly, a real-life Olympic skier hopeful turned entrepreneur that starts a high-stakes poker game involving sports and movie stars, business moguls, and even the Russian mob. She is eventually arrested by the FBI, leaving her in the hands of lawyer Charles Jaffey (Idris Elba). This is perfect for you if you like female-driven dramas or true crime. 
46. Moonlight (2016)  
You probably remember "Moonlight" losing best picture to "La La Land" at the 2017 Oscars—and then realizing that was all a big mistake and "Moonlight" won. It came as a surprise to everyone, of course, due to the mix-up, but also because "La La Land" seemed like an obvious choice for best picture. However, "Moonlight" is fully deserving of the award and the praise it's received for the story of a young black man's struggle with finding himself over three generations in Miami. It is a heartbreaking and beautifully shot film starring Mahershala Ali ("Green Book"), Trevante Rhodes ("Birdbox") and Janelle Monáe ("Harriet").  
47. Monty Python and The Holy Grail (1975)  
The Monty Python comedy group is responsible for movie spoofs on stories ranging from the meaning of life and Jesus. With one of their best movies, the comedy group parodies the legend of Arthur and his quest for the Holy Grail. This a movie for someone who wants something different than the usual comedies on Netflix (or has watched them all). 
48. Mudbound (2017) 
If you like period dramas, or even if you don't, this movie is for you. Nominated for four Oscars, "Mudbound" is the story of two families, one black and one white, that are sharecroppers on the same land in post-World War II Mississippi. It is a story with the main theme of racism, but also trauma and injustice caused by unmoving social hierarchies and generations of prejudice. This is all told by a remarkable cast including "The Great Gatsby" alums Carey Mulligan and Jason Clarke, along with Jason Mitchell ("Straight Outta Compton") and Grammy-winning artist Mary J. Blige.  
49. My Week with Marilyn (2011) 
Yes, that Marilyn. If you've ever wondered about the tragic Old Hollywood starlet, this is the movie for you. Michelle Williams ("The Greatest Showman," "Manchester by the Sea") plays the title character and does remarkable justice to the legend of the great blonde bombshell. In one of his earlier movies, Eddie Redmayne ("The Theory of Everything" "Fantastic Beasts and Where to Find Them") plays, Colin, an assistant film director to Laurence Olivier who had a brief fling with Marilyn. Based on his memoirs, the film takes a gentler and more understanding look the life of Hollywood's most memorable woman and how that image would lead to her downfall. 
50. Nightcrawler (2014)
Jake Gyllenhaal plays a desperate man that gets a job as a news cameraman and quickly finds that the most heinous and shocking crimes get the most attention. He searches through the night to get the best footage of the most grisly crimes. Once he gets noticed by a local news director looking for higher ratings, he has to go to greater lengths to get the best (or worst) shot. It is a thrillingly dark satire with an incredibly talented actor at the helm.
51. No Direction Home: Bob Dylan (2005)  
Martin Scorsese is known for his mafia dramas, but he also directed one of the greatest documentaries of all time with this chronicle of the iconic musician Bob Dylan. This film isn't just for fans of Dylan or music lovers; it's for everyone. Scorsese captures Dylan's life in concert footage, interviews, and conversations with Dylan's closest confidants. 
52. The Notebook (2004)
This one is up here for all the Ryan Gosling lovers and the men who claim this is their favorite movies on their Tinder profile. "The Notebook" is actually a good movie, and in the top-tier of romance movies due to the outstanding performances from Gosling and Rachel McAdams. It is a angsty film that could only exist during the 2000s, but it is a sweet film based on a great novel, and there is a reason so many people name it as their favorite movie.
53. Okja (2017) 
Recent Oscar-winning director Bong Joon-ho's 2017 film "Okja" is the story of South Korean girl Mija and her best friend, a genetically modified super-pig. When the animal is kidnapped by a multinational corporation from New York intent on breeding the animal to make more super-pigs. Like all Joon-ho's films, "Okja" offers social commentary through satirical tales and blended-genres, making this one brutal yet incredibly sentimental to watch.  
54. *One Flew Over the Cuckoo's Nest (1975) 
As the inspiration for Netflix's new series "Ratched," this film takes place in a mental asylum run by the sadistic Nurse Ratched and her band of health care workers that care more about control than their patients. Randle, played by Jack Nicholson, is a newcomer that quickly learns that abuse and medication are regular parts of life implemented to keep the patients at bay—and then he decides to rebel. With an outstanding performance from Nicholson, this is a must-watch for film enthusiasts.  
55. *Pineapple Express (2008) 
A fan-favorite comedy, "Pineapple Express" is about two stoners, played by Seth Rogan and James Franco, that witness a cop commit a murder and have to go on the run. Serious premise, unserious execution. This is a drugged-up, goofball comedy that will remind you what it's like to not take life so seriously. 
56. The Perks of Being a Wallflower (2012) 
If you weren't part of the generation of awkward teens that felt seen by this movie in 2012, then maybe you witnessed the jokes made in its jest a few years later. Whatever your opinion, this movie is one of the movies that solidified the teen angst dramas that conquered the early 2010s. High school freshman Charlie, played by newly reemerged Logan Lerman ("Hunters") is adopted by quirky but charismatic seniors Sam (Emma Watson, "Little Women") and Patrick (Ezra Miller, "Suicide Squad"). With their help, Sam finds the joys in high school and his teenage years. 
57. *Poltergeist (1982) 
There is not a haunted house film today that does not trace its influence back to this film. If you're looking for nostalgic 80s aesthetic in a house-haunting tale when that genre was still fresh. Still, this is a good escapist film and a cult classic. 
58. Pride & Prejudice (2005) 
Resigning this movie to a chick-flick really does the incredible acting and directing in the movie, as well as Jane Austin's novel, an injustice. Kiera Knightly, again doing her favorite kind of work in a period piece, plays Elizabeth Bennet the second-oldest sister of the wild and often inappropriate Bennet family in early 1800s England. As someone wittily smart and unwilling to settle for marriage to advance her status or help her family, Elizabeth feels like no one understands or accepts her. That is until she misunderstands Mr. Darcy and falls in love with the person she least expected.  
59. Roma (2018) 
Winning best foreign film, cinematography, and director at the 2019 Oscars, Alfonso Cuarón's Roma is a black and white look into Cleo, a domestic worker for a four-kid family in 1970s Mexico City. After her employer's husband runs away with his mistress and Cleo finds out she's pregnant, the two women take the children a much-needed vacation. The film is intimate, meditative, and beautifully shot. 
60. Silver Linings Playbook (2012) 
In arguably the best Jennifer Lawrence and Bradley Cooper movie pairings, "A Star is Born" alum plays Pat, a former teacher moving back in with his parents after a stint in a mental institution and losing his wife. While trying to get his life back together, he meets a complicated woman Tiffany, played by "The Hunger Games" Lawrence, who agrees to help him get his wife back if he becomes her partner in a dance competition. The acting is compelling and excellent, winning Lawrence her first Oscar. 
61. Snowpiercer (2013) 
After Bong Joon-ho won best picture for "Parasite," Netflix added many of his former films to its collection, including dystopian sci-fi film "Snowpiercer." Set in 2031, the only living humans after a failed attempt to save humanity from a second Ice Age live in a class-divided train. The lowest class, residing in the caboose, plan to overthrow the class system by taking over the engine room. It's a wild ride, but like Joon-ho's other films, is grounded in its empathy and message. 
62. Spider-man: Into the Spider-Verse (2018) 
There are so many movies about Spiderman, and so many opinions about those movies, but almost everyone agrees that this animated version is a stand-out. Starting with Brooklyn teen turned superhero, Miles Morales, the film explores the different versions of Spider-Man that exist throughout different dimensions, all in danger due to the villain Kingpin. This is such a fun and adventurous take on a beloved character, and its appealing to people of all ages. 
63. Spotlight (2015)
This film is sort of lesser-known but is nonetheless a great movie. With a smattering of interesting actors, including Rachel McAdams and Mark Ruffalo, this film chronicles the true story of the Boston Globe reporters that discovered the child molestation scandal and cover-up in the local Catholic church. The film was praised for sticking close to the real events and the thrill it used to depict the journalistic world.  
64. The Social Network (2010) 
Almost a decade before Facebook was dealing with fake news and hearings for sharing users' data, Mark Zuckerberg was in hot water for allegedly stealing the idea for the new social media website from fellow Harvard students. This film flies through the early days of "The Facebook" by Zuckerberg(played by Jesse Eisenberg, "Justice League") and the rise of the company, costing him friends and money along the way. One of those friends is co-founder of Facebook Eduardo Saverin played by Andrew Garfield ("The Amazing Spider-Man") and frenemy Sean Parker played by Justin Timberlake. Ask anyone, they will tell you the movie is worth the watch. 
65. The Squid and the Whale (2005) 
Netflix is loving Noah Baumbach right now, and honestly, you should too. Produced by Wes Anderson, Baumbach directs another family conflict, this time the split between a married couple, unintentionally causing their kids to pick sides. Starring "Ozark's" Laura Linney, "The Martian's" Jeff Daniels, and "Justice League's" Jesse Eisenberg, this film is intimately touching due to the writing, directing, and acting. 
66. Suffragette (2015)
Based on true events surrounding the women of the early British feminist and suffrage movement, this film depicts the events of women's history that often gets pushed aside in history classes. It is a movie about powerful and courageous women being played by very talented women, including Meryl Streep, Helena Bonham Carter, and Carey Mulligan. 
67. Taxi Driver (1976) 
Another Martin Scorsese masterpiece, and many people's favorite, "Taxi Driver" is the story of a Vietnam veteran barely grasping onto his sanity that takes a job as a cab driver. Played by a young Robert De Niro, Travis is obsessed with ridding New York City of filth but then moves on to delusions of saving the world, spurred by his meeting with a pretty campaign worker and a young prostitute. This film remains timeless no matter its age.  
68. The Theory of Everything (2014) 
This movie, with wonderful performances from both "Fantastic Beasts" actor Eddie Redmayne and "Rogue One: A Star Wars Story" actress Felicity Jones, is a look into the love story that shaped the physicist Stephen Hawking. Falling in love at Cambridge and building a life together despite Hawking's ALS diagnosis. Running out of time, Hawking changes the field of science as his world changes around him. 
69. *Tigertail (2020) 
After emigrating from Taiwan to the United States, factory worker Grover reflects on his life in Taiwan involving young love and the generations of family he's produces in America. Looking back on his life, he focuses on regrets and the disconnection he feels with his current circumstances. This film is emotional and pensive, a character examination more than movie hinging on plot.  
70. *The Trial of the Chicago 7 (2020) 
From the director of "The Social Network," Aaron Sorkin, comes a film about a trial from decades ago but feels like it's happening right now. It kind of is. This movie packs it in from start to finish, including in the white male department with Eddie Redmayne, Sacha Baron Cohen, Yahya Abdul- Mateen II, John Carrol Lynch, and Jeremy Strong as anti-Vietnam protesters from a myriad of different progressive organizations. Sorkin makes a great attempt at giving a full view of the trial while also humanizing its participants, even if he doesn't nail them down completely. It's a timely and entertaining watch. You can read our full review here.
71. The Two Popes (2019)
A film about two old white Christian guys having a long conversation does not sound like an exciting movie. To be fair, when you watch this film, it won't be exciting or full of twists and turns. However, it is the performances that make this film. Set in 2012, Anthony Hopkins ("Silence of the Lambs") plays Pope Benedict as he requests permission to retire after facing scandal and self-doubt. He chooses the eventual Pope Francis, played by Jonathon Pryce ("Pirates of the Caribbean"), as his replacement, even though they have completely different philosophies on how to run the Catholic church. What unfolds is an intriguing story of unlikely friendship and positive debate on religion in modern times. 
72. Uncut Gems (2019) 
Everyone was excited to learn one of Adam Sandler's best performances was coming to Netflix. Unfortunately dubbed at the Oscars, this movie shows off Sandler's chops in a drama role to the praise of many audiences. He plays a New York jeweler and that makes high-stakes bets to keep his business and life afloat. You should see for yourself what all the praise is about. You can read our full review here.
73. V for Vendetta (2005) 
In a world where Great Britain is a fascist country, there is a masked man known as V that conducts covert operations against the government. When the police abduct Evey, played by Natalie Portman ("Annihilation"), she is rescued by V, only to join the cause against the tyrannical government. Despite its dystopian world, this film reminds audiences that we are never that far removed from dictatorship. 
74. West Side Story (1961)
Before Stephen Spielberg announced his "West Side Story" remake, now pushed back because of the COVID-19 pandemic, there was the classic musical adaptation about rival gangs in Manhattan. In its time, it was a modern retelling of "Romeo and Juliet" about The Jets, made of Polish-Americans, and the Sharks, made of recent Puerto Rican immigrants fight sing to own their neighborhood streets. However, everything is changed when Maria and Tony, of rival gangs, fall in love. 
75. *White Christmas (1954) 
We are fully amid the Christmas season and there will be tons of new films released in the next month, but why not keep it classic with this film from old Hollywood? It follows a double romance between two song-and-dance teams, starring Bing Crosby, Danny Kaye, Vera-Ellen, and Rosemary Clooney (yes, George Clooney's aunt).