The best 75 movies to watch on Netflix
There are a lot of movies on Netflix for your viewing, but to avoid endless searching through categories that just push the same titles over again, we've created a list of the best movies, 75 to be exact, to watch on the streaming platform. This list is regularly updated as Netflix adds and removes titles, with new additions to this list indicated with an asterisk. Originally published on May 12, 2020.
1. 13th (2016) 
After directing "Selma" Ava DuVernay directed this documentary about the systemic racism rooted in America's prison system. It has resurfaced recently due to the protests for Black Lives Matter, but its message has been relevant for decades. This film is essential for understanding racism in America, and a solid documentary from a successful Black woman director. 
2. 20th Century Women (2016) 
It is 1979 in Santa Barbara and Dorathea Fields (Annette Bening, "Captain Marvel") is trying to raise her teenage son amidst major cultural change and the embrace of a bohemian lifestyle. She enlists the help of two other women—Julie (Elle Fanning, "Maleficent") and Abbie (Greta Gerwig). Together they forge a new perspective on parenting and raising a child, one that is humorous, difficult, and woman-centered. This movie feels like a giant bear hug. 
3. About Time (2013) 
In a way it's about time travel, but with more emotional moments than science fiction usually offers. As a young adult, Tim (Domhnall Gleeson, "Star Wars: The Force Awakens") finds out from his father that all the men in the family can relive and redo any moment in their lives. Tim uses that power to get things perfect with his dream girl, Mary, played by Rachel McAdams ("The Notebook"). The film follows how Tim learns from his ability throughout his life, realizing the preciousness of each moment. Get your tissues ready. 
4. Adrift (2018)
While maybe not the most relaxing movie to watch during a pandemic, "Adrift" is a disaster film grounded by the performances of Shailene Woodley ("Big Little Lies," "The Fault in Our Stars") and Sam Claflin ("Enola Holmes," "Me Before You"). They play a couple that gets lost at sea after a hurricane throws them off course. And if any of it seems unbelievable, remember that it's based on real events. 
5. The Artist (2011)  
In the style of silent films from the early 1900s is this five-Oscar winner about two Hollywood stars looking to establish themselves with a new film as the industry moves towards sound. This film is both an individual masterpiece and a love letter to a bygone era. This movie proves that silent films were not just stepping stones to the real works of art, but are works of art in their own right. 
6. At Eternity's Gate (2018) 
Willem Dafoe stars as Vincent van Gogh living out his final years painting in Arles, France. The film is sort of a tribute, but even more of a portrait (pun intended) of a man coming to terms with his life. The film is more concerned with making Gogh less of a legend and more of a human being who has an intimate and powerful relationship to art. That is what makes this unorthodox biopic such a beautiful watch. 
7. Atlantics (2019)  
If you're looking for a foreign film or just a love story with more diversity, try this film from Mati Diop, the first Black woman director to compete at the Cannes Film Festival. Her debut film is set in Senegal, Africa, and it tells the story of Souleiman, an underpaid construction worker, and Ada, who is set to marry another man. After Souleiman leaves on a boat for a better life, Ada's marriage is thwarted by a fire on her wedding day, with some people accusing the recently departed Souleiman to be the arsonist. A beautifully captured love story with a supernatural element, you won't regret watching this masterpiece.  
8. August: Osage County (2013) 
As stage-to-screen adaptations go, this family drama starring Meryl Streep and Julia Roberts is a pretty decent one. Their father's disappearance brings three sisters back to their childhood home and back in the throes of their dysfunctional mother. Besides the aforementioned, there are lots of familiar faces in this film, plus an insane plot that will keep you engaged in this family's breakdown. 
9. Back to the Future (1985) 
If you have not seen this strikingly 80s yet timeless movie, now is the time. Marty McFly must go back in time to fix his parent's first meeting after accidentally interrupting it, with the help of kooky inventor Doc Brown. Netflix just added the entire "Back to the Future" trilogy to its catalog, so take this opportunity to go back to the past (just forget all the technicalities involved in time travel).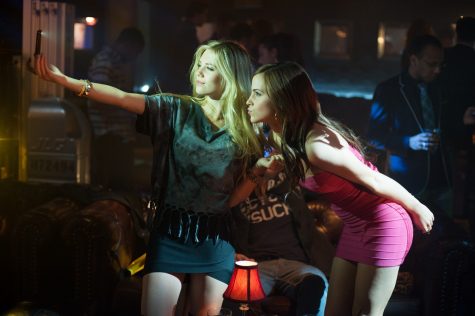 10. The Bling Ring (2013) 
Based on a true story, a group of teenagers uses the internet to stalk celebrities in order to rob their homes. Of course, there are consequences, but this underrated film is a look into fame, celebrity culture and privilege all told by a talented cast, including Emma Watson ("Little Women"), Taissa Farmiga ("The Nun"), and Israel Broussard ("To All the Boys I've Loved Before"). 
11. Bonnie and Clyde (1967) 
Okay, yes, it's from the 60s, but this film was iconic for being one of the first major releases to show large amounts of violence and gore. This film marked the transition from chaste Golden Age classics to modern film freedom to show audiences the next most shocking depictions. Everyone knows the story of Bonnie and Clyde, so watch this film if you want a history and old Hollywood lesson all in one. 
12. Captain Fantastic (2016) 
The Cashes live off the grid. Away from capitalist and fascist America, away from the indoctrination of public school, away from commercial excess, father Ben Cash (Viggo Mortensen, "Green Book") teaches his six kids how to think for themselves and survive on their own. When Ben's bipolar wife falls ill, it forces the family out of their wilderness retreat and into American society, where they must confront their upbringing, values and independence. This film is filled with affection and sadness, making the audience question their relationship to society and family in the process. 
13. Chef (2014) 
As the original "Chef" release, follow Jon Favreau as he directs and stars in this film about a chef's next steps in the search for creative liberty and good food. Chef Carl Casper travels to Miami to team up with his ex-wife, son and friend in launching a food truck, and subsequently, Casper's original passion for cooking. A heartwarming, but stomach-rumbling, watch.
14. A Clockwork Orange (1971)  
From director Stanley Kubrick comes this disturbing dystopian film about sadist delinquent Alexander DeLarge that beat and rapes anyone he wants. After being detained by the state, a future dystopian Britain gives Alex a choice of punishment—remain in incarceration or undergo a procedure that will rob him of all personal identity. This is a psychological whammy of a film, but a Kubrick classic and an advancement in film. 
15. The Conjuring (2013) 
A staple of the modern horror genre that has spawned many sequels, "The Conjuring" follows paranormal investigators Ed and Lorraine Warren, played by Patrick Wilson ("Aquaman") and Vera Farmiga ("Godzilla"). They attempt to rid a farmhouse of an evil spirit, but quickly realize they may have gotten themselves involved in a case that will consume them. Don't watch alone. 
16. Crazy Stupid Love (2011) 
Steve Carell plays Cal, a recently single 40-year-old losing his perfect life after his wife reveals her affair. He tries to start dating, but only with the help of dating expert and player Jacob, played by Ryan Gosling. Little does the player know, he might not be as immune to love as he thought. This movie is a heartfelt watch with lots of familiar faces, including Emma Stone at the beginning of her career.
17. Crip Cramp: A Disability Revolution (2020) 
This is a documentary about Camp Jened, a camp for disabled teens in 1970s New York, right down the road from Woodstock. The film follows the free-spirted teens as they become activists for disability rights and incite a movement for accessibility legislation. The film won the Audience Award at Sundance Film Festival, but its wide release was canceled due to COVID-19. Give it a watch, you won't regret it. 
18. Da 5 Bloods (2020) 
Spike Lee's new film probably could not have come at a better time. "Da 5 Bloods" offers a captivating story of Black history, and subsequently a different view of the Vietnam War. The cast, including Delroy Lindo ("Malcolm X"), Norm Lewis ("Just Mercy"), and Clarke Peters ("The Wire"), play veterans in their return to Vietnam in search of their fallen squad leader and buried treasure. It is equal parts touching and brutally graphic, but a staple in Lee's catalog. You can read The Seahawk's full review here.
19. The Death of Stalin (2017) 
If you are in the mood for a dark comedy, try this 2017 flick about the power struggle of Soviet leaders in the wake of Russian dictator Joseph Stalin's death. Among those playing the bumbling leaders are Steve Buscemi ("The Big Lebowski"), Simon Russell Beale ("Into the Woods"), and Jeffrey Tambor ("The Hangover"). It's a commendable farce and worth the watch. 
20. The Departed (2006) 
A beloved crime thriller from Martin Scorsese, "The Departed" stars Leonardo DiCaprio as Billy, an undercover cop trying to infiltrate Boston's Irish mafia, and Matt Damon as Colin, a criminal sent by the mafia to be an informer from inside the police's ranks. Jack Nicholson plays the boss Frank Costello. Once the two moles find out about the presence of the other, their focus turns to finding the other before they are found and outed themselves. 
21. The Devil All the Time (2020) 
This movie is included just because it had the audacity to exist. With a myriad of fan-favorite men including Tom Holland, Sebastian Stan and Robert Pattinson (with a mystifying accent), it's sure to have casting going for it. The plot revolves around a backwoods Ohio town and a menagerie of characters all plagued by sin. It's a modern Southern gothic with lots of twists and demented plot points that will at the very least keep you entertained. 
22. Dolemite Is My Name (2019) 
Did you miss Eddie Murphy? The iconic comedian, whose last acting role was in 2016's "Mr. Church," Murphy plays real-life comedian Rudy Ray Moore, for which Murphy received a Golden Globe nomination. Murphy blends his legendary humor with the hilarious alter-ego of Moore, Dolemite. Set in the 1970s, the movie follows Moore's creation of Dolemite to how that character went down in film history as an anti-establishment sensation.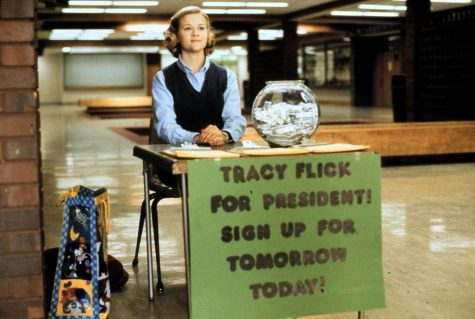 23. Election (1999) *
One of Reese Witherspoon's first major films, "Election" follows her as Tracy, a preppy high school student obsessed with success. When she runs for class president, no one steps up as her challenger—except the well-liked social studies teacher named Jim (Mathew Broderick) holding a grudge against Tracy for her affair with another teacher, Jim's friend, which ended in his firing (admittedly, that part does not age the best). Witherspoon warms up for her "Legally Blonde" role in this comedic game of cat and mouse. 
24. The Florida Project (2017) 
Another color-soaked and youth-obsessed movie from the A24 production company, "The Florida Project" is the story of a young girl, her friends and the naivety of childhood summers on the outskirts of Walt Disney World. Moonee and her friends experience the wonder of endless summer, oblivious to the real-world problems of the adults around her. Not only is it a visual stunner, but the movie examines innocence and the lack of it from a raw, but never demeaning, perspective. 
25. Fiddler on the Roof (1971) 
Trust me, the only thing you won't like about this musical-movie adaptation is possibly, its length. However, the movie's three-hour runtime can be justified when you realize how important each moment is to this critically acclaimed film. The story follows Tevye, a poor milkman trying to provide for his family of three daughters in his Jewish community in czarist Russia. With each marriage of his daughters, Tevye must confront the ever-pulling tug of modern times while fighting to preserve Jewish tradition. Plus there are some catchy tunes in the mix as well.
26. The Forty-Year-Old Version (2020) 
Created by Radha Blank, this autobiographical film follows Blank as herself, a playwright. She is nearly 40 and trying to retain her authenticity as an artist while also navigating the landmines of being a Black woman in New York City. She takes up hip-hop and blends her talent of storytelling with quick-witted musical rhymes. This film is all at once funny, intimate, romantic, awkward and refreshing.  
27. Fruitvale Station (2013) *
Ryan Coogler, director of "Creed" and "Black Panther," is a talented director well-accustomed to bringing Black stories to life on screen. This is his early feature film starring Michael B. Jordan as the young Afro-American Oscar Grant, taking the audience through his relationships with various friends, family and enemies in Oakland, California, where Coogler grew up. Without spoiling the ending, the climax and resolution of the film will resonate with America's current relationship with race and racism but retain its power under Coogler's intentional direction. 
28. Gerald's Game (2017) 
There's nothing better than a Stephen King adaptation if you're looking for something in the horror genre to take your mind off today's events. "Gerald's Game" is a Netflix original and depicts the fear and survival of a woman left handcuffed to a bed after a sexual game is interrupted by her husband's fatal heart attack. Jessie, played by Carla Gugino ("The Haunting of Hill House"), begins hearing voices and seeing figures, making her wonder if she should fear her imagination or the real things that come to haunt her in the night. It's a movie that will sit with you for a while, the performances making it equally hard to forget.
29. Get On Up (2014) 
As traditional biopics go, this one is decent, but it features one of Chadwick Boseman's greatest performances as James Brown. It carries the audience through Brown's turbulent childhood, rise to fame, and disgrace. If you see the film's messy structure as a reflection of Brown's chaotic life, you may be able to tolerate it more, yet Boseman's performance is worth sifting through the other parts of the film to witness. 
 30. Good Time (2017)  
If you like Robert Pattinson post– "Twilight," you should check out this movie where he plays a devoted older sibling that will do anything to get his brother out of prison after a bank robbery gone wrong. His search for a solution leads him through the depths of New York's criminal underground in this underrated thriller. 
31. The Guernsey Literary and Potato Peel Society (2018) 
The title itself is intriguing enough, isn't it? In the aftermath of World War II, London writer Juliet (Lily James, "Mamma Mia: Here We Go Again") exchanges letters with a unique book club and eventually decides to take a break from her successful but incomplete life with her new fiancé Mark (Glen Powell, "Hidden Figures") to travel to the small island where the book club takes place. After finding inspiration and possibly true love on the island, Juliet must pick between two stories for herself. This movie sounds predictable, and in some ways is, but it's a good enough film with great performances (including some "Downton Abbey" alums) that make it a solid movie night choice if you're looking for something sweet. 
32. Hail, Caesar! (2016) 
When a Hollywood star (George Clooney) disappears in the middle of filming, the production studio deploys their fixer, a person to clean up the messes celebrities make before the press gets to them. This film is inspired by the 1950s career of Eddie Mannix who was considered the best fixer of the classic film era, with Josh Brolin ("Avengers: Endgame") playing Mannix. This is a perfect comedy and with an all-star cast, so don't pass it over. 
33. Hunt for the Wilderpeople (2016) 
Before Taika Waititi directed "Jojo Rabbit" and "Thor: Ragnarok," he directed this film about young boy Ricky learning to survive in the New Zealand wilderness after he runs away to avert child services. His foster uncle Hec goes after him, and the two are stuck relying on each other until the national manhunt for Ricky finds him. This film is sweet and funny, often in the same scenes, and ultimately a great watch. 
34. I Am Not Your Negro (2016) 
Based on the unfinished James Baldwin novel, this documentary is a look at Black life in America. Considering the recent upheavals over this country's continued racism, this is a particularly poignant watch that everyone should see. 
35. I'm Thinking of Ending Things (2020) 
From the writer of "Eternal Sunshine of the Spotless Mind," comes this thriller that methodically unravels like snow falling until it buries you under its weight. Starring Jessie Buckley ("Chernobyl," "Judy") stars as a girlfriend on the edge of breaking up with her boyfriend, Jesse Plemons ("The Irishman") driving through the middle-of-nowhere snow to meet his family. What unfolds is a psychological turnover that will make you dread something without knowing what that something is. You can read The Seahawk's full review here. 
36. The Irishman (2019) 
If you have not seen this film by now, you're probably not a huge fan of Martin Scorsese or you have been avoiding this film's almost 4-hour runtime. If you're in the latter category, let me assure you that runtime is well earned and worth it. Starring Scorsese favorites, Robert De Niro plays Frank Sheeran who becomes a part of the Bufalino crime family led by Bill Bufalino, played by Joe Pesci in 1950s Pennsylvania. Frank also becomes the right-hand man to Jimmy Hoffa, the notorious union leader with ties to the family. Scorsese tells this story with more patience and attention to character than some of his earlier films, but it nonetheless delivers his brand of crime drama. 
37. The Killing of a Sacred Deer (2017) *
Orphan teen Martin (Barry Keoghan, "Dunkirk") latches on to the family of his dead mother's heart surgeon, causing the pristine family to contract a mysterious illness where they can't move their legs or eat. Martin tells the family this is a punishment and a debt must be paid. Starring Colin Farrell and Nicole Kidman, this film is an unsettling thriller about sins and how they can be remedied.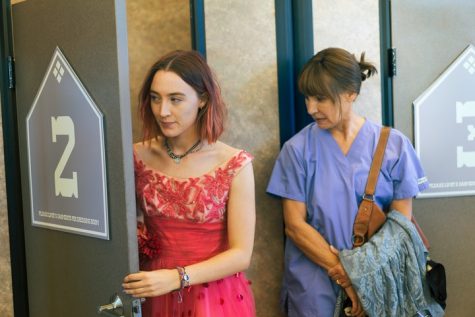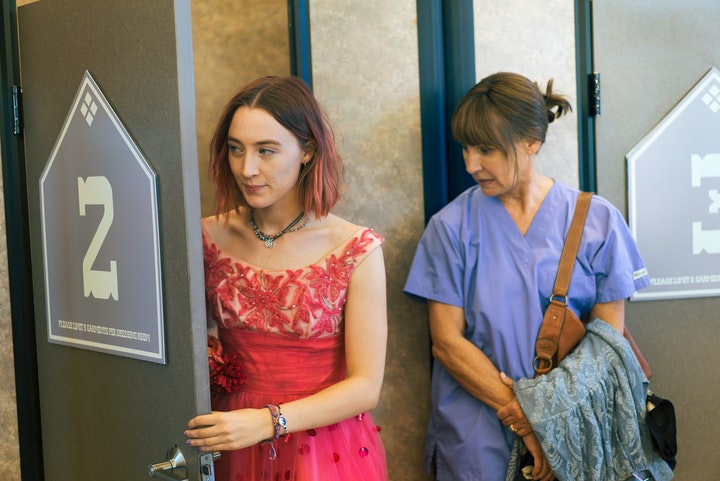 38. Lady Bird (2017) 
Before she played the beloved Jo in "Little Women," Saoirse Ronan played Christine "Lady Bird" McPherson. Christine, preferred name Lady Bird, is bored of high school, small towns, and her mother, played by Laurie Metcalf. Along with the other Greta Gerwig star protégé Timothée Chalamet as the bad boy Kyle, Ronan expertly expresses the confinement one feels on the precipice of adulthood but stunted by school, motherly constraint and societal expectations. Also don't miss the "Booksmart" Beanie Feldstein shining in a supporting role. You must add this to your watchlist.
39. Loving (2016) 
Loving is the real last name of Richard and Mildred, an interracial couple concealing their relationship from the Virginia authorities in the midst of 1958 anti-miscegenation laws. After being found and arrested by the police, the couple and their baby are banished from Virginia for 25 years, which they violate to see their family. After being caught again, their case goes all the way to the Supreme Court. Based on a true story, this film is both heartwarming and heartbreaking, but a good watch.  
40. Mank (2020) 
Ever heard of "Citizen Kane"? The title character of this film, Herman Mankiewcz, helped produce and write the screenplay, and this film pays homage in true black and white fashion by detailing the backlot behind the iconic film. Starring Gary Oldman ("The Laundromat"), Amanda Seyfried ("Mamma Mia: Here We Go Again") and Lilly Collins ("Emily in Paris"), this film will transport you to the world of Old Hollywood. While obviously aimed at cinephiles, this film can be a good watch for all because of its nostalgic cinematography and transformative performances. You can read The Seahawk's full review here.
41. Ma Rainey's Black Bottom (2020) 
Chadwick Boseman's last film also stars Viola Davis in August Wilson's stage play adapted for the screen. Taking place over the course of an afternoon, the blues singer Ma Rainey is late for a rehearsal while the rest of her band waits, telling stories and uncovering truths about each other they never thought to inquire about. When Rainey arrives, it awakens a dispute between the band's white managers and the Boseman's ambitious horn player. This is a great film to watch for the performances and also the commendable adaptation from stage to screen. 
42. Marriage Story (2019) 
We all know "Marriage Story" from that meme of Scarlett Johansson ("Avengers: Endgame") and Adam Driver (Star Wars: The Force Awakens") yelling at each other, and while they were sort of picked on for their dramatics, this movie offers beautiful performances from both. It is a simplistic story, but personal and interesting in the way that every couple's relationship is unique. This movie examines the reality of divorce and the beauty of a relationship in all its stages.  You can read The Seahawk's full review here.
43. The Meyerowitz Stories (New and Selected) (2017) 
Ever the devotee of family conflict, Noah Baumbach directs a story of the Meyerowitz family gathering to celebrate their father's lifetime achievements as an art professor and sculptor. Along with Adam Sandler, this film has a lot of talent including Dustin Hoffman ("Spielberg"), Ben Stiller ("Zoolander"), Emma Thompson ("Last Christmas"), and Adam Driver ("Marriage Story"). It is a film concerned with the small moments and how they come together to create a meaningful whole.
44. Monty Python and The Holy Grail (1975)  
The Monty Python comedy group is responsible for movie spoofs on stories ranging from the meaning of life and Jesus. With one of their best movies, the comedy group parodies the legend of Arthur and his quest for the Holy Grail. This a movie for someone who wants something different than the usual comedies on Netflix (or has watched them all). 
45. Mudbound (2017) 
If you like period dramas, or even if you don't, this movie is for you. Nominated for four Oscars, "Mudbound" is the story of two families, one Black and one white, that are sharecroppers on the same land in post-World War II Mississippi. It is a story about trauma and injustice caused by unmoving social hierarchies and generations of prejudice. This is all told by a remarkable cast including "The Great Gatsby" alums Carey Mulligan and Jason Clarke, along with Jason Mitchell ("Straight Outta Compton") and Grammy-winning artist Mary J. Blige.  
46. My Best Friend's Wedding (1997) 
A romantic comedy that comments on the often-crazed actions of its in-love leads, this film features Julia Roberts as said crazed best friend Julianne of soon-to-be-married Michael (Dermot Mulroney). When she finds out Michael is going to marry preppy girl Kimberley, Julianne decides to sabotage their wedding so she can finally admit her never-realized feelings for her friend. This film is an entertaining, often funny, film that diverges from the predictable plot of most romantic comedies.  
47. My Fair Lady (1964) 
This stage-to-screen adaptation stars Audrey Hepburn as Eliza Doolittle, a cockney working-class woman recruited by professor Henry Higgens, played by Rex Harrison, so he can teach her how to speak and act like a proper lady. Higgens' bet turns into a romance the more time he spends with Eliza, but their separate classes and backgrounds cause them to clash. If you're in the mood for a classic, this one full of song and romance is a great pick. 
48. My Octopus Teacher (2020) 
Winner of this years' Best Documentary prize at the Oscars, "My Octopus Teacher" is the story of Craig Foster and his development of a relationship with a wild octopus. Foster has spent years swimming and studying in the oceans of Africa, but when he meets this curious octopus, he devotes his time to studying her, building a bond unlikely in the wild.  
49. Nightcrawler (2014)
Jake Gyllenhaal plays a desperate man that gets a job as a news cameraman and quickly finds that the most heinous and shocking crimes get the most attention. He searches through the night to get the best footage of the most grisly events. Once he gets noticed by a local news director looking for higher ratings, he has to go to greater lengths to get the best (or worst) shot. It is a thrillingly dark satire with an incredibly talented actor at the helm.
50. No Direction Home: Bob Dylan (2005)  
Martin Scorsese is known for his mafia dramas, but he also directed one of the greatest documentaries of all time with this chronicle of the iconic musician Bob Dylan. This film is not just for fans of Dylan or music lovers; it's for everyone that wants to learn a little more about American music. Scorsese captures Dylan's life in concert footage, interviews and conversations with Dylan's closest confidants. 
51. Okja (2017) 
2019's Oscar-winning director Bong Joon-ho's 2017 film "Okja" is the story of South Korean girl Mija and her best friend, a genetically modified super-pig. Then the animal is kidnapped by a multinational corporation from New York intent on breeding the animal to make more super-pigs. Like all Joon-ho's films, "Okja" offers social commentary through satirical tales and genre-blending, making this one brutal yet incredibly sentimental watch.
52. Pieces of a Woman (2020) 
Really, only the first 30 minutes of this film belong on this list, but the entire movie is watchable due to Vanessa Kirby's ("The Crown") committed performance. The film starts with a one-shot scene of Martha's (Kirby) home birth, with her husband (Shia LaBeouf) and midwife by her side. Then tragedy strikes and Martha must spend months trying to find ways to continue with life, including ridding herself of things and people that do not serve her anymore. There are simply not enough stories broaching this subject and centering women's stories, so for that, this film appears here.
 53. Roma (2018) 
Winning Best International Feature Film, Best Cinematography and Best Director at the 2019 Oscars, Alfonso Cuarón's "Roma" is a black and white look into Cleo, a domestic worker for a family in 1970s Mexico City. After her employer's husband runs away with his mistress and Cleo finds out she is pregnant, the two women take their children on a much-needed vacation together. The film is intimate, meditative and beautifully shot.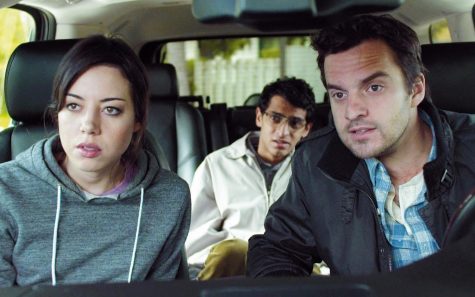 54. Safety Not Guaranteed (2012) *
There are a few sitcom favorites in this film including Jake Johnson from "New Girl," Aubrey Plaza from "Parks and Rec" and Kristin Bell from "The Good Place." The first two are magazine reporters that set out to investigate the person behind a classified ad asking for someone to accompany a time travel trip. What follows is what you expect—friendships built, jokes made (for the most part landing), sci-fi for the non-initiated, and lots of quirkiness (up to you if that's a bad or good thing). 
55. Scarface (1983) 
That gangster movie starring Al Pacino and Michelle Pfeiffer. Pacino is Tony Montana, a skilled killer with aim of taking over the drug trade in Miami. He does that by ruthlessly murdering and manipulating anyone that stands in his way, eventually reaching the top—but that comes with consequences, including pressure from the police, feuds with other drug lords and his own drug-feuled paranoia. It is a must-see of the action drama, so take advantage of its place in the catalog while it is still there.  
56. Scott Pilgrim vs. The World (2010) *
This fan-favorite comedy-action-romance-fantasy follows wannabe rockstar Scott, played by Michael Cera ("Superbad"), who is in love with Ramona Flowers, played by Mary Elizabeth Winstead ("Birds of Prey"). According to the rules of the video game simulation in which they live, Scott must battle Romona's seven exes to the death to win her love. Oh, and there's also Anna Kendrick, Chris Evans, Brie Larson, Aubrey Plaza and a slew of other familiar favorites. What unfolds is a manic pixie fever dream that people might talk about until the end of time, so you might as well have seen it. 
57. She's Gotta Have It (1986) *
One of Spike Lee's earlier films, this film follows independent Nola as told through the eyes of her three lovers, each of them pining for her to commit to them individually. Lee shows the importance of a Black woman's independence and unconventional relationship with sexuality that was provocative for its time. Nonetheless, he provides an interesting commentary on the way society perpetuates gender norms and monogamy.  
58. Shutter Island (2010) *
Another Martin Scorsese-Leonardo DiCaprio team-up, "Shutter Island" is a mystery/thriller with a 50s aesthetic set in an island mental hospital. Exciting stuff. DiCaprio and Mark Ruffalo play U.S. marshals tasked with investigating a recent patient escape. As they interview patients and workers, both men are plagued by bad memories and paranoia, thinking the staff lured them to the island, which is eventually cut off from the mainland by a storm, to trap them there or kill them. As always, Scorsese and DiCaprio will not let you down with this movie night pick. 
59. Spotlight (2015)
This film is sort of lesser-known but is nonetheless a great movie. With a smattering of compelling actors, including Rachel McAdams and Mark Ruffalo, this film chronicles the true story of the Boston Globe reporters that discovered the child molestation scandal and cover-up in the Catholic Church. The film was praised for sticking close to the real events and the thrill it used to depict the journalism world.  
60. The Social Network (2010) 
Almost a decade before Facebook was dealing with fake news and hearings for sharing users' data, Mark Zuckerberg was in hot water for allegedly stealing the idea for the new social media website from fellow Harvard students. This film flies through the early days of "The Facebook" by Zuckerberg (played by Jesse Eisenberg, "Justice League") and the rise of the company, costing him friends and money along the way. One of those friends is co-founder of Facebook Eduardo Saverin played by Andrew Garfield ("The Amazing Spider-Man") and frenemy Sean Parker played by Justin Timberlake. Ask anyone, they will tell you the movie is worth the watch. 
61. The Squid and the Whale (2005) 
Produced by Wes Anderson, Baumbach directs another family conflict, this time the split between a married couple, unintentionally causing their kids to pick sides. Starring "Ozark's" Laura Linney, "The Martian's" Jeff Daniels, and "Justice League's" Jesse Eisenberg, this film is intimately touching due to the writing, directing and acting firing away.
62. Suffragette (2015)
Based on true events surrounding the women of the early British feminist and suffrage movement, this film depicts the events of women's history that often get pushed aside in school teachings. It is a movie about powerful and courageous women being played by very talented actresses, including Meryl Streep, Helena Bonham Carter and Carey Mulligan. 
63. Superbad (2007) 
A staple of the 2000s, this film about two nerdy boys on the hunt for alcohol after scoring an invite to a party. The two boys are played by Michael Cera and Jonah Hill, whose plan gets derailed after their other friend gets involved with two dopey cops, played by Seth Rogan and Bill Hader. This is a great comedy to watch, whether for the first or 100th time.  
64. The Theory of Everything (2014) 
This movie, with wonderful performances from both "Fantastic Beasts" actor Eddie Redmayne and "Rogue One: A Star Wars Story" actress Felicity Jones, is a look into the love story that shaped the physicist Stephen Hawking, falling in love at Cambridge and building a life together despite Hawking's ALS diagnosis. Running out of time, Hawking changes the field of science as his world changes around him. 
65. There Will Be Blood (2007) 
A California oilman, Daniel Plainview (Daniel Day-Lewis), will do anything to keep his business afloat, taking advantage of anyone and everyone, including his adopted son and business partner, whose father died on one of his oil rigs. Daniel buys preacher Eli Sunday's (Paul Dano, "Okja") farm because Eli wants to use the money to build a church, but the two men's clashing desires are the conflict of this film about family, greed, religion and revenge. 
66. Tigertail (2020) 
After emigrating from Taiwan to the United States, factory worker Grover reflects on his life in Taiwan involving young love and the generations of the family he has produced in America. Looking back on his life, he focuses on regrets and the disconnection he feels with his current circumstances. This film is emotional and pensive, a character examination more than a movie hinged on its plot.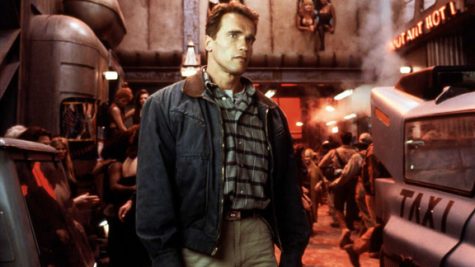 67. Total Recall (1990) *
An Arnold Schwarzenegger classic, "Total Recall" is about a man, haunted by a recurring dream about Mars, that decides to book a stay at a virtual reality clinic. They implant a memory chip into his brain, but something goes wrong and instead of subscribing to a new reality, he remembers his old one where he was a secret agent fighting against a takeover from Mars. What follows is an action-packed attempt to save his memory and the world. 
68. Training Day (2001) 
One of Denzel Washington's best films, "Training Day" is an action thriller about a rookie cop, played by Ethan Hawke ("The Good Lord Bird") that teams up with Washington's lone wolf detective to investigate drug crimes. The interesting thing about this film is that it reflects the good versus evil trope back on the main characters. In the span of 24 hours, the rookie and the audience must evaluate the ethics of policing and drug-dealing—but if you're just here for Washington's performance I don't blame you. 
69. The Trial of the Chicago 7 (2020) 
From the director of "The Social Network," Aaron Sorkin, comes a film about a trial from decades ago but feels like it's happening right now. It kind of is. This movie packs it in from start to finish, including in the male star department with Eddie Redmayne, Sacha Baron Cohen, Yahya Abdul- Mateen II, John Carrol Lynch and Jeremy Strong as anti-Vietnam protesters from a myriad of different progressive organizations. Sorkin makes a great attempt at giving a full view of the trial while also humanizing its participants, even if he doesn't nail them down completely. It's a timely and entertaining watch. You can read The Seahawk's full review here.
70. The Two Popes (2019)
A film about two old white Christian guys having a long conversation does not sound like an exciting movie. To be fair, when you watch this film, it won't be full of twists and turns. However, it is the dedication of the two lead actors that will keep you engaged with this film. Set in 2012, Anthony Hopkins ("Silence of the Lambs") plays Pope Benedict as he requests permission to retire after facing scandal and self-doubt. He chooses the eventual Pope Francis, played by Jonathon Pryce ("Pirates of the Caribbean"), as his replacement, even though they have completely different philosophies on how to run the Church. What unfolds is an intriguing story of unlikely friendship and positive debate on religion in modern times. 
71. Uncut Gems (2019) 
Everyone was excited to learn one of Adam Sandler's best performances was coming to Netflix. Unfortunately snubbed at the Oscars, this movie shows off Sandler's chops in a drama role to the praise of many audiences. He plays a New York jeweler and that makes high-stakes bets to keep his business and life afloat. You should see for yourself what all the praise is about. You can read The Seahawk's full review here.
72. What's Eating Gilbert Grape (1993) 
This is one of Johnny Depp and Leonardo DiCaprio's first movies, and it proved their acting talent immediately. Depp plays the title character, a small-town young man caring for his obese mother and mentally disabled younger brother, played by DiCaprio. Along with those responsibilities and an affair with a local woman, Gilbert is trying to navigate a life he can call his own without abandoning his family. 
73. The White Tiger (2021) 
Priyanka Chopra Jonas produces and stars in this tale based on a novel of the same name. Balram (Adarsh Gourav) is a resourceful yet poor entrepreneur in India that scores a job as a driver for two rich travelers on their return from America. He works hard for them, but it takes one night to learn how the class system and betrayals of the upper class will never allow him to succeed—so he vows to become a master of the system himself.  
74. Zombieland (2009) 
The late 2000s and early 2010s saw an obsession with two paranormal creatures—vampires and zombies. If you didn't get it from the title, this film is about the latter but takes the apocalypse a little less seriously than its contemporaries. When it takes relying on yourself to survive, Tallahassee (Woody Harrelson), Columbus (Jesse Eisenberg), Wichita (Emma Stone) and Little Rock (Abigail Breslin) learn that teaming up may be annoying, but they are all each other have. See some of today's premiere dramatic actors getting their start in a solidly funny, oddly feel-good movie about the end of the world.  
75. The Zookeeper's Wife (2017) 
Based on the non-fiction book about Polish zookeeper Antonina Żabińska, this film follows Jessica Chastain ("It Chapter Two) as Antonina, a Warsaw zookeeper along with her husband and son when World War II breaks out in Europe. Their zoo is destroyed and consolidated by the German invasion, causing many animals to perish or be set free. With their extra space, the two hide and evacuate hundreds of people fleeing the Nazis, all under the nose of German occupation and surveillance.