Wrestling is great because it is 'fake'—not in spite of it
Darius Melton, Opinion Editor
May 9, 2020
If you could not tell from the now-annual WrestleMania prediction series or the short-lived WWE weekly show reviews that have been peppered into our site's sports page for the past few years, the fellas here at The Seahawk are way into professional wrestling.
Because of the negative-leaning nature of the opinion section, I have only been able to dive into some of the more negative aspects of pro wrestling during my tenure at The Seahawk—namely controversial dealings with Saudi Arabia and casual slips of the N-word from one of WWE's top stars.
Those things are issues, for sure, but at the end of the day, I am a huge fan of professional wrestling, whether it is sports entertainment, lucha libre, Japanese strong style, British catch-as-catch-can, and so on.
And, yes, I do know that it is "fake."
Or, to use the more proper term, I know that wrestling is "scripted," or "predetermined." The results are fixed, but what goes on between the ropes is still a showcase of athletic ability that is just as impressive as what goes on in sports such as football or mixed martial arts—if those were mixed with live stunt shows.
Noah Powers, the sports section editor here at The Seahawk, has been a fan of wrestling since he was two years old. While he says unscripted sports, such as football and basketball, will always have a place in his heart, "professional wrestling has a different feel to it."
"One of the things I always tell people when they give me the whole 'Don't you know wrestling is fake' spiel is that if you go into a wrestling match the same way you would a UFC fight, you're going to be disappointed," Powers explains. "That said, if you go into wrestling the same way you would, say, a TV show or movie, you're likely to get more out of it. There are storylines, emotions, etc. that you don't necessarily get from unscripted sports. And I think if more people understood that concept, there wouldn't be so many people who look down on wrestling because it's 'fake.'"
Professional wrestling commentator Bryan Alvarez compared professional wrestling to its closest sports counterpart, mixed martial arts, saying, "The difference between [All Elite Wrestling] and UFC is that UFC can't book Daniel Cormier to get the big win over Jon Jones at the end. But AEW can, and they will."
One of the most magical things about sports is the underdog story, but the thing that makes it so amazing is also one of the hardest pills to swallow for fans of the team or player with low betting odds: underdogs are underdogs for a reason. They lose more often than not, and while that could lead to an amazing story when they finally get the win, who is to say that they will actually win in the end?
Wrestling is all about the storytelling.
Pro wrestling thrives on the "heat" of wins and losses, knowing that the crowd will respond the best if a win happens at a certain point in a story. This does not mean that every good guy will win in the end—and it also does not mean that the good guy's big win will be written perfectly each time, either.
I maintain that wrestling at its best can rival the best storylines from your favorite book, movie, TV show, anime, you name it. Take it from me, a guy who has spent the past few years drowning in his creative writing major: pro wrestling can be a perfect storytelling device.
Pro wrestling gave us Daniel Bryan's rise to the top despite the office hating him for being small (and one of the best wrestling videos of all time). Pro wrestling gave us the implosion of a years-long friendship and created the most hated man in all of wrestling. Pro wrestling gave us an honest-to-goodness love story starring two men.
Like Powers says above, you have to watch wrestling like a TV show, because when you buy into the stories, pro wrestling will give you bang for your buck.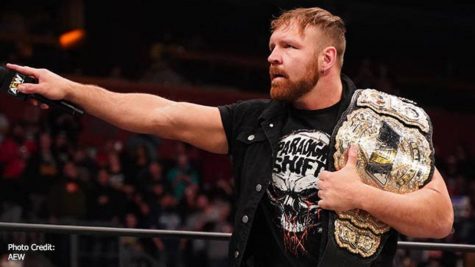 Wrestling is all about the spectacle.
Watch this video really quick. It's just two minutes. Go ahead.
To recap what this video shows us: A giant crowd; a set with a rollercoaster on it; a team comprised of one guy with wild hair and a trumpet, one guy with a pimp's hat, and one guy with big ol' muscles. There is the implication of a ladder match, a guy in the ring with cheetah print pants and flowing blonde hair, and huge LED screens.
And, of course, there is the return of a classic tag team, The Hardy Boyz. Now, you may not know who they are, but you do know that the crowd just went insane, and when I was first getting into wrestling, that was about all I needed to know before getting hyped alongside the crowd.
Wrestling is so grand that you almost can't take your eyes off of it.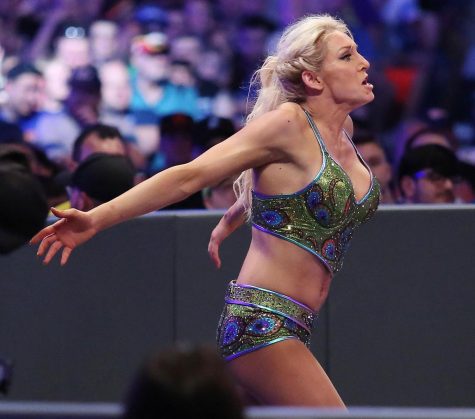 Wrestling is all about the style.
For me, the most interesting thing about wrestling is how different wrestling looks depending on what you look at. In America, you will see a lot of slams and holds and taunts. In Mexico, you will see a lot of incredible flips and submissions. Then there is Japan and its "strong style."
"In terms of wrestling style, I love strong style, which is the use of more realistic (and sometimes full contact) moves, almost like martial arts," Powers details. "There isn't a whole lot of that in WWE, but it definitely makes matches more exciting."
I love New Japan Pro Wrestling's strong style matches, but sometimes I prefer the comedy that can be found in America's family friendly CHIKARA. Other times, I want the opposite and search out hardcore deathmatches in Combat Zone Wrestling; then I might want the submissions and holds found in British promotions like RIPTIDE. And, of course, I always find myself back at the mixed bags of AEW and WWE (though I cannot stress this enough—WWE will not give you a deathmatch…anymore).
I am not saying that it is impossible to not like wrestling. It might just not be your thing, and that is fine. However, I implore you to dig a little past the surface of what you think wrestling is and see what this sport can really offer.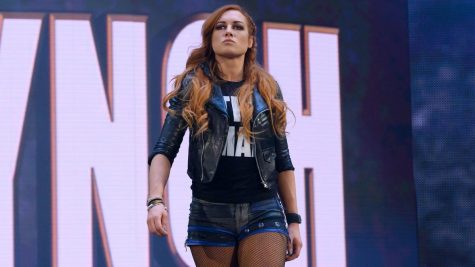 This finally brings us to:
Darius and Noah's Wrestling Starter Pack
If you want to see wrestling at its dumbest and most fun, I suggest you watch Scott Steiner talk about his upcoming three-way match (maybe you've heard it before) and this match between two little people with Tables, Ladders, & Chairs rules. The Steiner promo is legendary, but the "WeeLC" match is the pinnacle of mainstream American wrestling: car crash stunts, corny jokes, and random sprinklings of jaw-dropping athleticism.
If you want to take wrestling a little more seriously, here is a video hyping up Dwayne "The Rock" Johnson (maybe you've heard of him) and "Stone Cold" Steve Austin's biggest match. I also think that this match between British wrestling wunderkind Will Ospreay and former UFC prodigy Matt Riddle is one of the best showcases of athleticism free on the internet.
Noah's picks are all high-octane matches that are sure to get your attention: Edge vs. Mick Foley at WrestleMania 22; Randy Orton vs. Cactus Jack (Mick Foley) at Backlash 2004; and Edge & Christian vs. The Dudley Boyz vs. The Hardy Boyz at SummerSlam 2000.
When I explained earlier that WWE doesn't do deathmatches "anymore," I specifically had those first two matches in mind. Though none of these matches are on YouTube legally speaking (though they are all absolutely there on renegade channels), WWE did upload Edge & Christian vs The Hardy Boyz in a 1999 ladder match just three weeks ago, which is at least a taste of what their future SummerSlam outing would look like.
If you have reached the end of the article, clicked all of the links, and still came away thinking, "Well, I get where you're coming from, but this sucks," then congratulations—we have for sure checked off a selection on your Things I Don't Like list.
But, if you are a little curious, I suggest you get your DVR and YouTube watch later list ready, because wrestling will pull you in like the Bermuda Triangle. The sport may be fixed, but every Monday, Wednesday, and Friday night—and sometimes two Sundays a month—I am "fixed" to the television. Hopefully, you will be too.