Pandemic Playlist #4 with Moses Eshiet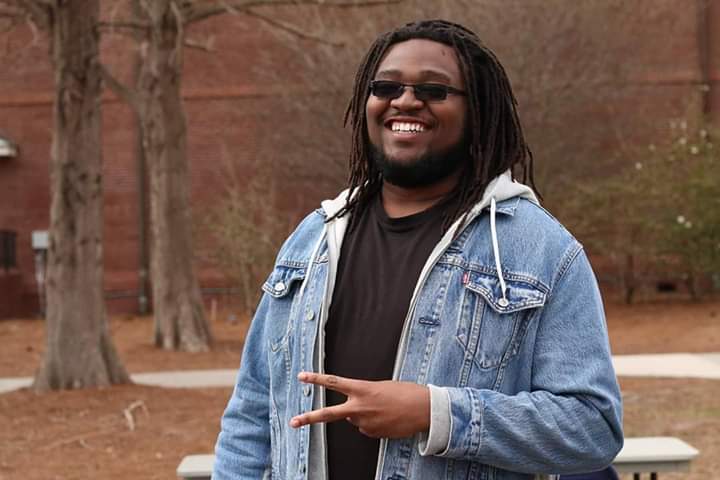 Fairley Lloyd, Staff Writer
May 1, 2020
Need something to get you through Finals' Week? Check out the playlist from Moses Eshiet, a senior majoring in communication studies! His playlist is called "The Rona." Similar to other interviewed students, Eshiet created a playlist for each year of the season.
"I love music," Eshiet said. "Whatever song gets stuck in my head for that period of time, whether I like it or not, it makes the list. However, those are more unofficial because my Spotify has playlists based off of different emotions or occasions."
Check out some of Eshiet's favorite songs from his playlist below.
"Godzilla" by Eminem ft. Juice Wrld
"The music video for this song premiered around the time I went home, right before everything kicked off. So, whenever I hear this song, I'm going to remember COVID-19. The first half of the music video also takes place in a ransacked store, which is ironic considering it looks exactly like most stores in my hometown right now."
"I'm Going Down" by Rose Royce
"Honestly, I've heard this classic my whole life, but I chose to revisit it out of boredom. The title and hook just provide irony given the situation."
"Spread My Wings" by Troop
"Most of my favorite artists have postponed releasing music, so I'm left listening to old school music. This song came on the radio one day and the hook got stuck in my head. So it made the list."
"Today" by Tom Scott ft. California Dreamers.
"One of my favorite songs of all time is 'They Reminisce Over You (T.R.O.Y)' by Pete Rock and CL Smooth. Out of boredom, I wanted to find the saxophone sample used in the song. Then I found this jazz song from the 60s and the rest is history."
"Alright" by Kendrick Lamar
"This is a go-to song for motivation and pushing through whatever obstacles I come across, even the coronavirus. This is off one of my favorite albums ever and this song and its lyrics are powerful."