Quarantine Book Club: Brace yourself for this love story with 'The Last Letter From Your Lover'
For years now, author Jojo Moyes has warmed the hearts of hopeful romantics with her addicting love stories, including this week's book club pick, "The Last Letter From Your Lover." Reading one encourages you to collect them all, with their similarly designed book covers making that goal easier. Her most popular story, "Me Before You," became a movie in 2016, tearing audiences' hearts apart when wheelchair-bound Sam Claflin ("The Hunger Games: Catching Fire") and his caretaker Emilia Clark ("Game of Thrones") fall in love despite the hardships of disability. In this week's novel, Moyes' lovers are not kept apart by physical barriers but by invisible barriers like loyalty, uncertainty and terrible timing. 
"The Last Letter From Your Lover" is a love story between the recent amnesiac Jennifer Stirling and her lover she cannot remember, simply known from his love letters as B. The story is set in the turbulent 1960s where women were tied between the progressive ideas of the growing feminist movement and the traditional conformity of marriage and homemaking. Having survived a car accident that left her with memory loss, Jennifer is left to piece together the details of her life, and what kind of woman she was before the crash. It does not help that her husband seems like he is hiding something and refuses to discuss the circumstances surrounding Jennifer's accident.
.The story also spans into the 2000s, as journalist Ellie Hayworth discovers a letter from Jennifer's lover. Her accidental discovery leads to other ones involving the ending of Jennifer's love story, and answers about her own complicated affair. 
The most noticeable part of this novel is Moye's trademark formula for storytelling, though used often in her books, never feels predictable. The story weaves between different people, Moyes never revealing their connections until the last minute. While the beginnings are typically sluggish, including "The Last Letter from Your Lover," Moyes knows exactly how to hook you into spending nights zipping through pages until early morning. Sometimes the best read is one that does not tackle the world's problems but offers an escape into a romance where your only worry is if the two people will be together. This could not be more applicable than during a pandemic.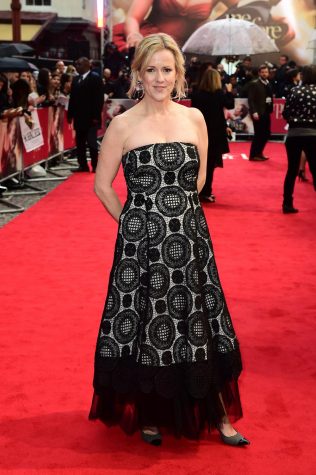 Another honed skill Moyes demonstrates in this novel is the ability to explain complex problems or decisions her characters face with beautiful simplicity. She knows exactly what she wants her characters to do and say, never leaving the reader confused nor bored. "The Last Letter From Your Lover" is an effortless read but not because its elementary, but because of Moyes practiced storytelling. 
The only criticism lies with the pacing. Moyes' novels have a theme of shifting from the love story occurring in one decade to someone looking back on the love story from the future. While the initial story of Jennifer and her lover has enough substance to stand on its own, I was not opposed to Ellie's storyline. The way it was introduced, in the middle of the book, required the reader to accept another start of a story without gaining satisfaction from the one they just left. The novel would have benefitted from an earlier introduction of Ellie, or a break from tradition by keeping one streamlined story from start to finish. 
With any of Moyes' many novels, you know what you are going to get. Her novels are not for people who do not like romance novels, but if you are going to read one, or even adapt one for a movie, Moyes and "The Last Letter From Your Lover" is the place to go. It is no wonder the novel is currently in production for a film starring Shailene Woodley ("Big Little Lies," "Divergent") and Felicity Jones ("On the Basis of Sex," "The Theory of Everything"). 
If you need a break from quarantine stress, pick up "The Last Letter From Your Lover," for a heartwarming read.