Dua Lipa's 'Future Nostalgia' is perfect to dance to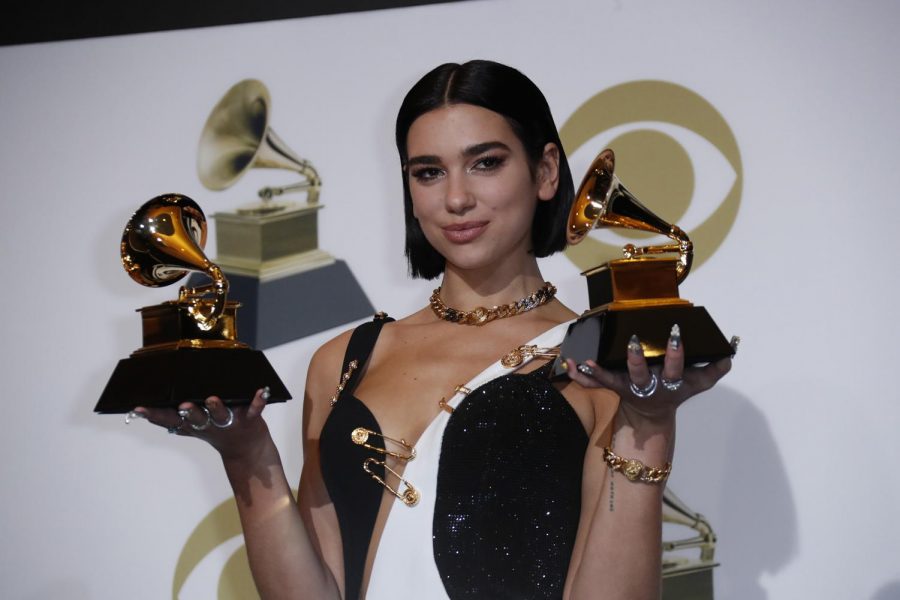 Dua Lipa is a good example of what feels like an overnight success story.
Okay, maybe not overnight, but the model-turned singer was 19 years old when she signed a record contract with Warner Music Group. She released a handful of singles, including hit "New Rules," and her debut album, all by the time she was 21. Just two months later, she was named the most-streamed artist on Spotify in the United Kingdom. Her popularity exploded in a way that feels similar to Billie Eilish.
At 24, her most recent album "Future Nostalgia" hit streaming services with another bang. She makes a brand of dance-pop that is predictable but not necessarily in a bad way. With Lipa, you know exactly what you are getting: clean, produced vocals, songs that rarely exceed four minutes long, verse-chorus-verse song structures, and easy to dance-to beats. In a world full of rather gloomy music, it is rare to listen to something that could easily be described as fun.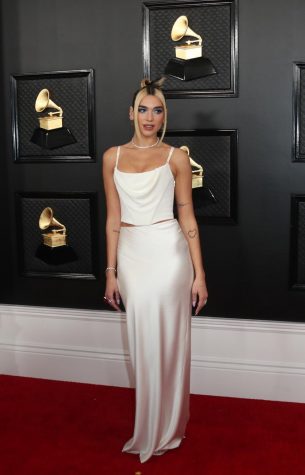 "Future Nostalgia" is the opening song and harkens back to the attitude of artists like Britney Spears and Kesha. In just three minutes, the layout for many of the songs here is laid out. It has got a punchy, driven beat. Mega-hit "Don't Start Now" is the next song and was the lead single for the album. Less than a year after its release, the song is already halfway to a billion plays on Spotify. It is catchy, disco-esque and something fun to dance to. It is also somewhat of a Tik Tok trend, which might have something to do with the insane amount of plays it has gotten. 
"Physical" feels as though it was ripped straight from the 1980s.  There are little sounds that seem like they are inspired by The Eurythmics or The B-52's. While not as popular as "Don't Start Now," the nostalgia the song invokes is an exciting blast to the past. "Pretty Please" further proves Lipa's ability to churn out a catchy, accessible single.
Almost every song on the album is easy enough to listen to so any person could pick it up and appreciate it. Any of these songs could be released by another artist and be their most catchy single ever released. If there is anything that could describe this album, it would be most easily defined as a collection of catchy singles. The majority of the songs here are upbeat pop songs that would not be out of place in any club in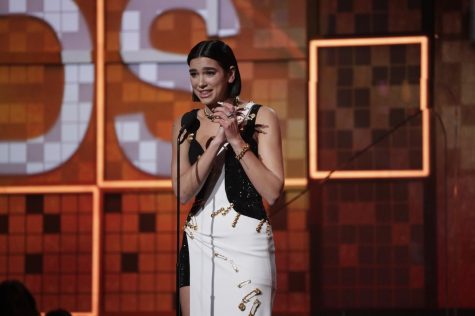 any country around the world. They are driven on bass and simple "boom-clap" drum patterns. This actually sets it apart from a lot of other pop artists, who primarily focus their album on two or three singles and make the rest of the runtime meaningless filler.
This album feels like a greatest hits compilation from years upon years of work. There is no filler here; it is all toe-tapping tunes. Album closer "Boys Will Be Boys" is the one deviation to this rule; it is an anthem that echoes Queen's "We Are The Champions."  
If you do not mind your music being extreme ear-worms or all of the tracks being written by four-plus different writers who are trying their hardest to sell you a product, then "Future Nostalgia" deserves a listen. For better or worse, it is safe pop music that almost anyone can pick up and appreciate.