Introducing The Seahawk's Quarantine Book Club
In the midst of COVID-19, with the university closed and North Carolina issuing a shelter-in-place order to start Monday, UNC Wilmington students are going to be spending a lot more time indoors. What better way to spend the extra time than with a good book? Starting on Monday, March 30, Lifestyles Editor Brenna Flanagan will read the following books and publish a review every two weeks. The first review will come out on April 13. Feel free to read along and suggest books to review in the future in the comments or on The Seahawk's Instagram!
The books are listed below from most recent less recent, with this article regularly updated for the latest and upcoming picks. All book descriptions are taken directly from the book covers.
May 11 – May 25: "The City We Became" by N.K. Jemisin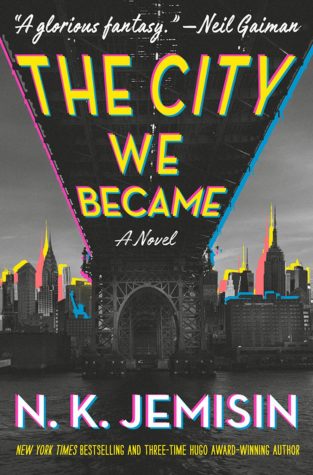 "In Manhattan, a young grad student gets off the train and realizes he doesn't remember who he is, where he's from, or even his own name. But he can sense the beating heart of the city, see its history, and feel its power. In the Bronx, a Lenape gallery director discovers strange graffiti scattered throughout the city as if the paint is literally calling to her. In Brooklyn, a politician and mother finds she can hear the songs of her city, pulsing to the beat of her Louboutin heels. And they're not the only ones.
Every great city has a soul. Some are ancient as myths and others are as new and destructive as children. New York City? She's got six."
"The City We Became" comes from New York Times bestselling author N.K. Jemisin, the first author in history to win three consecutive Hugo Awards for best novel. Her story of New York City-inspired heroes is the first book in her new "Great Cities" series.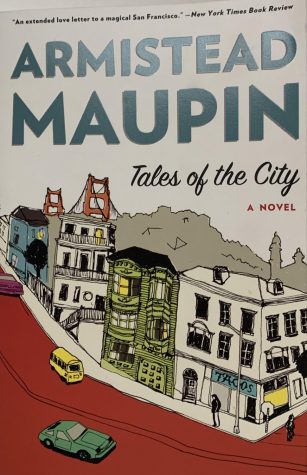 April 27 – May 11: "Tales of the City" by Armistead Maupin
"The intoxicating abundance of Armistead Maupin's beloved 'Tales of the City' novels is one of their signal pleasures. Reading these intertwined stories of men and women searching for sex, love and themselves in the heady, indulgent atmosphere of San Francisco in the 1970s is like dipping into an inexhaustible bag of M&Ms, with no risk of sugar overload. The stories—of ardent friendships and surprising liaisons, startling family and secrets and scandalous crimes—keep piling up and tumbling together, and somehow too much is never enough." – Charles Isherwood, New York Times
"Tales of the City" is the first novel of nine involving the interworkings of 28 Barbary Lane. Having been around for almost four decades, "Tales of the City" started as a newspaper serial then became a novel, and then a television miniseries.
April 13 – April 27: "The Last Letter from Your Lover" by Jojo Moyes
Read the review of this novel here.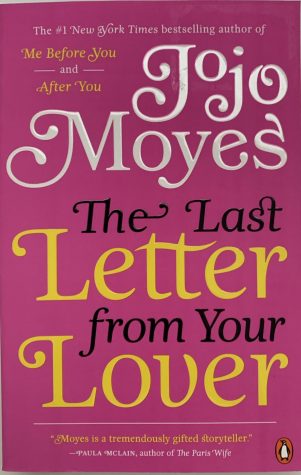 "In 1960, Jennifer Sterling wakes up in the hospital and remembers nothing—not the car accident that put her there, not her wealthy husband, not even her own name. Searching for clues, she finds an impassioned letter, signed simply 'B,' from a man for whom she seemed willing to risk everything.
In 2003, journalist Ellie Hayworth stumbles upon an old letter containing a man's ardent plea to his married lover. She becomes obsessed with finding out what happened to the couple. Perhaps if they lived happily ever after, her own complicated affair could have a happy ending, too. A 'Brief Encounter' for our time, this a novel for romantics of every age."
Moyes is the author of the book-turned-movie "Me Before You," while "The Last Letter from Your Lover" is set to become a motion picture soon.
March 30 – April 13: "The Secrets We Kept" by Lara Prescott
Read the review of this novel here and read our interview with Lara Prescott here.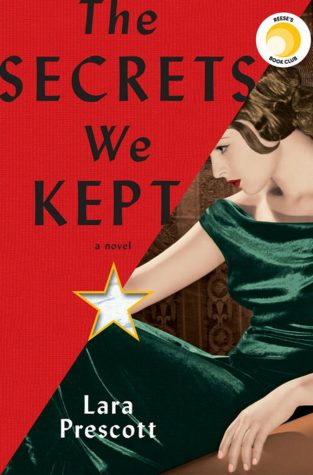 "Lara Prescott's irresistible debut novel is an electrifying literary page-turner that captures the passion and courage of three unforgettable women: Sally and Irina, two brilliant secretaries in the CIA's typing pool who become spies at the height of the Cold War, and whose ability to keep secrets catapults them into a world of danger, love and international espionage; and Olga, Boris Pasternack's mistress and muse, who was sent to the Gulag for refusing to divulge the plot of his novel 'Doctor Zhivago' to Soviet agents, and who remained his mistress until the day he died. 'The Secrets We Kept' is based on the true story of the CIA's clandestine attempt to smuggle Pasternack's banned masterpiece behind the Iron Curtain—a mission grounded in the tantalizing belief that a work of art can pierce through a web of lies, and that a book has the power to change the world."
This is Prescott's first novel, which became an instant New York Times bestseller. It is currently set for adaptation to film.