'I Still Believe' is a movie America needs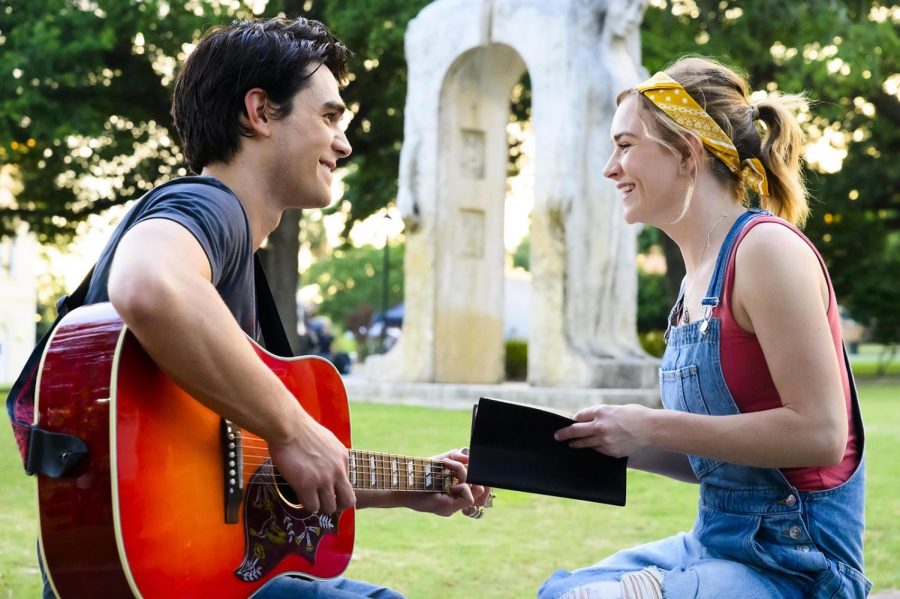 The film industry and theatrical exhibitors are not in a good position during the current COVID-19 pandemic. Major theater chains such as AMC and Cinemark have closed, and many upcoming movie releases are delayed indefinitely. "I Still Believe" is not the only film caught in the middle of an unprecedented situation, but it is one of the only ones, if not the only one, that manages to speak directly to audiences who are also affected by the virus—even if it does so unwittingly. "I Still Believe" is a well-crafted film that addresses what it is like for normal life to be interrupted by overwhelming circumstances; it is an important film that has the power to comfort moviegoers in this time of crisis.
"I Still Believe" tells the true story of Christian-contemporary musician Jeremy Camp and his romance with his first wife, Melissa, who he married despite knowing she was dying of ovarian cancer. It is a pseudo-sequel to "I Can Only Imagine," a film about the lead singer of MercyMe released two years ago. Both films were directed by Andrew and Joe Erwin, who made a career out of directing, writing and producing excellent faith-based films.
When directly comparing "I Can Only Imagine" and "I Still Believe," their leaps in artistic ability are readily apparent. The former film showed signs of their gift with framing and editing images together, but the latter film affirms their filmmaking skill. "I Still Believe" also contains great applications of lighting for its sets.
Two of the most significant aspects of this film, however, are the lead performances of "Riverdale" star KJ Apa and "The Longest Ride" actress Britt Robertson. Both actors have authentic chemistry and complete dedication to their roles; they also manage to hit high emotional notes when the story calls for it. Credit should also be given to the young actress Abigail Cowen, who leaves a lasting impression despite appearing for a brief moment in the ending.
Faith-based films are commonly criticized because of the way they associate themselves with the Christian faith. Many critics express the opinion that the majority of these films feel forced because faith is applied as a means to an end. "I Still Believe" is not any different from other faith-based films, as it utilizes the Christian faith to supplement its familiar story of teenage romance. Plot elements do feel forced together in parts as the film asks the audience to accept its story by its faith alone. Some audience members might turn up their nose, but the film does an excellent job balancing expressive film language with its message of faith.
"I Still Believe" could not have released in theaters at a worse time, but in some ways, it could not have released at a better time. In light of the pandemic, people will be yearning for a message of hope, and "I Still Believe" offers exactly that. It is an emotional and poignant film, released in theaters to remind us that our lives are not full in spite of disappointments—are lives are full because of them.