2020 NCAA Tournament cancelled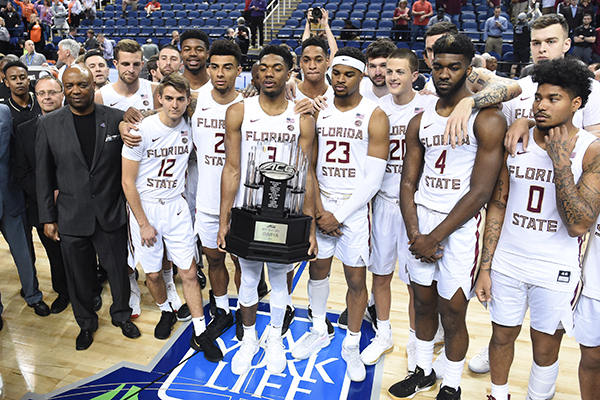 Yes, you read that correctly. The 2020 NCAA Tournament has been cancelled. Not postponed or suspended. For the first time in history, March Madness has been cancelled.
The announcement came yesterday in hopes that cancelling the tournament would help prevent the spread of coronavirus (COVID-19). This is the first time since the inaugural tournament was held in 1939 that college basketball will go on without its annual tournament.
"Today, NCAA president Mark Emmert and the board of governors canceled the Division I men's and women's 2020 basketball tournaments, as well as all remaining winter and spring NCAA championships," the NCAA announced yesterday. "This decision is based on the evolving COVID-19 public health threat, our ability to ensure the events do not contribute to the spread of the pandemic, and the impracticality of hosting such events at any time during this academic year given ongoing decision by other entities."
As the statement says, basketball is not the only sport affected by the cancellations. The coronavirus pandemic has also led to the nixing of all college winter and spring sports including the College World Series, the Women's College World Series, wrestling, tennis and golf, among others.
"Overall, the NCAA did not only the responsible thing but the right thing and did it mostly in the right way," said ESPN analyst Jay Bilas on SportsCenter. "We can quarrel with the coordination among the conferences and did the NCAA provide the right communication with everyone so that it could be coordinated? The answer to that is no. But that's a secondary concern to the overall right thing."
The announcement from the NCAA followed most the conferences' decisions to cancel their respective conference tournaments including the ACC, SEC, Big Ten, Big 12 and Pac-12. Most of the conferences opted to play their tournaments without fans in attendance, but soon decided to cancel them altogether.
Most professional athletic leagues, including the NBA and MLB, have also suspended their seasons.
Any further information will be announced as it is released. Follow @NoahPowerSH for updates as well.