'Sonic the Hedgehog': running on fumes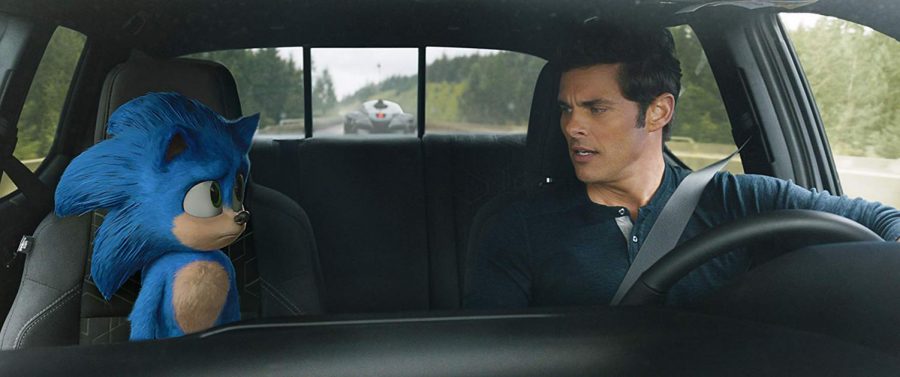 "Sonic the Hedgehog," the live-action adaptation of Sega's flagship video game franchise, surprised both the film industry and the public when it grossed $70 million at the box office over President's Day Weekend. This is the highest opening weekend ever for a video game movie, surpassing the previous title held by "Pokemon: Detective Pikachu," which released last summer. These back-to-back successes suggest that audiences are ready for well-made video game movies and that filmmakers are, in turn, ready to make them. However, "Sonic's" first feature-length outing, while certainly deserving of the renown given by family audiences and fans of the video games, nonetheless suggests that feature film adaptations of video games still have a long way to go before the subgenre achieves its maximum cinematic capability.
The two aspects of this film standing out among the rest are the animation and the acting. "Sonic," whose film model was hastily redesigned after backlash from fans, is brought to life in a wonderfully expressive manner. The film's opening sequence showcases an imaginative virtual world that pays homage to the source material. Ben Schwartz, Sonic's voice actor, does an accomplished job playing the part. Jim Carrey brings back his manic physical comedy in the role of the dastardly villain Dr. Robotnik, while Lee Majdoub is a likable presence as the villain's assistant. Actress Natasha Rothwell likely does a better acting job than she needed to in a very small comedic role.
But for every favorable element, the film has at its disposal, an unfavorable element is sure to follow. A great example of an unfavorable element is the film's editing. Discerning viewers should be well aware that the film is strictly employing continuity editing, meaning that each cut to another shot is placed there to help the audience follow the story. In this film, the shot-by-shot presentation is commonly dull. Continuity editing can be vibrant when given to the right set of hands, but the editing in this film, more often than not, serves to slow down the already-predictable story and allow many scenes to meander, going on for a much longer time than they should. This is ironic because a film about a character known for their uncommon speed should feel nimble in theory. Nevertheless, "Sonic the Hedgehog" provides a great case study as to how weakly-implemented continuity editing can make scenes feel like a slog.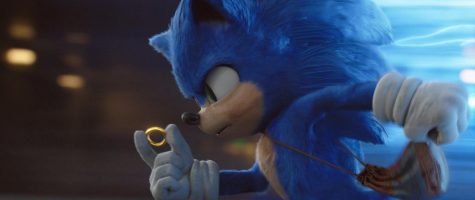 As aforementioned, the film's story leans heavily on predictable clichés and tropes. It represents an emotional and well-executed character arc for its protagonist, but beyond that, lines of dialogue are lacking in synergy. Many of the characters (especially Tika Sumpter's character—do not misconstrue these words, for it is not her fault as an actress) are left as surface-level caricatures where understandable characters should be and settings are deliberately written as sparsely-decorated locales without a life of their own. These grievances threaten to cloud over the script's affective or memorable moments throughout the film's runtime.
The film has a strange corporate air hovering over it. Household brands such as Olive Garden and Corona are given far too much attention. And the sparsely-decorated settings were likely meant to save the production studio money. Like the vast majority of major Hollywood films, "Sonic the Hedgehog" delights first in the viability of its existence as a moneymaker and second in the story it wants to tell.
Despite the film's flaws, director Jeff Fowler should still feel proud of this film. While Fowler has relatively few film credits, some of his credits are notable: he worked in the visual effects department of the Spike Jonze film "Where the Wild Things Are" and he was nominated for an Oscar as the director of the animated short film "Gopher Broke." Interestingly, "Sonic the Hedgehog" represents Fowler's feature film directorial debut, and as the director, his background in animation and visual effects is readily apparent—as aforementioned, the animation represents the best qualities "Sonic the Hedgehog" has to offer. In terms of a first feature film, Fowler can delight in the fact that he managed to mold a family film coherent enough to appeal to the wider general audience.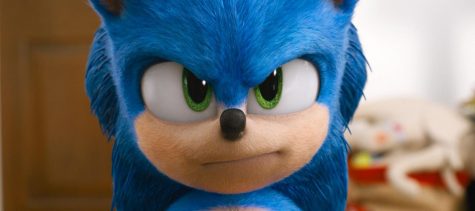 As some moviegoers may have figured, "Sonic the Hedgehog" features an exciting mid-credits scene that opens the door for a sequel and/or franchise. The prospect of more film content for the video game franchise is an intriguing one, but it is my hope that going forward in this burgeoning film franchise, Paramount allows Fowler to tap into his experience as an animator. An expanded focus on the visual effects would greatly enhance this franchise under Fowler's eye for that particular medium. But as it stands, "Sonic the Hedgehog" is a passable film with slow editing, weak storytelling and an unwelcome corporate vibe. "Sonic the Hedgehog" may be getting to its destination, but it is running on fumes.