'The Photograph' offers black representation and a smart love story
Valerie Keys, Managing Editor
February 18, 2020
There are so many adjectives that describe "The Photograph": witty, gracious, smart, sexy, fun, spontaneous and an all-around classic love story. Following the death of her photographer mother, Mae  (Issa Rae, "Little," 'The Hate U Give") is left with a handwritten letter revealing the most intimate details of her mother's life. Grief meets opportunity as she meets Michael (Lakeith Stanfield, "Atlanta," "Uncut Gems"), a journalist that sets his sights on Mae's mother to be the topic of his next article. An instant connection filled with curiosity, hopefulness and sarcasm draws the unlikely pair closer together as they begin to find themselves in one another.
The film toggles between 1980s Louisiana and modern-day New York as it depicts the many unwanted parallels between Mae and her mother. Written and directed by Stella Meghie ("Everything Everything"), the thematic misconception of the desperate career woman archetype is repeatedly challenged. As career-driven women, Mae and her mother struggled with letting love take the lead in their lives. These two women wanted to be known for their works of art rather than their relationship status. Often times in entertainment, the women who have chosen paths that do not reflect maternal homemakers are seen as bitter, miserable and lonely. Despite the fact that Mae and her mother had difficulties with attachment, it was not a hindrance to their personalities, both remained likable and relatable.
Living in a generation consumed by visual comparisons and competition, our expectations for life, love and the pursuit of happiness have become dependent on social media timelines. The love that Mae and Michael share for one another is not decorated with the tragic lace of familiar cinema. Their love is visual, genuine, complicated and messy, just like in real life. Neither character ever utters the words "I love you" (probably because the film takes place over the course of a month) as their connection speaks for itself. Not only is it refreshing to see a black love story, but it is also nice to know that real and compassionate love does not have to find us at the beginning of our lives. Mae and Michael's ages are not addressed, but both are very well established in their maturity and their careers. This leads the audience to believe that the two are somewhere in their thirties.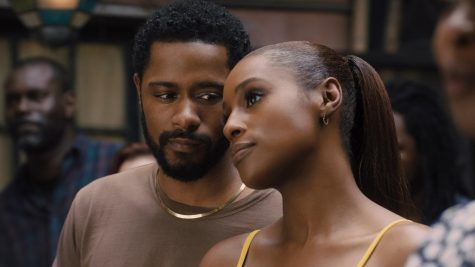 My favorite theme out of the entire movie is growth. There is no antagonist or one big obstacle to be tackled to get to the big kiss scene. Both Mae and Michael have their own individual demons and prideful struggles that created unwanted friction or fear. The characters are relatable because they are real. At one point in the movie, there was a moment where I realized that I was no longer rooting for them as a unit but as individuals. Of course, it would have sucked had they not gotten together but the way Meghie wrote "The Photograph" gives the audience an infinite amount of possibilities representative of happily ever after. We never find out if they go on to spend eternity together but what we do see is the exponential growth that Mae and Michael make individually and holistically. And to me, that is true love.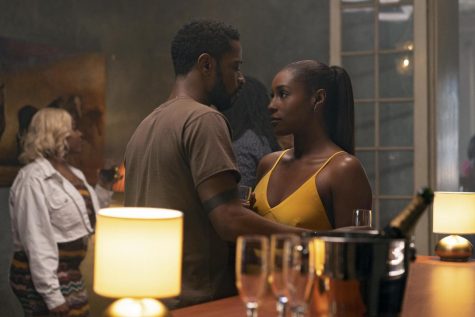 All in all, "The Photograph" was a solid movie. Was it great? Eh. Did it have plot holes? Definitely. Were all of my questions answered at the end? Absolutely not. But watching this film made me feel hopeful. Not hopeful for love but hopeful for a future that is illuminated with inclusivity and representation. As a black woman, I was excited to see two people that look like me share the mainstage together. It is important to see people from all walks of life in different lights. The black woman should not always be the wise older lady or the trashy baby mama. The black man should not always be the comic relief or trusty best friend. Black people can be involved in conversations that do not revolve around slavery, civil rights or injustice, and films like this give them that opportunity.
"The Photograph" is currently in theaters. Whether you are seeing it with your partner or in support of black actors for Black History Month, you are in for a rollercoaster of heartfelt emotions.