Winners and losers from the 2020 Oscars
There were sparks kindling under the Academy of Motion Picture Arts and Sciences when their nominations list for the 2020 Oscars came out. Once again, no female directors were nominated for the best director category. Very few people of color were nominated across categories, except in roles where they play slaves. The Oscars knew it had to bring something worth watching to audiences highly disappointed in the continued regressive Academy nominations. While there is still plenty of work needed to improve the Academy's diversity, the Oscars tried their best to stomp out of the flames and award many different fan favorites across the night.  
Winner: "Parasite"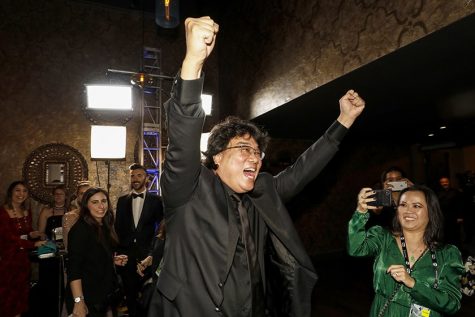 Despite the decades-long diversity controversy (which they are not off the hook on), it seems like the Oscars tried to make up for it by choosing progress with awarding the South Korean film "Parasite" with best picture. The film made history being the first non-English language film to win the category, but the wins did not stop there. "Parasite" also won best director for Bong Joon-ho, best original screenplay and best international film as well. In a heartfelt moment, Joon-ho said he thought he was done after his best international film win and could relax, but his win surprised him and the audiences scoring a pat-on the back for Academy voters as well. 
Loser: Women and diversity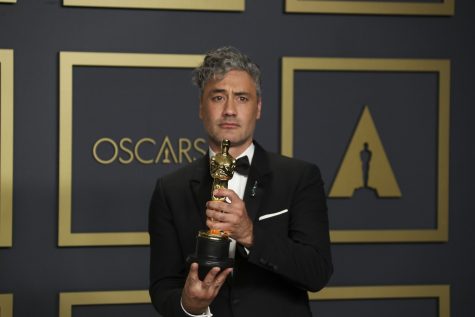 Besides the win for South Korea and Taiki Waititi's best-adapted screenplay win as the first indigenous man to do so (Waititi is Māori, New Zealand's indigenous culture), there was hardly a representation of diversity. This is especially true for black people with only a win in the best animated short category by Matthew A. Cherry and Karen Rupert Toliver for "Hair Love." Leading up to the event, the Academy was criticized for its tendency to only nominate black people in roles where they play slaves. Cynthia Erivo, nominated for "Harriet," was largely ignored, except when she commanded attention with her performance of "Stand Up" from the movie. 
The night did not look much better for women either. Besides the categories dedicated only for women (in which almost every nominee was white), women were barely recognized in other categories. Once again, no female directors were nominated, and only one female-directed movie was nominated for best picture— "Little Women" directed by Greta Gerwig, which one Academy voter remarked the timeline was "too hard to follow." The only award given out to "Little Women" was in costume design. And I have not even mentioned all the other female-directed movies that were snubbed like "The Farewell" from Lulu Wang and "Queen & Slim" from Melina Matsoukas. 
Winner: Laura Dern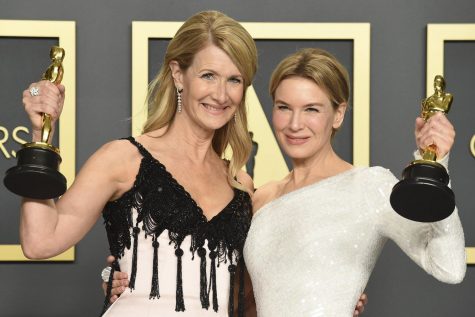 Laura Dern has been sweeping the award season with her wins in the best supporting actress category. On top of starring in two nominated movies, "Marriage Story" and "Little Women," Dern won best supporting actress for the former at the Golden Globe Awards, BAFTAs, Critics' Choice and Screen Actors Guild, before ending the season on her first Academy Award win. And if that was not enough, she also received a musical tribute at the Film Independent Spirit Awards where "Marriage Story" won the Robert Altman Award, a choir singing what all of us at home feel every time we watch Dern. 
Loser: 
Que
n
tin
 Tarantino
Quentin Tarantino, Hollywood's favorite director, failing to win any awards from the Academy, was surprising to everyone. Only possessing two past Academy Awards, both screenplay awards for "Pulp Fiction" and "Django Unchained," it would have been unwise to bet against Tarantino to at least win something for his directing and writing of "Once Upon a Time…in Hollywood." The film was dedicated to the golden days of Hollywood. While Brad Pitt won best supporting actor, Tarantino ended the night empty-handed, leaving many to wonder what more he could do nab a best picture or director win in the future. 
Loser: Netflix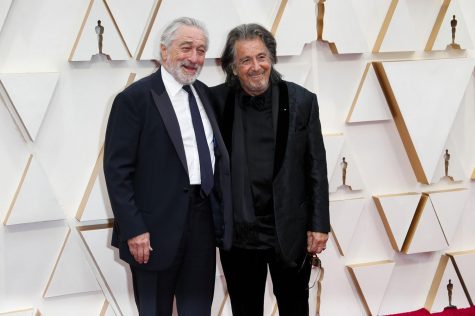 Netflix's two prized nominees, "Marriage Story" and "The Irishman," both disappointed, receiving no wins, except Laura Dern for "Marriage Story." For such a beautiful film, it is a shame "Marriage Story," directed by the talented Noah Baumbach, had to walk away empty-handed. Same goes for "The Irishman," where beloved director Martin Scorsese was only recognized by other winner's admirations. Two incredible movies getting no wins just shows how crowded the field was with talent this season, and whether it had anything to do with traditional Academy voters' bias against streaming services, we may never know. 
Winner: Solidarity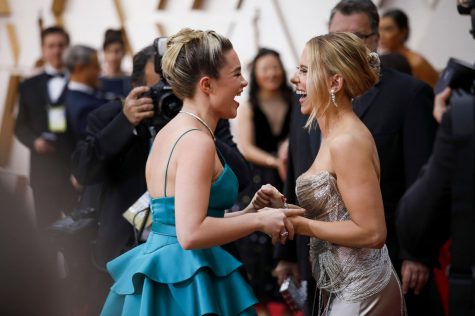 Watching a bunch of talented people be so happy to share their love of film with each other was what made the show worth watching. Almost every time someone won a major category, they recognized the talent that surrounded them in their fellow nominees. If they could share an award, they all made it seem like they would. Oscar star Bong Joon Ho thanked Quentin Tarantino and Martin Scorsese (who received a standing ovation) and said he wished he could take a Texas chainsaw and split the award into five pieces to share with the other best director nominees. After the lights were turned off on the "Parasite" cast and crew during their speeches, the audience chanted "up, up, up" until they were cast into the spotlight once again. 
Winner and Loser: "1917"
In the weeks leading up to the big night, many publications put "Parasite" and "1917," Sam Mendes' "one-take" war tribute to his grandfather, head to head for best picture. In the end, "Parasite" came out on top, with "1917" left to pick up more technical awards, which was where the movie's real achievements shined. "1917" picked up three awards: best cinematography, visual effects and sound mixing.  
Winner and Loser: The Oscars
While rolling into the night already on thin ice, the Oscars tried to let loose and let people make self-deprecating jokes and meta-jokes about the show itself. It included performances and guests that interested people watching at home. I did not notice the lack of hosts and felt like the show allowed for more guests and time for important moments. In a last-ditch effort to please the women of the world, the first female conductor led the orchestra playing all the film scores (which I had no idea had not happened yet). The ceremony and presenters seemed completely okay with making fun of the show and some of the movies in general (shout out to "Cats" cast members Rebel Wilson and James Corden ironically delivering the visual effects award). All I can say about the ceremony is that I was a lot less bored than in previous years. While these efforts were not enough to keep the ratings from dropping to an all-time low and the Film Independent Spirit Awards the night before from outshining it, maybe (hopefully) the Oscars have learned their lesson about inclusive nominations and a laid-back show—until next year.