Best shows from January and why you should watch them this month
In the present day of thousands of new shows to watch and catch up on, January fits right into the mold with a bunch of premieres and returning shows to captivate us. There was a lot to choose from, but the following shows are sure to entertain you as we go into February and another month of winter bingeing.
Premieres
"Cheer
"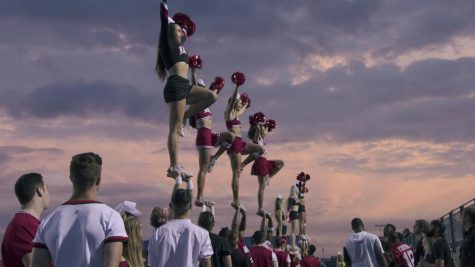 In similar "Bring It On" fashion, the Netflix cheerleading documentary "Cheer" awakened the cheerleader in us all and introduced us to some bright, if not overly excited, competitive college athletes. The series follows a small-town two-year college in Texas called Navarro, its competitive and high-personality athletes, and their tough-love coach. The Navarro team has a bounty of championships and a talented leader, so watching them perform their routine is highly entertaining by itself. If anyone continues to say cheerleading is not a sport, direct them to this show; however, the show does much more by looking at the relationship between underprivileged young adults and sports, injuries and competition. It is a real look into a world that has been misunderstood and stereotyped for ages.
You can watch the entire season of "Cheer" on Netflix.
"The Outsider"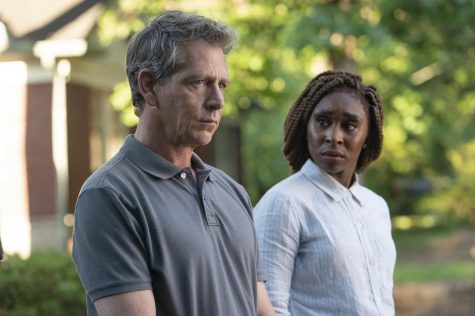 This show adapted from the Stephen King novel of the same name starts dark and gets even more twisted as it goes. A story perfect for HBO storytelling starts with the arrest of small-town little league coach Terry Maitland (Jason Bateman, "Ozark") after an 11-year-old boy was found brutally murdered. While all the evidence points to Maitland, a video of him at a different place at the time of the murder shatters the police's theory and the entire town. In true King style, the story takes a paranormal turn. Lacking the energy of King's novel, the show is heavy and dark, but an interesting watch, nonetheless. 
You can catch up on "The Outsider" on HBO, with new episodes airing every Sunday.
"Little America"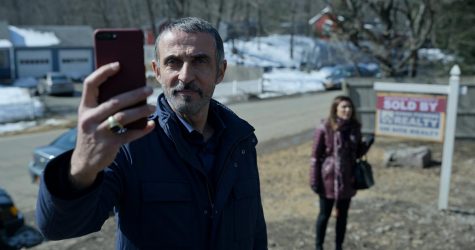 "Little America," the latest series from Apple TV+, is an anthology with each episode representing a story of American immigrants. Created by Kumail Nanjiani, Emily V. Gordon and Lee Eisenberg, this show, while sometimes misguided, makes for good television. It is awesome to see such an array of brown faces with stories centered around them. This show is a must-watch, despite the episodes where the plot focuses the audience's empathy on the immigrant struggle without discussing the circumstances that created it. However, Apple has already renewed the series for a second season, so improvement and more diverse stories could be on the way. 
You can watch the entire season of "Little America" on Apple TV+.
"Spinning Out"
Why don't we make more figure skating shows and movies? "Spinning Out," like a hybrid between strained mother-daughter drama "I, Tonya" and 2000s teen sport drama "Make It or Break It," follows bipolar and PTSD-ridden Olympic hopeful as she redefines the skating she has known all her life with partner skating. Kat Baker (Kaya Scodelario, "The Maze Runner" series) must navigate relationships with her new bad boy partner Justin (Evan Roderick), rising star sister Serena (Willow Shields, "The Hunger Games") and pill-skipping bipolar mother Carol (January Jones). But let's get something straight about "Spinning Out." It is not on the same level as the Emmy nominated shows we have gotten so used to watching these days–and that is the beauty of it. It is a compelling show, but it does not take so much brainpower to watch. It can be soapy and unbelievable at times, but not so much that it keeps you from coming back for more.  
You can watch the entire season of "Spinning Out" on Netflix.
Returners
"The New Pope"
If you liked it when Pope Francis slapped away a fan's hand on New Year's Eve, this is the show for you. In a retitled second season to HBO's "The Young Pope," this season picks up after the previous pope, played by the dashing Jude Law, falls into a coma and the church searches for a replacement, played by John Malkovich. This show is not the stuffy and removed drama that connotates the Vatican and religious figures, but this show captures the pope in a weird, humorous and salacious light – something far more entertaining to watch. 
You can catch up on "The Young Pope" and "The New Pope" on HBO, with new episodes airing every Monday.
"Chilling Adventures of Sabrina"
Everyone's favorite child star (and morning star) is back with the quickly churned out third season of "Chilling Adventures of Sabrina"–and it is as wild as ever. It seems like the show has finally given in to its most absurd impulses, melodramatic acting and scattered storylines. Along with all the Riverdale references, "Chilling Adventures of Sabrina" seems to give in to the ridiculousness of its adjacent town, only in a supernatural way. Why so many musical theatre numbers? What is with all the costumes? Why are the guys always shirtless? We do not know but we are going to watch it anyway.  
You can watch the entire series of "Chilling Adventures of Sabrina" on Netflix.
"Schitt's
Creek"
The wacky and beloved Rose family is back for their final season. After a couple of seasons of slightly losing momentum, the show decides to conclude, never once losing its wit and comedy, and bringing much more heart to the characters as their story concludes. If you have not started this show yet, you have got until early April to catch up on the previous seasons before the finale airs. You will not regret it. 
You can catch up on the previous five seasons of "Schitt's Creek" on Netflix, with season six episodes on airing every Tuesday on Pop.
"Sex Education"
The highly anticipated second season of the British teen sex–capade picked up right where the previous ended and took off full-speed ahead, but never sacrificing quality moments or hilarious encounters. The thing that makes "Sex Education" so great is not just it is explicit humor or tumultuous storylines, but the fact that every character is given the right amount of attention and storyline so they fit into the story not as sideline characters, but as a diverse cast of lovable humans. The brilliance of the writers to not only joke about sex but also take it seriously with a cast of actors perfect for their roles in every way makes for a thoroughly interesting and unique show. 
You can watch the entire series of "Sex Education" on Netflix.
"Shrill"
If you are turning down a chance to see more Aidy Bryant, what are you doing in life? Bryant stars in the second season of "Shrill" as Annie, a newly popular writer, and self-proclaimed fat woman. The show centers on self-love, feminism, inclusion and taking control of your own life, all from the perspective of two hilarious ladies if you include Annie's best friend Fran (which you should). Fran, played by Lolly Adefope, is also a wonder to watch and someone who needs more screen time in the next season. While this season was a bit more subdued and seamed to slump back into season one issues, one being Annie's clueless boyfriend Ryan (the talented Luka Jones), it is a show with characters to root for and celebrate when they succeed. It is a cute and quirky watch, something to cheer you up and empower you. 
You can watch the entire series of "Shrill" on Hulu.