Wilmington's evolving title as the Hollywood of the East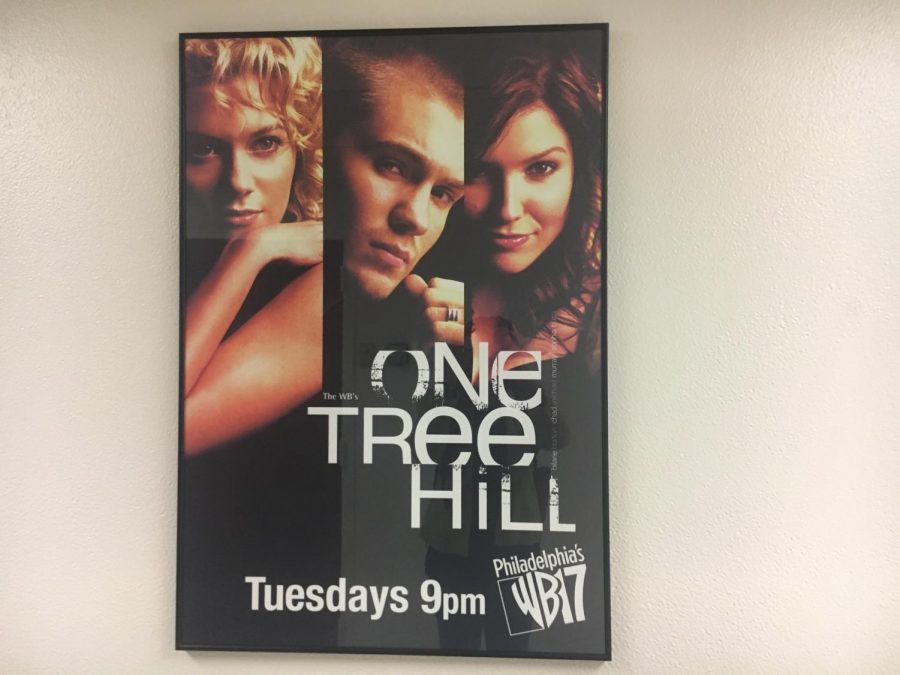 It is the mid-1980s and Erika Edwards is lining and setting up her friends, sisters and stuffed animals as she puts together another mini short film with her family's enormous VHS video recorder that she had to beg her parents to use.  
Since college, Edwards has been writing and directing films. Once she moved to Wilmington, her love for films and storytelling grew. 
"While none of these have ever seen the light of day beyond my childhood television set, I believe this is a testament to the fact that you can be born to do something," Edwards wrote. "For me, I believe that is filmmaking. Once I moved to Wilmington and realized there was a successful film industry here, I was sold."
Prior to 2014, North Carolina and Wilmington especially were home to many TV and film productions like "Iron Man 3," "The Longest Ride," "One Tree Hill," "We're The Millers," "Tammy," "The Conjuring" and various other large productions. 
This meant that large amounts of money and jobs were influx. According to the Motion Picture Association of America (MPAA), the TV and film industry brought in over 12,000 jobs and $538 million dollars in wages to North Carolina. There is nothing vacation destinations like Wilmington love more than money and tourism—brought by the ideal beach and recognizable filming locations.  
This was thanks in part due to the tax incentive offered. Essentially the incentive, which according to WRAL was put into place in 2005, allowed a 25 percent refund towards production spending.   
"The initial and most obvious impact [of the film industry in North Carolina] is from an economic perspective. The money spent on labor and supplies/materials," wrote Johnny Griffin, the director for the Wilmington Regional Film Commission, Inc. "In 2019 in the Wilmington region, we estimate that productions will spend approximately $150 million. A secondary impact is the positive exposure and tourism that is generated for years after the project leaves the area."
When the incentive was still in place as of 2014, the three North Carolina counties that benefited the most from this were Pender, New Hanover and Brunswick, with a total spending per capita on films being around $4,500 and credits per capita roughly being 964, according to a graphic from an honors paper from UNC Wilmington's Department of Economics and Finance (link requires UNCW log-in information).
Wilmington appears to have highly benefited from this based on the fact it is home to EUE/Screen Gem Studios—the movie studio also based in Atlanta and Miami which brought recent productions like "Iron Man 3," "Reprisal," "Good Behavior" and others to the local area. 
"Wilmington has the 'tools' required by production companies," wrote Griffin. "Crew, facilities, equipment, vendors, incentives, temperate climate and great quality of life. Plus we have a 35-year history of working on projects."
That all changed in 2014 when North Carolina cut the incentive. Without the tax incentive in place, many film and TV productions packed up and headed south to states like South Carolina and Georgia which still offered an incentive. And boy did that pay off for those smart states.
In 2014 North Carolina legislators ended the film tax incentive, right before it expired in the new year, and replaced it with a grant program to allocate money towards other things in the state's budget according to an article from the News and Observer. 
According to the Wilmington Regional Film Commission Inc.'s website, since the incentive was dropped in 2014, only two major films have brought their production to North Carolina: "Bolden!" in 2015 and "Words on Bathroom Walls" in 2018. Neither of these films appeared to be blockbusters as I have not heard much about them since they filmed here. "Words on the Bathroom Walls" is still awaiting release according to an article last May from Star News.
"During 2015–2018, the region experienced a decrease in production," wrote Griffin. "This was a result of a decrease in interest in N.C. and an increase in interest in other states." 
States like South Carolina and Georgia saw an increase in interest following these moves by the state according to Griffin—interest due to the misguided moves by North Carolina.
In February 2018, several North Carolina senators, Harper Peterson (D-New Hanover), Wiley Nickel (D-Wake) and Paul Lowe (D-Forsyth), co-sponsored the SB57 bill to bring back the film tax incentive. 
"This act is effective for taxable years beginning on or after Jan. 1, 2019 and applies to qualifying expenses occurring on or after that date," the bill proposed.
Film NC's website states that the 25 percent rebate is funded through the North Carolina Film and Entertainment Grant. This grant puts aside $31 million per year towards the film production costs and is apart of the state's budget.
Since then, productions have begun getting approved for the incentive and filming in North Carolina. Shows like "Swamp Thing," "Reprisal" and movies like "Halloween Kills" were some of the first productions to take advantage of the reinstated incentive, according to the StarNews. 
"We are already starting to see the beginning of a recovery," wrote Griffin. "In 2019, productions will spend in the region more than in 2016, 2017 and 2018 combined. We still have room for growth and expect a further increase in production going forward."
In addition to larger productions, North Carolina and specifically Wilmington is home to a lot of local film creators. 
Honey Head Films is an all female-led film production company headed out of Wilmington. Edwards and Kristi Ray started their company back in December 2016 to begin storytelling, which they say is their brand. 
"It is challenging when you are first starting out as a female filmmaker in this industry. Until recently, the gender gap in film wasn't recognized as an issue," wrote Ray, the company's Creative Producer. "With the shift towards more female-centric work, especially in the independent industry, I am proud to be a creator at this time in history. Part of Honey Head's mission is to empower young female filmmakers—whether they are writers, directors, gaffers, sound engineers, or editors. Apart from paving the way for female respect in filmmaking, funding is always a hurdle you jump, especially in the indie scene."
Not only do Ray and Edwards feel that they serve as empowering figures in the female-centered work of the indie film scene—which is definitely something we need more of—but as ambassadors to the whole scene as well.
"As ambassadors of the indie film scene here in Wilmington, we have enjoyed being involved as mentors to several UNCW students over the past couple years," wrote Edwards, the company's Creative Media Director. 
Wilmington is also home to the yearly film festival Cucalorus. For the past 25 years, the festival has been bringing independent filmmakers and lovers from all over the country and the world together, according to Cucalorus's website.
Honey Head Films, along with many UNCW students and faculty, have all had their films shown as part of the festival before.
Last year, of the 200 films shown, four came from UNCW students and faculty. Student Lizzie Bankowski's documentary "Dead in the Water" and faculty member Shannon Silva's short "Shoot the Duck" were just two of those featured.
"The film was made in conjunction with courses at UNCW," said Bankowski. "So the crew and I made the film essentially as a class project that lasted three semesters. We are fortunate that our professors not only allowed this but encouraged it as well. Our mentors like Shannon and André Silva, Georg Koszulinski, Aaron Cavazos and Mariana Johnson really gave us all the resources we needed and pushed us to see what more we could do to make the film the best we could make it. Overall, though, I have to say the process of making a feature-length film was less daunting than I prepared for."
Silva also noted the excitement she has felt whenever she has a film at a festival like Cucalorus.
"Separately from just screening the film, having your film in a festival is a real gift because you get to attend other screenings, panels, parties and meet [and] reconnect with filmmakers from around the world," said Silva. "The energy is fun, positive and contagiously upbeat at Cucalorus. I always leave inspired to get to work on my next project."
Local festivals like Cucalorus have allowed the smaller indie film industry to increase and flourish in North Carolina and Wilmington. The indie film scene has helped make Wilmington the town it is and allowed those in the creative sector to flourish. 
"North Carolina is on its way to recovery from moves like HB2 and the sunset of the film incentives," wrote Edwards. "As long as we continue to cultivate a strong force of community members who support each other, stand up for what is right, and vote—I believe we will see the return of big-budget film to North Carolina. I believe indies will always be here, though. We have a strong enough community of people who simply want to create who won't be deterred by bad policy."
With the state's major moves like the HB2 bill and the ever-evolving production tax incentive, North Carolina and specifically Wilmington has seen many changes in regard to their title as Hollywood of the East. 
"There will always be 'internal' issues on a production which can happen regardless of where it films," wrote Griffin. "What we hope is that there are no 'external' issues that are related to the production being located in Wilmington which could have a negative impact on the region. Local resources and knowledgeable crew/government always help the production run smoothly. I always tell productions that even though it may be their first time in Wilmington, the region has hosted hundreds of productions previously so we understand what they are trying to accomplish and will work to assist them anyway we can. The region's experience speaks volumes."
WWAY recently noted that 2019 has been the strongest year for filming in N.C. since the bill changed. The production companies which filmed in the state reportedly spent over $167 million.
If North Carolina and Wilmington specifically, want to see an increase in jobs like they did this year, then they need to keep in consideration the powerful impact that the film industry has in the state.