"Circles" is Mac Miller's soulful goodbye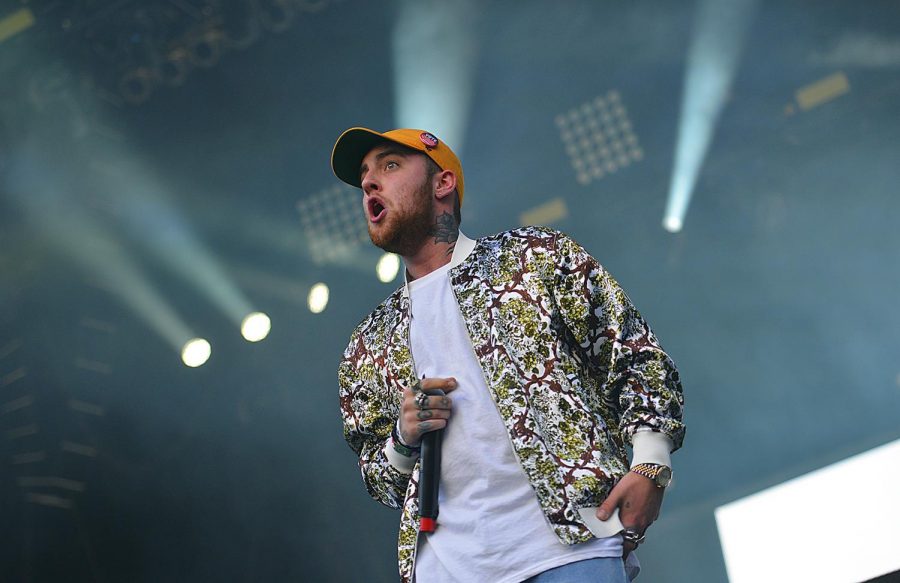 There is something inherently exploitative about posthumous albums. The concept is usually that record companies dig through vaults to find any unreleased songs, songs which are typically unreleased for a reason, then release them in posthumous albums or compilations that the living artist had no say in, just because an artist's sales typically skyrocket when they die. It is a fact that people usually listen to an artist right after they die, which makes sense for a record company to want to take advantage of that, even if it feels wrong.
Michael Jackson got two posthumous albums and three compilations released after his 2009 death. David Bowie has been dead since 2016 and has already gotten five live album releases since then. Do not even get me started on Queen since Freddie Mercury's death or Nirvana since Kurt Cobain's suicide. Johnny Cash and Jimi Hendrix have received similar abuses. You are already seeing modern rappers like Juice WRLD, Lil Peep and XXXTentacion get over commercialized after they have died.
Mac Miller died in September 2018 of a drug overdose, just a month after the release of his critically acclaimed album, "Swimming." Seeing as he died at the age of 26, his death was extremely unexpected and seemed to come from nowhere, right as his career was exploding into superstardom.
Fans were understandably ecstatic when it was announced that his final work, "Circles" was going to be released, almost a year and a half after his death. Some fans were understandably skeptical about a posthumous album for the reasons I listed above, but it is important to note that Miller was well into the recording process of "Circles" by the time he died. Originally, "Circles" was intended to be a companion album to "Swimming." Seeing as he wanted his fans to hear it, producer Jon Brion worked tirelessly to prepare "Circles" for release based on conversations he had with Miller. Unlike most posthumous albums, "Circles" feels finished, authentic and like something Miller would have actually wanted people to hear.
The voice of Miller is more subdued and soulful than ever on "Circles." Right from the opening title track, Miller sings over gentle jazz-inspired guitar strumming. As it stands for most of the album, Miller rarely raps at all, constantly switching between lo-fi beats and beautiful Beatle-esque ballads. All of the songs are this mellow, laid-back sounding indie, almost channeling a bluesy flavor. His lyrics are more reflective and contemplative than ever, which is excellent, because on songs like "Blue World," his unique vocal style is what really ties the album together.
"Why I gotta build something beautiful just to go set it on fire?" he sings on eerily on "Good News," almost foreshadowing that Miller died right as his career reached an all-time high.
In stark contrast to David Bowie's "Blackstar," another album released around its respective artist's death, "Circles" is hopeful and joyful. When I first heard "Everybody," I thought that Miller was just channeling Elton John or the Beatles in a case of remarkable inspiration that also happened to be one of the best songs on the album, but as it turns out, it is a cover of Arthur Lee's 1972 song called "Everybody's Gotta Live." The songs are similar in rhythm and tempo only but otherwise completely different. However, Miller's version just might be the more memorable of the two.
"Hand Me Downs" is another standout track and is one of the few across the entire album where Miller raps. The chorus also features Australian rapper Baro, who wonderfully complements Miller's voice and the jazz-like instrumentation. Continuing the bluey jazz theme, "Surf" features a heavily distorted mini-guitar solo at around the two-minute mark. Album closer "Once a Day" perfectly echoes the opener, "Circles," with Mac Miller singing over the most bare-bones instrumental possible, creating a loop, or even a perfect circle.
For the most part, "Circles" is Mac Miller's most minimalistic album. "Blue World," "Hands" and "I Can See" are the only exceptions, but most songs only feature synth flourishes, piano, guitar, a beat and subtle bass. This allows for a very relaxed listen that showcases the lyricism and atmosphere, but also is the main drawback. By the time the back half of the album comes, everything starts to blend together. It is not to suggest any of the ideas on the album sound jarringly bad, but they get repeated over and over again. A lot of the songs simply start to sound similar. It starts to drag when listened beginning to end, which makes the relatively short runtime a blessing.
Despite this, the high moments here are really high, and there are no "bad" moments, just spots where the songs become monotonous. Even still, the album is a wonderful sunset on Mac Miller's career that feels profound, meditative and poetic. It is a truly remarkable ending that stands out not only from Miller's own discography, but the charts as a whole. It feels like something of a goodbye or a parting gift to his fans.