Five albums for spooky season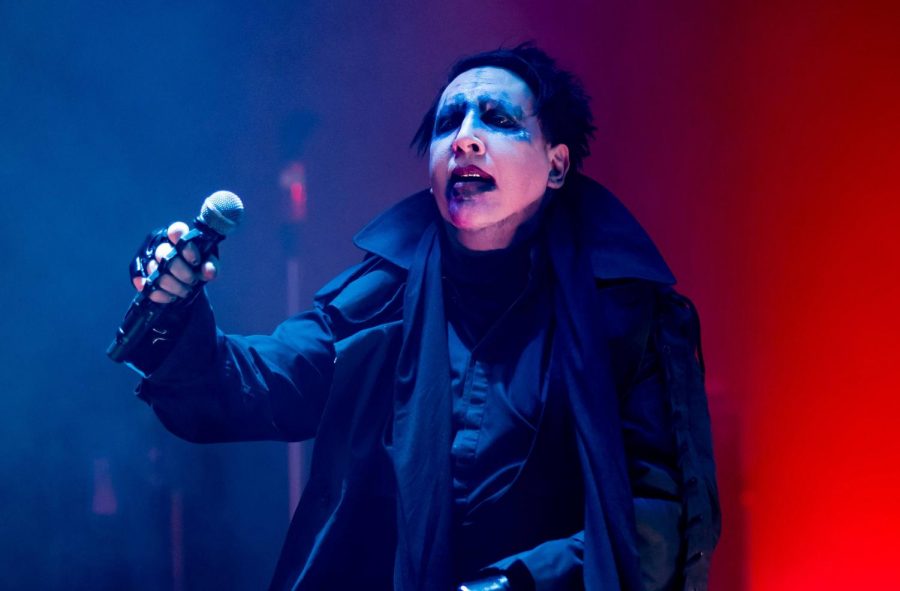 Editor's Note: This post contains sensitive and possibly disturbing content.
Halloween is coming, and of course, everyone needs some music to fit in with the season, either for parties or to just get "in the mood." A lot of places come out with lists like this and usually include soundtracks from movies like "Ghostbusters" or "A Nightmare On Elm Street" or they include "Thriller" by Michael Jackson for the billionth time. There is a lot of fantastic albums that are not really mentioned as much but fit in with the season. Buckle up and get ready, it is about to get spooky, wrong and downright demonic. 
"Meliora" – Ghost 
"Meliora" is a perfect example of the juxtaposition between light and dark. There are not so subtle lyrics that give praise to Satan and the Antichrist:  "Old One, Master/All beauty lies within/Old One, Master/All beauty lies within you." The album has a very 80s throwback sound. Without saying too much, it is 80s pop-rock with lyrics that are the perfect amount of cheesiness and darkness. None of the songs on this album would sound out of place on a Halloween party playlist.
Highlights: "Cirice," "Spirit," "Mummy Dust," "He Is" 
"Bloody Kisses"  – Type O Negative
"Type O Negative" might be the perfect band for Halloween. Lead singer Peter Steele sounds uncannily like a vampire on almost every song here. The guitars are gloomy and gothic, creating a soundscape that sounds like the end of the world. The keyboards overlaid on almost every song sound like a funeral service. Embrace your inner goth by adding some of this album to your playlist. 
Highlights: "Black No. 1," "Christian Woman," "Summer Breeze"
"Antichrist Superstar" – Marilyn Manson
Marilyn Manson is a household name even more than 20 years after his heyday. His acid-infused covers of "This Is Halloween" and "Sweet Dreams (Are Made of This)" usually get a lot of airtime around Halloween. "Antichrist Superstar" features the perfect amount of growled vocals, snarls about the antichrist  and industrial guitars. It is a rather dark album, but themes of rot and decay make songs like "Tourniquet" and "The Beautiful People" become anthems in the fall. Bonus points if you play any of his music videos. 
Highlights: "Tourniquet," "The Beautiful People," "The Reflecting God"
"NV" – Dragged Into Sunlight and Gnaw Their Tongues
This album is horrifying. If there is one album I can point out in human history that just sounds like pure evil, this is it. The first track starts out with a sample from serial killer Michael Bruce Ross, who is best known for murdering eight women, seven of which he raped. It is rather extreme black metal with elements of doom metal, which for the uninitiated, means it is full of shrieking, violent lyrics and double bass. "Strangled With The Cord" might be one of the most intense songs I have ever heard. It probably is not socially acceptable to play this five-song album out loud, but try driving country back roads to it at 2 a.m. It is deranged music for deranged people. 
Highlight: "Strangled with the Cord"
"Hellbilly Deluxe" – Rob Zombie
It can be said with a fair amount of certainty that the three singles from this album are some of the most played songs in haunted attractions across North America. Not many albums by any mainstream metal act could be considered "fun," but this is without a doubt a fun album. With lyrics about murder, necrophilia, cheesy horror movies and the supernatural, while also containing tons of samples from classic horror movies, the album just sounds like a Halloween party. "Living Dead Girl" and "Dragula" have a rightful spot on any Halloween playlist, but even the lesser-known songs shine. This is the ultimate album for Halloween.
Highlights: "Living Dead Girl," "Dragula," "Return of The Phantom Stranger"