The best of September TV
September was a packed month of television premieres, but these shows stood out for their innovative techniques and storytelling.
"Undone"
A young woman suffers a near-death experience, triggering time-bending powers that will help her solve her father's death. And it is animated. Sound far-fetched? Not at all. This show is one of the most organic of this premiere season. That is partly because the animation is done through rotoscoping, which means that scenes are shot with live actors and filmed over with realistic animation, which keeps the emotions and human connection intact. This combo of a realistic yet intriguing medium and A+ acting from Rosa Salazar ("Alita: Battle Angel" and "Parenthood") is sure to hold your attention for some time afterward. Salazar plays Alma, who has a hearing disability and powers that the people around her mistake for familial schizophrenia. "BoJack Horseman" creators Raphael Bob-Waksberg and Kate Purdy are not afraid to make their characters unlikeable at times, but then make you completely sympathize with them in the next moment. There is really not a show in television like "Undone," and you just have to watch it to understand.
You can stream "Undone" now on Amazon Prime Video.
"The Politician"
Ah yes…the latest Ryan Murphy show fit for 2019. Welcome to "Glee" 2.0, only Rachel Berry is a white guy that wants to be president, you know, because wanting to be a Broadway star is so 2014. "The Politician" is the latest from Murphy and his "Glee" companions, Brad Falchuk and Ian Brennan, following power-hungry and emotionally vacant Payton Hobart (Ben Platt), his 90s aesthetic posse campaign managers (including Platt's fellow "Dear Evan Hansen" alum, Laura Dreyfuss), and arch-nemesis running mate Astrid (Lucy Boynton). The show moves at lightning speed, with intense tonal shifts throughout, which make the slow moments (like Platt's cover of Joni Mitchell's "River") so effective. Did I honestly think the writers were going to let Ben Platt on this show without making him sing? Absolutely not. Am I complaining? Also, no. The show is packed with stars (did I forget to mention American treasure Gwyneth Paltrow and Murphy-favorite Jessica Lange?). The show, like all of Murphy's creations, loves to live in that area between camp, very much not camp, and very much not camp that it becomes camp, and while the show can be a bit chaotic, you take the bad with the good. We can criticize all we want, but Murphy has long proved that he can create a show that viewers cannot help but devour.
You can stream "The Politician" now on Netflix.
"Wu-Tang: An American Saga"
There is something about "Wu-Tang: An American Saga" that keeps me excited and coming back each week. Despite the show airing on Hulu, episodes only release on Wednesdays; however, that does not hinder the show like I thought it would. The show follows the origin story of the hip-hop group Wu-Tang Clan as they navigate life in rival gangs, family ties and how music connects them all. Leader of Wu-Tang Clan, RZA is the creator involved with the production, and the show plays as a sort of band autobiography. The show lives right on the border of being too slow—what is released of the first season has yet to get the music group together. If the show is just holding out so it has somewhere to go in the next few seasons, I am not upset about it. It is better that you know what is coming for these characters because it makes watching how they get there much more enjoyable. Plus, performances from "Moonlight" star Ashton Sanders as group leader RZA make this show a must-watch.
You can catch up on "Wu-Tang: An American Saga" on Hulu and catch new episodes every Wednesday.
"Unbelievable"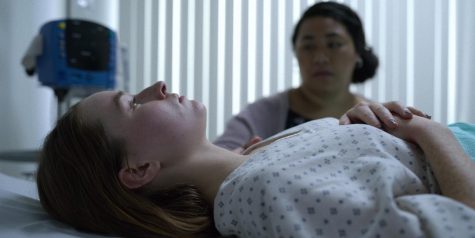 What I love about "Unbelievable" and what makes it stand out as one of the best shows of 2019 is that it is true crime, which has gained enough popularity to have hundreds of shows and podcasts dedicated to it, but unlike other true crime stories, its focus lies with the victims instead of the criminal. And those victims, like most in true crime, are women. "Unbelievable" is based on the Pulitzer-winning report from ProPublica and The Marshall Project, following Marie (played by "Booksmart" actress Kaitlyn Dever), a young woman raped one night in her community housing complex for at-risk youth. However, the more she talks to the police (all male) and doubtful family and friends, the less the people believe her account. But that is just one part of the story. The other part follows two female detectives, Karen Duvall (Merritt Wever) and Grace Rasmussen (Toni Collette) working to find a serial rapist responsible for cases very similar to Marie's. The writing from Susannah Grant and Collette herself is excellent, never feeling exploitative, salacious or even overly accusatory, and the performances from the three female leads only enhance the show to make it incredibly worthwhile storytelling. It is hard to watch at times. It can seem very heavy due to its eight-episode binge-ability. But there are moments of light and hope, and the show proves women's stories need to be told.
You can stream "Unbelievable" now on Netflix.
"Criminal"
I did not expect to love this show as much as I did. "Criminal" is an international crime drama, much like "Law & Order" where each episode is a different case, but the whole series is only shot inside the police interrogation room. There are four series, each with only three episodes, that take place in the United Kingdom, Spain, Germany and France. Despite the plot being confined to one room, the interrogations and stories that come out through them, not just with the suspects but with the investigators, is incredibly compelling. The show is a breath of fresh air, not relying on fast-moving plots and inventive cinematography to drive the show. It is almost as if this show is a play, and the cameras are just there. While not creatively different than a lot of crime shows or plays, "Criminal" is binge-worthy and will deliver digestible, captivating stories, with great performances from David Tennant ("Doctor Who," "Good Omens") and Hayley Atwell ("Captain America: The First Avenger"). At the very least, watch these episodes for great performances like theirs.
You can stream all four series of "Criminal" now on Netflix.
"Stumptown"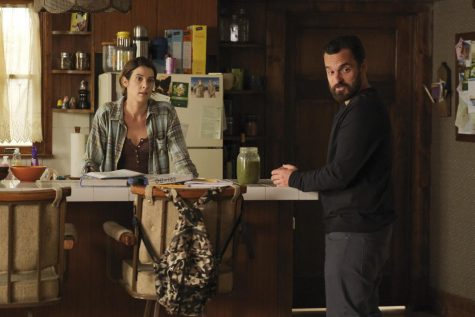 Look! A cable show made it onto a best television list in the most media packed month of the year! ABC's Stumptown is a watchable crime drama that follows Cobie Smulders ("How I Met Your Mother") as Dex Parios, an Afghanistan veteran and PTSD-suffering PI getting her life back together and tracking down bad guys at the same time. The show also stars "New Girl" alum Jake Johnson, playing Dex's bartender best friend, to give a look into if Nick Miller and Robin Scherbatsky lived in the same universe. The show is familiar, other than it being set in Portland and the lead is a woman, but most cable shows do not have the luxury of being unfamiliar because they want to reach a large audience. This show actually works with the weekly episode format and does a great job with storytelling.
You can watch "Stumptown" Wednesdays at 10 p.m. on ABC.