Taylor Swift's "Lover" brings back a familiar sound with grown-up feel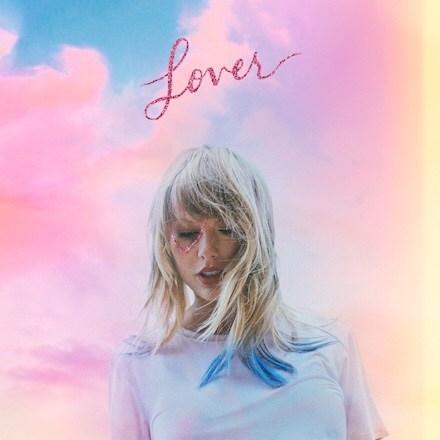 Taylor Swift is back again with new music. She released her seventh studio album, "Lover," on Aug. 23, 2019. Like Swift's previous albums, "Lover" has a special touch to it that makes it familiar yet also different in many ways. However, unlike her past albums, "1989" and "Reputation," "Lover" feels more like old Taylor Swift, returning to the country roots and lyrical feel from "Red" and "Speak Now." 
The album's self-titled song "Lover" sets the stage for the album. It has a dreamy, sweet feel to it, similar to "Wildest Dreams" from "1989," but there is more feeling of longer-lasting love: "Can I go where you go?/ Can we always be this close forever and ever?" The chorus concludes with, "You're my lover," reinforcing the tone of the song and the entire album. 
Some of the romantic love songs take on more of a fun, playful feel. "Paper Rings" is an upbeat song about Swift declaring she loves her lover so much that she would marry him "with paper rings." In "London Boy," Swift sings about how people know she loves "a London boy" and her attraction to him. "Me!" featuring the iconic Brendon Urie of Panic! at the Disco, has both singers crooning about how they have their own flaws but are unique ("I promise that you'll never find another like me"). It is a very fun and upbeat song. "I Think He Knows" touches on Swift's blissful feelings with falling in love and how her lover feels the same way about her ("I think he knows when we get all alone I make myself at home and he'll want me to stay").  
Other songs take on more serious tones. "Cornelia Street" presents the fearful side of love: what if it does not last forever? The lyrics in the chorus echo these thoughts: "I hope I never lose you/I hope it never ends/I'd never walk Cornelia street again." "Cornelia Street" is used as a marker of "their" place; if Swift loses the love, she cannot come across any place that reminds her of the lost love. The song "Afterglow" also touches on this fear of love, this time with Swift fearful that she ruined a relationship forever ("I don't want to do this to you/I don't want to lose this with you"). There is also the acknowledgment of a love that is bad for you but struggling to let go in "False God" ("We still worship this love even though it's a false god"). 
Love comes in many forms, not just romantic, and Swift touches on this as well. The single "You Need to Calm Down," calls out people who criticize others based on their differences and tells them to "calm down," the 2019 version of "make love, not war." Swift tells her haters to mind their business and talks about her friends being criticized. This appears more so in the music video than the song, but the song promotes LGBT+ positivity and shutting down prejudiced comments ("Shade never made anybody less gay"). Not only is Swift discussing love in her life, but she is also discussing love in how her friends experience it. 
Familial love is touched on as well. The song "Soon You'll Get Better" has heartbreaking lyrics about Swift's mom, who battled cancer and how Swift needs her to survive ("You'll get better soon, cause you have to"). The line is powerful and very distinctively captures the love she has for her mother. "What am I supposed to do if there's no you?" Swift sings later in the song. It is chilling for anyone who has had a close relationship with a caregiver and must watch them struggle in ways never seen. But even those who have not experienced a loved one going through a terminal illness can relate to Swift's pain of not knowing the outcome. 
Some songs do not necessarily point to as much love, making them stray off the main theme in some ways, but it still fits the image of a grown-up Swift and her "let's be happy" feel of the album. The song "The Man" is about gender double standards and how Swift wonders if she would be treated differently if she was a man. "Every conquest I had made would make me more of a boss to you," Swift sings. "When everyone believes you, what's that like?" But even that song does not depress but has more of a playful feel to it with the upbeat musical tone. 
The same can be said for the song "I Forgot That You Existed." As the title implies, the song is about letting go of someone in your life for the better. The song continues the upbeat, energetic feel of the rest of the album and even expresses happiness about letting go of someone over hurt: "I forgot that you existed/ it isn't love/ it isn't hate/it's just indifference/and it was so nice/so peaceful and quiet." 
In almost a direct contrast to "Reputation," "Lover" presents a happy, laid-back feel full of hope and positivity rather than revenge and hurt. It does not feel saccharine sweet or melodramatic; it feels nice, familiar, even beautiful. The lyrics feel like Swift, and it is nice to see her returning to her old style, rooted in love and all its complexities.