Downtown Wilmington celebrates 3rd annual Port City Pride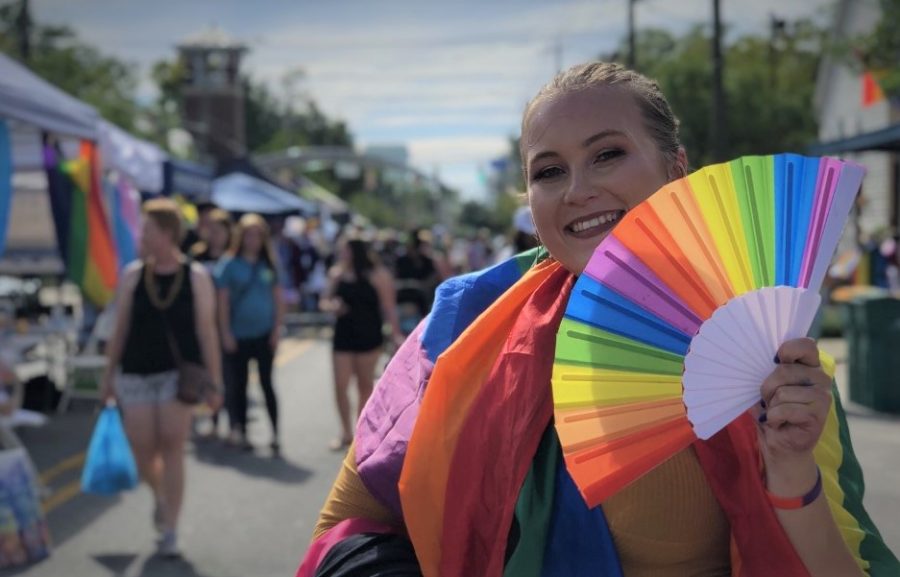 John Hasan Yildiz, Assistant Opinions Editor
September 12, 2019
Before hurricane Dorian introduced itself, Wilmington residents adorned themselves in Pride flags and colors on August 31 for the 3rd annual Port City Pride Block party. Held in a celebration of diversity and support of Wilmington's queer community, the streets were aligned with a rainbow of families, performances, street-vendors and events that spanned the entire weekend.
Started in 2017, Port City Pride is a community organization committed to bringing Lesbian, Gay, Bisexual, Transgender, Queer, Intersex, Asexual (LGBTQIA+) individuals and allies together to educate the city of Wilmington on issues important to their community, commemorate heritage, celebrate culture and acknowledge allies. Aleeze Arthur, Vice-Chair of Port City Pride, summarized, "Port City Pride is trying to bring the community together."
Castle Street, a historic "Gay-borhood" of downtown Wilmington, is a residential area predominantly comprised of gay and lesbian owned homes and businesses and has been the home of Port City Pride since its advent. Drawing a crowd of 15,000 last year within two blocks, the organization has since grown to using three blocks with a commensurate turnout. As a city within the Southern Bible Belt of the United States, the LGBTQIA+ community received a roaring celebration of identity.
Joey Hall, Chair of Port City Pride, continues: "There were so many wonderful people with ideas who were jumping up and ready to go. This year, the names and people that have come up to me and said, 'I am here at your disposal, what can I do for you?', has been amazing. If it wasn't for them, [Port City Pride] would have never happened. From Ibiza, from Stonewall, from Castle Street businesses, we've been getting asked when we are coming back. They said to us this week, 'we are so glad this is your home.'"
While the block party composed the main event of Port City Pride, there was an entire weekend of events planned. Beginning with a town hall meeting about healthcare on Thursday, August 29, organizers discussed Medicaid within the community as well as prevention and treatment of HIV. Following this, there was a bar crawl focused on gay and lesbian-owned bars downtown, and the aforementioned block party. The weekend concluded on September 1 with a"Fantail Funday Dance Party" at KGB and Pravda.
Port City Pride also drew attention from UNCW students and organizations. Students involved with the LGBTQIA+ office, the UNCW Quidditch team and the Creative Writing department came out to show their support for the Port City Pride events. As a celebration of diversity and identity, Pride was a vehicle for many students to show support for the community and feel represented themselves.
On the doorstep of a neighborhood where Mr. Hall is known by first name, he smiled and spoke through the glitter on his cheeks, "We are trying to make sure that the LGBTQIA+ community has a voice. It's very rare that you get to see folks together, and smiling, laughing, and dancing, and having that whole community and family feel. And that's our goal, is to bring everybody together to celebrate diversity, equality, and love for one another."