SGA and Ambassadors DIVE IN to representation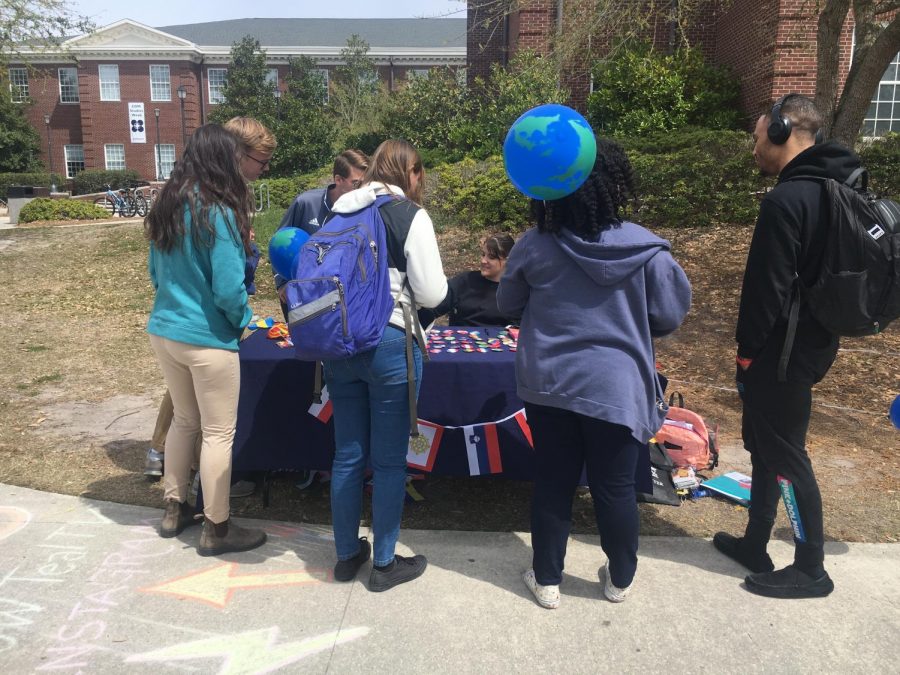 Fairley Lloyd, Assistant News Editor
April 1, 2019
UNC Wilmington students gathered down Chancellor's Walk and inside the Fisher University Union on Monday afternoon for the "Represent Your Flag" event hosted by the school's Student Ambassadors and Student Government Association.
Students were offered buttons representing country flags of their heritage, as well as snacks from various countries.
"Represent Your Flag" is one of the many events under DIVE IN Week. DIVE IN (standing for diversity, inclusivity, validity, expression, impact, and nonjudgment) is a new program at UNCW started by the school's Student Ambassadors Diversity Chair Latisha Rivera and is cosponsored by SGA.
The goal of the week is to promote diversity and inclusivity on campus by inviting students to participate in various social events, such as an open mike night, forums, and an international food "takeover" in Wagoner Hall.
Rivera started DIVE IN week to increase cultural awareness on UNCW's campus.
"A lot of students only spend time with their own groups," Rivera said. "DIVE IN week encourages them to interact with peers of all backgrounds through fun and engaging social events."
DIVE IN started this Sunday with a group of student volunteers cleaning up the Fort Fisher Aquarium, participating in a kickball tournament for kids, and various other community events in the Wilmington area.
The next scheduled event is the Seahawk Compact Respect Reauthorization Ceremony, in which Chancellor José Sartarelli will re-sign the Seahawk Compact Respect. It will take place on Tuesday at 11:15 a.m. in the Clocktower Lounge.
For a full list of events, visit @uncwambassadors and @uncwsga on Instagram.